—  23 min read
Mastering Construction Project Management: A Comprehensive Guide
Last Updated Nov 30, 2023
Effective project management is a cornerstone of success in the construction industry. Whether you are building an accessory dwelling unit or a towering skyscraper, the journey from design to realization demands meticulous planning, seamless coordination and unwavering commitment to quality and safety.
Construction project management, often referred to as CPM, involves the meticulous planning, coordinating, and supervising of every facet of a construction project. The ultimate aim is successful completion while adhering to predetermined scope, budget, schedule, and quality parameters. CPM involves bringing together various resources, including labor, materials, equipment and technology, while managing diverse stakeholders, such as clients, architects, engineers, contractors and regulatory authorities to deliver a completed project.
In this article, we delve into the essentials of construction project management (or CPM), unraveling the key strategies that drive projects to completion on time, within budget, and to the highest standards.
The Construction Project Management Process
Let's explore the process of construction project management and the different phases involved.
1. Initiation
The initiation phases lays the foundation for the entire project. In this predevelopment phase, the project scope is defined and key stakeholders are identified including the architect, engineers and consultants, contractors, and regulatory authorities. The focus is on defining project goals, establishing a preliminary budget, and creating a comprehensive project understanding.
Engaging in due diligence, the project owner often conducts a feasibility study. This analysis examines the project's viability and assesses potential challenges such as regulatory requirements, budget considerations, and site limitations. The feasibility study either persuades the owner that the project is viable, raises concerns that require adjustments before proceeding or indicates that the project is a no-go.
Following a feasibility study, the project owner will select the architecture and engineering team. This kicks off the preconstruction stage.
This phase usually also includes the design stage of a project. Architects, engineers and other specialty subconsultants collaborate to transform the owner's ideas into blueprints and specifications. Every detail, from structural integrity to aesthetic appeal, is considered and incorporated into the design plans.
2. Planning
A detailed project plan is crafted during the planning phase, usually led by the project manager. This plan provides a comprehensive outline of all tasks, milestones and timelines necessary to deliver the project. Resources, such as labor, materials, equipment, and funds are allocated to different phases of the project schedule.
The team identifies and assesses potential risks and mitigation strategies, and establishes quality standards and safety procedures. The project manager evaluates the entire project and strategically devises a plan of action to ensure seamless project execution. This also involves selecting the project delivery method that best aligns with the project goals and objectives.
The project manager and owner will then begin the process of selecting the team responsible for building or construction. The bidding process varies based on factors such as project delivery method, contract type, and project objectives. After the owner chooses the general contractor or construction manager and the contract is finalized, the preconstruction phase begins.
During preconstruction, the CM or GC lays the groundwork for the construction project, ensuring that all necessary preparations are made before physical construction work begins.
The contractor collaborates with the architecture and engineering teams to assess the constructability of the design and begins the process of securing any essential permits or regulatory approvals. Furthermore, the contractor develops a comprehensive cost assessment encompassing all aspects of the project, such as construction, materials, labor, and any contingencies.
Once the budget is established, the contractor identifies resources, materials, and services, shaping a procurement strategy that involves assessing potential subcontractors and suppliers. Based on the project's goals and objectives, the contractor evaluates and selects subcontractor partners, subsequently engaging in contract negotiations with them.
During preconstruction, the contractor also creates a comprehensive project schedule outlining activities, milestones, and critical paths. This includes establishing specific timelines for key activities such as design reviews, permitting, procurement, and the various phases of construction. Throughout this stage, the contractor actively engages with the client, updating them about project progress, design decisions, and cost implications as well as integrating any feedback into the project plan as required.
Formulating a well-structured and detailed plan provides the project team with a roadmap that guides the execution phase, helping them stay on track, avoid obstacles, and deliver the project within the established parameters.
Make it easier to manage construction.
3. Execution
During the execution phase, the actual construction work takes place based on the plans, designs, and schedules developed in the planning phase. This phase involves coordinating and overseeing various activities to ensure that the project progresses according to the established timeline, budget, quality standards and agreed-upon scope.
This marks the official start of construction. The construction team — including labor, subcontractors, and suppliers — carries out its assigned tasks or scopes of work according to the established project plan. On-site management, usually the superintendent, oversees all work and ensures that it is executed safely, efficiently, and in compliance with regulations and design specifications.
The project manager (PM) of the contractor and the owner's representative closely monitor work progress against the project schedule and budget. The PM maintains close communication with all project parties, including the client, subcontractors, suppliers and regulatory authorities regarding the project's status. This continuous monitoring enables them to promptly address any potential deviations, ensuring that the project stays on course.
Simultaneously, resource management continues to remain essential for project delivery. The careful coordination of labor, materials, equipment and subcontractors is meticulously managed to maintain a seamless workflow and prevent any shortages or bottlenecks that might impede the project moving forward.
As construction progresses, the contractor addresses any design changes, scope modifications, or unforeseen circumstances that arise and necessitate adjustments to the project plan. The contractor evaluates the impact of these changes on schedule, budget, and overall project objectives. This evaluation guides the formulation of a strategic path forward, preserving project integrity despite these shifts. Open lines of communication ensure that the project owner is promptly apprised of these developments, facilitating informed decisions and collaborative solutions.
During construction, the contractor continuously manages and reallocates resources, including labor, material, equipment and subcontractors depending on changes to the project plan.
Coordinated efforts, clear communication, and adaptability are all key to ensuring that the project's execution aligns seamlessly with its original vision. The execution phase is a testament to the intricate planning that preceded it, showcasing how the combination of dedicated teamwork and vigilant oversight transforms blueprints into tangible reality. It also paves the way for the subsequent phases, laying the groundwork for successful project completion.
4. Monitoring & Project Control
Overlapping with the execution phase, monitoring and project control continues to focus on overseeing, adjusting, and managing the ongoing construction work.
The project manager, as well as all stakeholders, continue to closely monitor work progress against the established project schedule and budget. This involves comparing the actual work completed against the planned work as outlined in the project schedule. Progress is tracked in terms of tasks completed, milestones achieved, and critical paths. Any updates and changes are communicated to all project parties, keeping them informed about the project's status.
In addition to overseeing the schedule, financial management is a key aspect of this phase. To ensure the project stays within its allocated budget, all actual expenses are tracked against the budget. The project manager continuously analyzes costs incurred, making adjustments if necessary to prevent budget overruns.
Leveraging web-based construction software can be a highly effective tool for the meticulous management of project costs and the seamless tracking of project progress. This innovative technology can help empower construction teams to efficiently monitor and control financial expenditures while simultaneously gaining real-time insights into the evolution of the project.
Another piece of this stage is documentation, which involves the systematic recording, organizing, and archiving of various project-related information, activities, decisions and changes. Proper documentation serves as a comprehensive record for all project parties that facilitate effective communication, analysis and accountability. It also serves as a valuable tool for future reference in case disputes arise and for analyzing lessons learned from the project's execution.
Inspections and quality control procedures serve to evaluate the work completed against the planned work to identify any deviations or discrepancies. This evaluation examines completed segments of works to ensure they align with the project's design specifications, quality standards, and safety requirements.
5. Project Closeout
Project closeout is the final phase of the construction lifecycle. This entails wrapping up all construction activities, completing any final tasks, and formally closing out the project.
Before formally closing the project, the construction team conducts a final inspection to ensure that all work has been completed according to the approved plans, specifications, and quality standards. At this time, any remaining issues or deficiencies outlined on the punch list are addressed and resolved. The contractor also obtains any necessary final approvals from regulatory authorities to ensure safe occupancy of the space.
The completed project is then presented to the project owner for approval. Once the client approves of the project and it aligns with their expectations, the contractor closes all contracts with subcontractors and suppliers and compiles all project documentation, including drawings, permits, warranties, and records, for the client. All final payments are released to the contractor, subcontractor and suppliers including any retainage.
Following project closeout, the contractor may be required to address any post-construction issues, such as defects or warranty claims, contingent on the terms outlined in the contract. Beyond these considerations, the final and crucial element in construction project management entails evaluating the project successes and lessons learned that can be applied to future projects.
As part of this process, conducting a formal review with all project stakeholders to gather feedback and identify areas for improvement is critical. The insights gleaned from this form the foundation upon which future projects are built, turning each subsequent endeavor into an opportunity to continue to advance a firm's project management expertise and enhance efficiency.
Stay Ahead & Leave Risk Behind
Manage, baseline, and improve your quality and safety program from your desktop and mobile devices.
Roles and Responsibilities of a Construction Project Management Team
Here are some common and key roles on a construction project management team, along with their responsibilities and the relationship between each.
Project Manager
The project manager, sometimes referred to as an owner's representative, is the overall leader and coordinator of the project. They are responsible for the project in its entirety: planning, executing, and closing out the project successfully. Their duties include setting project goals, formulating a project plan, managing resources, monitoring progress, and ensuring that the project is completed on time and within budget.
The project manager's primary responsibility is advocating the owner's interests and ensuring that project teams and vendors fulfill those interests and requirements. In addition, the project manager is also responsible for selecting the project team including the contractor and architect.
The project manager oversees all project stakeholders and team members to ensure the seamless execution of the project, including coordination with design, engineering, and construction teams. The project owner relies on the project manager to ensure the final project outcome aligns with their expectations.
A project manager often refers to both individual professionals or firms. Owners frequently engage project management firms to efficiently oversee the entire project delivery process. Moreover, construction management firms and general contractors commonly enlist project managers to effectively manage and supervise the construction of specific projects.
Construction Manager
The construction manager (CM) oversees the entire construction process, from groundbreaking to project closeout. The CM is entrusted with translating plans and specifications into tangible end products. They coordinate all aspects of construction, including scheduling, resource allocation, cost management, and risk mitigation.
The CM ensures that the project is executed seamlessly, adhering to quality and safety standards. Collaborating closely with the project manager, the construction manager keeps them informed on construction progress as well as any issues that arise. The CM also oversees the superintendent and ensures that construction activities align with the project's overall goals and plans.
In contrast to the project manager, the construction manager's role is confined to overseeing the construction phase of the project, whereas the project manager holds responsibility for all project facets. However, similarly, the construction manager can be an individual professional or a firm that provides construction management services.
Contract Administrator
The contract administrator manages the contractual aspects of the project. They handle procurement, review and negotiate contracts, and ensure that all parties involved comply with contractual obligations. They track changes, claims, and variations to the contract.
Frequently, a project owner will hire a contract administrator to collaborate with the project manager, construction manager, and legal teams to help ensure that contracts are accurately executed. In addition, a construction manager may also hire a contract administrator to ensure subcontractors, suppliers, and vendors maintain a clear understanding of contract terms and conditions.
Superintendent
The superintendent manages and oversees all on-site construction activities, ensuring execution is carried out efficiently, safely, and according to the project plan. Their duties include overseeing daily operations, managing subcontractors, ensuring safety compliance, and monitoring work quality.
In addition, the superintendent serves as the main point of contact for all on-site project members including subcontractors, labor, and suppliers. The superintendent's primary focus is executing all construction activities and delivering the project according to the approved plans and specifications.
In their day-to-day, the superintendent works closely with the construction manager, project manager, and subcontractors. The superintendent shares insights, updates, and concerns, ensuring that everyone is on the same page regarding project status, challenges, and adjustments.
Regular meetings or check-ins allow the superintendent to provide real-time updates on site progress, discuss any unforeseen issues, and seek solutions collaboratively. This interaction enables the project manager and construction manager to make informed decisions aligning with the project's objectives.
Serving as an effective liaison with various trades and specialty contractors is another pivotal piece of the superintendent's role. They provide regular updates on site progress to the project manager and coordinate with various trades to maintain efficient construction operations. Subcontractors contribute their expertise to specific aspects or scopes of the project, and the superintendent ensures that resources are allocated efficiently and sequences tasks to avoid bottlenecks or downtime.
Additionally, the superintendent ensures that subcontractors adhere to project specifications, quality standards, and safety protocols to foster a cohesive and productive working environment.
Bidding
Bidding is a crucial part of construction project management that involves soliciting competitive proposals from contractors and suppliers for the execution of a construction project. The primary goal of the bidding process is to select the most qualified and cost-effective bidder, or contractor, to carry out the project.
Bidding Process
The construction bidding process involves several key steps:
1. Bid Solicitation
Bid solicitation occurs when a project owner or general contractor formally requests bids from potential contractors for a specific construction project, typically either through a request for proposal (RFP) or invitation to bid (ITB).
Sometimes bid solicitors pre-qualify a shortlist of contractors through a request for qualifications (RFQ). Subsequently, when bids are required for a particular project, the solicitor draws from this roster of pre-qualified contractors that have already been vetted.
The bid package provides detailed project information, including scope, plans and specifications, project delivery method, contract type and bonding and insurance requirements, to interested contractors. This step initiates the construction bidding process and allows contractors to prepare and submit their competitive proposals for consideration.
2. Bid Submission
After receiving the bid solicitation, the contractor thoroughly reviews the package and assesses the scope and complexity to determine if it aligns with their capabilities. The contractor then uses the information about the project requirements to estimate the project costs, including labor, materials, equipment, overhead and profit margin.
Once prepared, bids are sealed and submitted by a specified deadline, often accompanied by bid bonds or other necessary documentation, to compete for the project contract.
3. Bid Selection
The project owner or general contractor then evaluates the submitted bids based on predetermined criteria to identify the most suitable contractor for the construction project. These factors often include bid pricing, contractor qualifications, experience, and project approach.
For public projects, government regulations typically require that the lowest, most qualified bid is selected. The chosen bid usually reflects a balanced decision that considers both technical expertise and financial viability. A private developer often selects the bid that best aligns with their project parameters and objectives.
Due to the wide range of formats, how costs are calculated and scopes assessed involved in bid submission, the bid solicitor usually engages in bid leveling, also known as bid analysis or bid comparison, to evaluate the bids. This process entails standardizing bids by adjusting cost elements, such as clarifying assumptions or normalizing quantities, to create a more accurate basis for comparing bids while minimizing potential biases in pricing discrepancies.
4. Contract Formation
After selection, the project owner and the winning contractor negotiate any final contract terms and conditions, if necessary. Once both parties agree, they sign the contract, which formalizes the agreement.
5. Project Delivery
Upon contract signing, the contractor begins the construction phase according to the project schedule and specifications. This is the implementation phase where the contractor undertakes the actual construction work as outlined in the contract. Project execution involves managing resources, coordinating labor, adhering to schedules, controlling costs and ensuring compliance with specifications and standards to successfully deliver the project.
Different Types of Bids
There are three different types of bidding, or tendering, that are most common in construction:
Open bidding: Bids are publicly advertised and open to all interested contractors. This is often used on public projects to promote competition. 

Selective bidding: Bidding is only open to a select number of contractors who are invited to submit their bids for a project. This is more common on private projects which may require a greater degree of construction management or specialty trade knowledge and skills. Contractors receive invitations based on their existing relationship with the client, past project performance, or their proficiency in a specific project type. 

Negotiated bidding: A project owner or GC engages in direct negotiations with a single bidder to establish the ultimate price and contractual terms and conditions. In this case, the buyer already has a preferred choice, which is often driven by the specialized nature of the work. 
Bidding plays a pivotal role in construction project management by facilitating a competitive selection process that ensures the best combination of cost, quality, and expertise for the successful completion of a construction project.
Construction Management Contracts
Contract management plays a crucial role in the realm of construction project management. This entails tasks such as negotiating and overseeing contracts and guaranteeing that all involved parties comprehensively grasp their respective roles, responsibilities, and commitments. Within the scope of construction management, contracts are established with project owners and extend to encompass suppliers and subcontractors.
Depending on the project scope, complexity and goals, different construction contracts are used to manage risks and priorities. Fully grasping and assessing the strengths and weaknesses of each contract type is essential for effectively laying the groundwork for a project's success.
Lump Sum Contracts
Lump sum contracts — or fixed price contracts — set a fixed price that accounts for all costs required to complete the work, including labor, materials, overhead and profit. This contract type is often used on projects with a clear and well-defined scope of work. The contractor bears the responsibility for completing the project within the agreed-upon budget and timeline.
GMP Contracts
A guaranteed maximum price (GMP) contract establishes a maximum price for which the contractor agrees to complete the construction project. If the project exceeds that price, the contractor absorbs those cost overruns. Similar to lump sum contracts, GMP contracts mitigate an owner's financial exposure by setting a cap on the project costs.
This contractual arrangement is predominantly used on larger, more complex projects in which the owner seeks the contractor's expertise and experience in the early stages of project development.
Cost-Plus Contracts
In a cost-plus contract, the owner reimburses the contractor for the actual costs incurred during the project, including labor, materials, and overhead, plus an agreed-upon fee or markup. Negotiating a cost-plus contract is frequently simpler and doesn't necessitate a comprehensive scope, enabling project owners to engage a contractor and initiate construction swiftly. Contractors, in turn, face reduced risk since they're essentially ensured profitability regardless of project costs.
Unit Price Contracts
Under a unit price contract, the owner compensates the contractor for each distinct work segment, or unit. Unlike lump sum and GMP contracts, this type of contract determines costs by calculating the expenses for each specific work unit, rather than a set fee for the entire project.
In essence, a unit price contract sets the cost of individual work portions or segments. Unit price contracts are typically established in situations where the project's scope or duration lacks clarity and involves repetitive elements.
Time & Materials contracts
A time and materials contract, or T&M contract, is an agreement where contractors receive compensation for the materials employed and the hours billed on a project, accompanied by a negotiated markup. On projects with an uncertain scope, a T&M contract provides owners with the flexibility to adapt to any unforeseen circumstances that arise.
Build Predictability and Productivity
Deliver projects on time and on budget with greater visibility.
Construction Project Management Tools
Guiding a construction project from blueprints to reality requires not only expertise in architectural design, engineering, and construction best practices, but also the finesse of efficient project management. In an industry where timelines, budgets, and collaboration are paramount, the art of construction project management tools has emerged as a crucial factor in determining the success of large and small projects.
Integrating digital tools and software into the construction industry has helped revolutionize how projects are planned, executed, and ultimately brought to fruition. In this section, we'll delve into some of these construction project management tools, exploring their functionalities, benefits, and increasingly pivotal role in the construction landscape.
Project Management Software
Project management software tools offer a single source of truth for planning, executing, and monitoring every aspect of a construction project. Put simply, project management software brings order to complexity which is key to efficiently and effectively executing construction projects.
Project management software tools allow for:
Efficient planning and schedule: Project management software allows for detailed project planning, task assignment, and scheduling. This helps in creating a roadmap for the entire project, ensuring that tasks are completed in the correct sequence to avoid delays and inefficiencies. Moreover, in the face of evolving conditions or unforeseen challenges, contractors are able to swiftly adapt, seamlessly integrating changes into the project's overall schedule and progression.  

Document management: Construction projects generate an extensive amount of documentation. Project management tools organize these documents in a structured manner, with version control features to ensure that everyone is working with the latest, most up-to-date iterations. 

Resource management: Working hand-in-hand with schedule management, project management software empowers contractors to allocate resources with precision. This allocation optimization is achieved by providing insights into labor, equipment, and material requirements, helping effectively curb excessive allocation or underutilization while optimizing resources.

Budget and cost management: Today's digital financial tools not only allow for management of budgets, changes and SOVs, but also provide insights into tools like forecasting and advanced customized reporting. This data can be used to invoice the project owner accurately or to help streamline subcontractor payments.  

Real-time communication: Other features of these platforms include messaging, notifications, and discussion boards to facilitate seamless collaboration and keep stakeholders informed about project progress. By shifting the ball-in-court those up to bat with project data are always kept in the loop about their project responsibilities so that all stakeholders stay informed with easy access to the most up-to-date information. 
Building Information Modeling
The integration of Building Information Modeling, or BIM, is a key piece of the construction project management process that involves creating and managing a digital representation throughout the entire lifecycle of a construction project, from conceptual design to operation and maintenance.
The creation of 3D models using BIM provides a visual representation of the entire building's design and layout, aiding in better project planning and decision-making. Project managers and superintendents can use BIM software for clash detection – for example, identifying conflicts in walls or in the plenum space above the ceiling before MEP or other trades manufacture their products.
BIM models also provide detailed information regarding materials, components and quantities. Contractors utilize this information to generate precise quantity takeoffs, a critical step for estimating costs, creating budgets, and planning procurement activities. BIM also facilitates increased collaboration between members of the project team including architects, engineers, contractors, subcontractors, suppliers and clients.
Drones and Virtual Reality
Drones can help swiftly capture site data, monitor progress through aerial imagery, enhance safety by inspecting hazardous areas, and provide valuable real-time insights for better decision-making. This streamlines site surveys and analyses, improves communication, and facilitates accurate quantity estimation, making drones a new indispensable tool for modern construction projects.
Virtual reality (VR) offers immersive experiences and allows stakeholders to visual designs in realistic 3D environments. This fosters improved communication and active involvement from clients, enabling everyone to gain a comprehensive grasp of the final space and collaborate seamlessly during decision-making. The integration of VR into the project management workflow contributes to elevating the overall quality of the end product.
Process Automation and Artificial Intelligence
The improvement and growth of AI (Artificial Intelligence) and process automation are ushering in a transformative era for construction project management. Through the analysis of large volumes of project data, AI provides actionable insights that guide decision-making, resource allocation, and risk assessment.
Predictive analytics also enable project managers to foresee potential issues, such as delays or cost overruns, and take proactive measures to address them. AI can help adjust project schedules to adapt to changing conditions — optimizing project timelines, minimizing disruptions and maximizing productivity. In addition, AI-quality control sensors are able to monitor construction progress and minimize deviations from standards.
Process automation is strealiming routine tasks and communications alleviating this massive administrative burden often associated with construction project management. Automation eliminates manual data entry, which can reduce errors and free up project managers to focus on strategic planning. Using automated notifications and updates keeps stakeholders informed in real time, enhancing collaboration and reducing communication delays.
AI and process automation can empower construction teams with timely insights, efficient workflows, and improved decision-making capabilities to help optimize resource utilization, reduce project risks, and enhance overall project outcomes.
Incorporating these technological advancements not only could enhance project efficiency but also can foster a culture of innovation within the construction industry. As technologies continue to evolve, construction teams are better equipped to navigate complexities that arise, enhance collaboration, and achieve project success. Embracing these tools paves the way for a more agile, data-driven, and resilient approach to construction project management.
Written by
Jacob Kunken
Jake Kunken currently works as Solutions Engineer for Procore's Heavy Civil division. He brings 14 years of experience working in various construction roles in New York and Colorado, including laborer, assistant carpenter, carpenter, assistant superintendent, superintendent, construction manager, safety manager, and project manager. Jake also spent time in EHS as an environmental engineer for Skanska. He's worked on more than 40 commercial projects from ground-up, to heavy civil, hospital work, and tenant improvement. Jake studied Ecological Technology Design at the University of Maryland.
View profile
Taylor Riso
21 articles
Taylor Riso is a marketing professional with more than 10 years of experience in the construction industry. Skilled in content development and marketing strategies, she leverages her diverse experience to help professionals in the built environment. She currently resides in Portland, Oregon.
View profile
Win More Work
Get discovered for relevant work on the Procore Construction Network.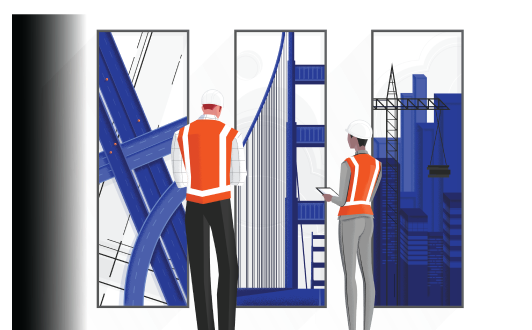 Explore more helpful resources