—  6 min read
How BIM is Transforming Construction
Last Updated Oct 19, 2023
Builders have always relied on precisely-designed sets of plans to build great buildings. But as the construction industry rapidly digitizes to keep up with the growing demands and complexities of modern projects, productivity has remained a key concern. Industry growth percentages have lagged behind the total world economy for decades, with project delays and broken budgets as key drivers.
Studies have shown that around 30% of the work performed by construction companies is actually rework — accounting for 5% of a project's contract value on average. To combat rework and cost overruns, the adoption of Building Information Modeling (BIM) technology has surged over the years, thanks to advancements in 3D modeling and gaming-powered software that made full-3D plans a reality.
Although there are many BIM solutions to choose from, most are difficult to use, inaccessible in the field, require advanced technical training, or don't integrate with project management solutions. As BIM shifts from a nice-to-have to a necessity, those who fail to evaluate and leverage these benefits are at risk of falling behind in a rapidly-evolving industry.
What is BIM?
BIM solutions enable general contractors, specialty contractors, and owners to virtually build a structure before construction even begins. While BIM methodologies have been around the construction industry for over 20 years, many companies don't realize the full benefits of BIM because they fail to gain adoption of software point solutions they deploy.
Rework can drain a budget — industry data from the American Institute of Architects and Association of General Contractors has shown that a single design clash costs $1,500 on average. BIM reduces rework and keeps projects moving by giving reliable access to 3D models and empowering superintendents, foremen, and the trades to do their best work.
But 3D BIM only scratches the surface on what this technology has to offer. Augmented BIM models are transforming their use from building information modeling into building information optimization:
4D BIM for scheduling

5D BIM for cost and material estimations

6D BIM for sustainability

7D BIM for facility management

8D BIM for occupational health
When you factor in other new technologies such as VR and Computation Design, you can create an even more immersive modeling environment to generate information even faster.
Benefits of Using BIM for Construction Management
Better schedule planning
4D BIM is an invaluable scheduling and planning tool. Blending scheduling data with a 3D information model gives stakeholders a holistic end-to-end image of a project. This helps management teams to detect clashes before they occur and build out plans with valuable insights in mind.
Improved collaboration
BIM gives all stakeholders—from the office to the field—a shared view of a project and breaks down information silos. Since architecture and design are hyper-iterative processes that used to be very manual, reliable access to shared information is more important than ever today.
If architects, structural engineers, and builders are all viewing different pieces of information and working off different templates, a miscommunicated change could lead to a tangled web of information. Reliable access to 3D coordinated models and shop drawings ensures teams have the insights and tools they need to design and implement projects more effectively.
More accurate cost estimation
Cost estimation can be a time-consuming, error-prone, and stressful part of the construction process due to the sheer amount of information that needs to be measured, stored, analyzed, and shared. If this isn't completed in a timely manner, project managers can't take appropriate corrective actions to prevent rework and cost overrun.
A 5D estimate is a BIM that links 3D components with time schedule (4D BIM) constraints and cost-related information. Enabling teams to make virtual assessments between design, activities, and cost during preconstruction.
Save time and increase the accuracy of your estimates.
Tap into the power of combined 2D and 3D takeoff and estimating to save time and improve accuracy.
More efficient building
BIM gives teams access to 3D coordinated models and shop drawings that can be easily compared to field conditions. More trust and buy-in of the model early on means clearer expectations and less rework later.
"Once we've got things coordinated in the model using the Coordination Issues tool and the trades are viewing the model using the Models tool, they'll install their items in the proper coordinated space," said Jeremy Felix from Okland Construction. "That prevents rework."
Reduced risk
BIM helps to reduce risk by equipping teams with the tools they need to confidently compare site conditions to 3D models and 2D drawings.
"[Executives] can see that tangible number in front of them," says Kim Hagger, Director of Business Integration at Haselden Construction. "These VDC guys probably saved us $100,000 on a project because we didn't have to do all this rework—which means we didn't have to reorder materials, we didn't have to respend man-hours, and we didn't have to extend our schedule."
Thanks to the power of BIM, projects stay on track and budgets remain sound.
Improved safety
Rework can lead to accidents and injuries on the jobsite. In fact, according to OSHA, one in ten construction workers are injured every year. With BIM technology, teams are equipped with the tools they need to plan ahead and efficiently react to surprises in the field.
Empowering superintendents, foremen, and the trades to do their best work means less careless errors from rushing or trying to cut corners. The end result is higher-quality projects, increased productivity, and improved jobsite safety.
Smoother closeouts
Rework and project delays can set a project back significantly. 6D BIM drives better business outcomes by linking attribute data to support facilities management and operation. This data—from component manufacturers, installation dates, required maintenance, configuration details for optimal performance, energy performance, and more—makes project data easily digestible.
With paper files, some details could have easily gone unnoticed, 6D BIM ensures data is interrogated graphically and can be leveraged for future building construction. Seamless decision-making during the design process means more proactive planning, and ultimately smoother project closeouts.
BIM is transforming the future of construction
With today's fast timelines, tight margins, and growing expectations, businesses can no longer afford to lose time and money to miscommunication and poor collaboration. BIM offers a glimpse into the future of a project and a chance to remedy issues before they become a reality.
In a world that is always on the edge of innovation, the future of BIM is bright. To ensure your business keeps its competitive edge, learn more about how Procore BIM can help get the job done right the first time around.
Written by
Jonny Finity
21 articles
Jonny Finity creates and manages educational content at Procore. In past roles, he worked for residential developers in Virginia and a commercial general contractor in Bar Harbor, Maine. Jonny holds a BBA in Financial Economics from James Madison University. After college, he spent two and a half years as a Peace Corps Volunteer in Kenya. He lives in New Orleans.
View profile
Win More Work
Get discovered for relevant work on the Procore Construction Network.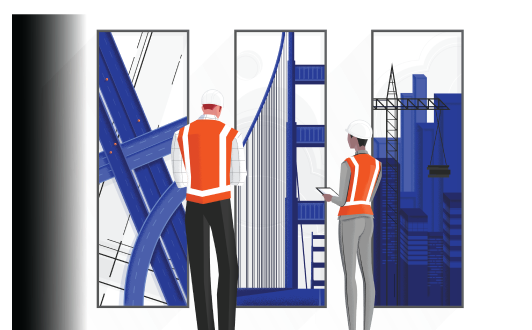 Explore more helpful resources