—  5 min read
Construction Punch Lists Explained
A punch list is a document that lists the final work items remaining before a construction project is considered complete. Contractors add all work that does not conform to the specifications in the construction contract to the punch list. Items on a punch list typically include minor corrections, alterations, or repairs that are required before the release of final payment.
Understanding punch lists is important for ensuring work is completed to specification — as well as getting paid for that work. Keep reading to learn what punch lists are used for and what to include in one.
How Punch Lists Are Used
The punch list is typically the last step in the project in order to double-check that everything has been completed according to the owner's specifications. It's called a "punch list" because historically contractors would manually punch out holes next to each item on a paper list to show that a task was complete.
A well-formulated punch list outlines all the tasks that need to be addressed before the structure is ready for occupancy. Punch work items are usually minor fixes, which can include any incomplete or incorrect installations, as well as incidental damage on existing finishes or structures.
Examples of Punch List Items
A punch list will typically include a variety of items to test, add, fix, or remove – the items on the list are called "punch work" or "punch out work." Punch list items will vary widely depending on the type of project. Punch work on an industrial or infrastructure project will look very different from that of a residential or retail project.
Items to Test
Testing is done to verify that all installed work, materials, and equipment function as expected. Punch work often includes testing of:
Appliances

Equipment

Doors & windows

Plumbing fixtures

Mechanical elements

Communication systems

HVAC systems

Etc.
Items to Add
Punch work frequently includes items that were left off, whether intentionally or not. This includes items like:
Light covers

Hardware

Paint touch-ups

Coating/sealant

Etc.
Items to Fix
While contractors and equipment remain on the jobsite, there is always the risk of damage to materials, equipment, or systems that needs to be corrected. Punch work can include fixing:
Leaks

Damaged materials

Improper installation

Cracks

Defective equipment

Etc.
Items to Remove
Any items, equipment, or materials not included in the project delivery need to be removed before handover. A punch list often includes the removal of items such as:
Trash

Equipment

Extra materials

Tools

Protective covers

Etc.
Build Predictability and Productivity
Deliver projects on time and on budget with greater visibility.
Responsibility for Punch List Items
Everyone on a construction project has a role to play in the execution of a punch list, including the general contractor, and subcontractors on the project, the owner, and the architect.
Typically, it's the responsibility of the general contractor to ensure that all these line items are taken care of before a final completion certificate can be issued on the project. The GC may assign punch work to the subcontractors responsible for particular areas of work.
Generally, the GC will do a walkthrough with the owner to identify any incomplete or non-conforming work and create the initial punch list. Depending on what issues remain, certain subcontractors may be called back to the project to correct outstanding issues. For many projects, that's as far as the punch list goes.
If the project has one, the architect also plays an important role in reviewing the punch list to approve final payments. The GC will send their punch list to the architect, who will then conduct their own walkthrough to determine what has been completed to their design specifications and what hasn't.
The architect will then update the punch list and send it back down to the owner and GC. The GC is then in charge of sending out the punch list to the subcontractors and ensuring they complete all the work.
Subcontractors have a lot of work during the punch list process: They are the ones who are performing much of the punch work and gathering all the necessary change orders and documentation that the GC must pass on to the owner. The best practice here is to start organizing these documents as soon as possible rather than waiting until the end of the project.
Completing the Punch List
Everyone on a project should focus on the punch list because it makes sure the building is ready for occupancy, but also because it's a key step before final payment. An owner will typically be holding onto retainage payments until the punch list items are completed.
When the contractor believes that they have reached substantial completion, they can request a "pre-final" inspection of the project. Hopefully, the punch work needed will be a light lift, and the final completion and payment will not be far away.
In most construction contracts, the final payment is released when the punch list items have been completed to meet the contract specifications. Once "punched," the list is then typically attached to the Certificate of Substantial Completion.
Each project faces its own unique challenges, but preparing a complete and accurate punch list will give everyone on the project a clear understanding of what needs to be done in order to finish the project.
Written by
Alex Benarroche
24 articles
Alex Benarroche serves as Associate Counsel for Procore. His legal expertise includes construction, contracts, business, and intellectual property. Alex is bilingual in English and Spanish. He earned a J.D. from Loyola University College of Law and an M.S. in Intellectual Property and Internet Law from the University of Alicante in Spain. Originally from South Florida, Alex has called New Orleans home since 2003.
View profile
Win More Work
Get discovered for relevant work on the Procore Construction Network.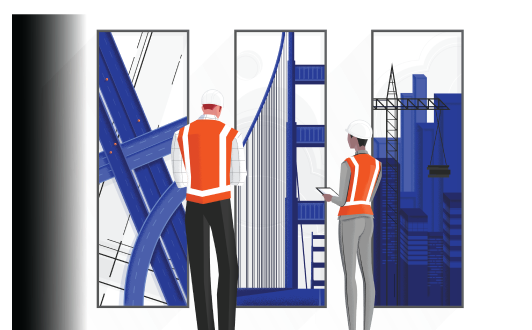 Explore more helpful resources