—  12 min read
Lump Sum Contracts in Construction
Last Updated Nov 22, 2023
A lump sum contract provides a fixed price for completing a construction project. Also called a stipulated sum contract, this type of construction agreement provides simplicity for both owners and contractors, and it's often used for projects with a clear scope of work.
Below, we'll look closely at how lump sum contracts work, lump sum contract examples, and the pros and cons of lump sum contracts.
How Lump Sum Contracts Work
A lump sum contract is an agreement that sets a predetermined cost for construction work. In other words, the contractor performing the work agrees to complete the project for a fixed amount — no more or less. Notably, that contract amount is tied to a specific scope of work, so contractors are not obligated to perform work above and beyond the original agreement.
It's important for projects using lump sum agreements to have a well-defined scope of work. Without a clear scope, owners could face unexpected costs or contractors may face disputes about project requirements.
A lump sum contract will be bound by the scope laid out in the following documents—and perhaps others, depending on the project:
General conditions of the contract, including roles, payment information, site conditions, change orders, dispute resolution, and more

Construction specifications

Construction drawings

Project schedule

Bill of Quantities
Using the scope of work, contractors will do the following:
Estimate the cost of the project.

Add in a markup (profit and contingency)

Submit the final cost as part of a negotiated or competitive bid. 
When both parties sign the lump sum contract, the contractor has agreed to the scope of the work and the owner has agreed to the price.
Notably, lump sum contracts can also be used for subcontractor agreements, and in that case, the specialty contractor is agreeing to complete a predetermined portion of the project for a fixed price.
Even though a lump sum contract involves a fixed price, payment does not generally arrive all at once. Instead, the contract lays out a schedule for progress payments, which contractors apply for at regular intervals along with evidence that a certain percentage of the work has been completed.
On many construction projects, owners hold back a portion of each payment as retainage — which is ultimately paid out when the project is completed — as an incentive for contractors to commit to finishing the entire project.
Throughout the project, situations requiring changes to the scope of work may arise. In that case, contractors will submit change orders to the owners. When both parties have signed the change order, the scope of the project has officially changed, and the total price and schedule for the project can change as well.
Because change orders are common even in projects with well-defined scopes of work, owners often budget a certain percentage above the fixed cost of the lump sum contract in anticipation of changes.
Make it easier to manage construction.
Advantages of Lump Sum Contracts
Lump sum contracts offer advantages for both owners and contractors in the form of simplicity.
| | |
| --- | --- |
| Role | Advantages |
| Owner | More straightforward for owners to budget for a project. Often easier to secure financing with a fixed project cost. |
| Contractor | Potentially higher profit margins with strong project execution. Accounting processes may be simpler than with other contract types. |
Both owners and contractors can benefit from the simplified pricing structure of a lump sum contract under the right circumstances.
Simplicity
Lump sum contracts are often the easiest to draw up and understand. The contract documents clearly state the work in question and how much money the contractor expects at the end of the project. Owners can more easily budget for a project when the costs are clearly defined before construction begins.
Financing
Owners may find it easier to secure financing for a project using a lump sum contract, as lenders have a better sense of the total financing costs. Additionally, owners usually have a smaller contingency percentage set aside for lump sum contracts as opposed to cost-plus contracts, which may require more flexible financing or a larger cash reserve.
Profit
Contractors who have excellent estimating and project management practices may have higher profits with lump sum contracts compared to other contract types. Because the entire project budget is set ahead of time, contractors can use efficient construction practices to come in under budget and increase their profit margin. General contractors can also negotiate bids with specialty contractors to generate additional profits on the project through the buyout process.
Overhead
Lump sum contracts may require less documentation and accounting than other types of contracts. For example, cost-plus contracts likely require a much more robust documentation of costs, whereas lump sum contracts assign a fee for the entire project. As a result, contractors using lump sum contracts may have lower overhead costs, making it easier to submit a competitive bid.
Disadvantages of Lump Sum Contracts
While lump sum contracts benefit from simplicity, they also present risks to both owners and contractors.
| | |
| --- | --- |
| Role | Disadvantages |
| Owner | Contractors may be incentivized to cut corners to stay under budget. May be on the hook for added costs due to change orders. |
| Contractor | Inaccurate estimating could cut into profit margin. Increased risk due to the possibility of rejected change orders and scope disputes. |
Owners who use lump sum contracts must monitor a project closely to ensure that work is completed according to the project's scope. Additionally, owners must ensure that their budget accounts for the possibility — or likelihood — that some changes will be required as the project gets underway.
Contractors using lump sum contracts rely on accurate construction documents and project estimates to ensure they stay profitable. Lump sum contracts can be risky for complex projects, so contractors need to be careful to bid appropriately to ensure the project scope does not creep into their profit margin.
Risk of inferior work
Owners must be mindful of the fact that contractors have the incentive to come in under budget to increase their profit margin. To avoid that, owners must have a representative onsite to ensure that construction is done well and according to the original scope. With proper oversight, contractors can maintain their original markup and owners ensure that construction is performed well.
Stay Ahead & Leave Risk Behind
Manage, baseline, and improve your quality and safety program from your desktop and mobile devices.
Change orders
While change orders are a possibility on any project, lump sum contracts often have a higher number of change orders, especially if changes onsite lead to the possibility of contractors erasing their profits. As a result, owners using this contract type have to keep reserves on hand to account for possible budget increases as changes are approved.
Estimating challenges
Contractors need accurate estimates to succeed on most projects, but this is especially true on lump sum contracts. If the contractor fails to come up with a realistic price for the project, they will end up over budget—cutting into their profit margin.
Scope disputes
Because owners have the incentive to minimize change orders on fixed sum projects, contractors must be careful to ensure that the project's scope is clear from the outset. As change orders arise, some may be disapproved based on the original scope of the project, leading again to the possibility that the contractor may have to bear the costs of the project that they did account for.
Example of a lump sum contract
Lump sum contracts are some of the most commonly used contracts across construction for a variety of project types. Let's take a look at how this type of agreement might work with a hypothetical project.
Imagine a developer who wants to build an apartment complex with a stipulated sum agreement. Working with a design firm, the developer produces a finished set of specifications and drawings. After putting out a request for proposal (including all of the relevant documents) and reviewing bids from general contractors, the owner awards the contract to Brideshead Builders for the fixed price of $4 million—which includes all of the work required to complete the project.
Brideshead Builders submitted their final bid after working with specialty contractors and a construction estimator to fully understand the direct and indirect costs required to complete the project—as well as including their profit margin and a percentage markup for contingency.
Throughout the project, the owner will make progress payments to Brideshead Builders, who will in turn pay specialty contractors for the work they have already completed.
Specialty contractors may need to submit RFIs or change orders as the project continues. For example, a flooring contractor may find that the material needed for the upper floors isn't adequately described in the plans, so they submit an RFI to the GC. Or a mechanical contractor finds that differing site conditions require equipment that was not included in the original scope of work, so a change order will amend the contract to account for the added work.
As the project comes to a close, the general contractor will work to ensure that they have stayed under budget so that they will be profitable when construction concludes. Specialty contractors will receive retainage payments when the building reaches substantial completion—a date that was laid out in the original contract.
Once the general contractor turns over the building to the owner, the remaining part of the fixed price will be paid to the general contractor, who must also ensure that every specialty contractor has been properly paid. Generally, the owner will request that the GC collects lien waivers from all contractors involved in the project to ensure that everyone has been paid in full and will not file a mechanics lien on the property.
When all goes well, everyone on the project—developer, GC, and specialty contractors—benefits from the lump sum pricing structure. Owners find it easy to calculate their return on investment (ROI) from the project while GCs and specialty contractors are able to maintain a healthy profit margin.
Lump sum contract template
A variety of organizations provide contract templates for lump sum agreements. The most common lump sum contract template is the American Institute of Architects' A101, most recently updated in 2017. Other commonly used lump sum agreements include ConsensusDocs' 205 Short Form Lump Sum and the C–520 Stipulated Price Contract, produced by the Engineers Joint Contract Documents Committee (EJCDC).
When using a template to create a lump sum agreement, ensure that a construction attorney reviews the terms and modifies the contract as necessary for the specific project.
Construction Contract Types Compared
Lump sum agreements are just one of many common construction contract types. Other frequently used contracts include guaranteed maximum price (GMP), cost-plus, time and materials (T&M), and unit price.
Below, we'll offer a brief comparison between lump sum contracts and other contract types.
Guaranteed Maximum Price (GMP) vs. Lump Sum Contracts
Guaranteed maximum price contracts set an upper limit for the costs incurred during a construction project. Above that limit, the contractor (often a GC or construction manager) absorbs the additional cost. Like lump sum contracts, this provides owners with a simplified budget. However, the risk can be higher for contractors, who are bound by the final contract price and must estimate and budget carefully for the project.
Cost-Plus Contracts vs. Lump Sum Contracts
Cost-plus contracts pay for all project costs plus a predetermined profit margin. This type of contract benefits contractors, who know that they will be profitable on a project before it even begins. On the other hand, cost-plus contracts can be risky for owners, who may not know the total cost before the project begins. For that reason, cost-plus contracts may include a clause setting a maximum price, which helps glean some of the benefits owners associate with lump sum contracts.
Time and Materials (T&M) Contracts vs. Lump Sum Contracts
Time and materials (T&M) contracts require contractors to bill for all material costs as well as labor costs at a predetermined hourly rate. The rate that contractors set for materials and labor includes their profit margin, so contractors generally stay profitable regardless of the number of hours of work required and completed. Unlike lump sum contracts, which require a well-defined scope of work, T&M contracts are often used for projects where the scope is less certain.
Unit Price Contracts vs. Lump Sum Contracts
Unit price contracts define a set cost for a "unit" of work, which is a repeatable pattern of materials and labor. For example, constructing a one-mile stretch of highway involves the same equipment, materials, and labor, so the contractor can determine the per unit cost for highway work. When the number of units increases or decreases, the cost increases or decreases by a predictable amount. Unlike lump sum contracts, which are used for projects with a determinate scope, unit price contracts are often used for repeatable work where the exact amount of work required is not known.
Contracts and construction finance
Contracts are one of the cornerstones of construction finance. Ultimately, some of the most successful owners and contractors are those who employ the right contract for the right situation. Contractors must support their contract formation with a strong process for estimating, bidding, and project management.
In the case of lump sum contracts, owners and contractors who ensure that the scope is well-defined and the project execution is excellent will benefit from the simplicity (and potential for higher profit) associated with a fixed sum.
Written by
Yash Baheti
Before joining Procore, Yash worked for six years in the construction industry, including time at Turner Construction. His expertise includes auditing and managing construction financials as well as implementing risk mitigation strategies.
View profile
Daniel Gray
27 articles
Daniel is an educator and writer with a speciality in construction. He has been writing construction content for Procore since 2022, and previously served as a Procore Content Manager before continuing to pursue an education career as an Assistant Headmaster for Valor Education in Austin. Daniel's experience writing for construction — as well as several clients under an agency — has broadened his knowledge and expertise across multiple subjects.
View profile
Win More Work
Get discovered for relevant work on the Procore Construction Network.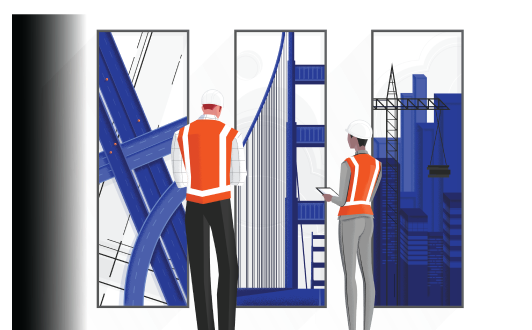 Explore more helpful resources