—  7 min read
Alabama Contractor Licensing Guide
Last Updated Nov 16, 2023
Working without a license in any state, on any type of construction project is typically a bad idea. Alabama, in particular, is very strict when it comes to unlicensed contract work. Contractors who perform work without a license face potentially serious penalties, and may lose their right to recover payment with a mechanics lien. In this guide, we'll explain the details you need to know about getting a contractor license in Alabama.
Who needs a contractor license in Alabama?
Alabama actually has two different licensing boards for contractors, depending on whether they perform residential or non-residential work. Contractors who work on both residential and commercial projects will generally need to hold at least two different licenses.
Residential contractors
Residential contractors in Alabama are licensed by the Home Builders Licensure Board (HBLB).
A Home Builders License allows contractors to perform "construction, remodeling, repair, improvement, or reimprovement" on a residential structure where the contract exceeds $10,000. Home builders can only work on buildings that are under 3 stories with fewer than 4 units.
The HBLB provides three different types of residential contractor licenses:
Unlimited license

Limited license

Roofers license
A limited license only permits contractors to work on "repair, improvement, or reimprovement" of a residential property. A roofers license limits contractors to "installation or repair of the external covering of a residence or structure." Contractors with an unlimited license can generally perform any type of work on a residential project (including roofing).
Non-residential contractors
The Alabama Licensing Board for General Contractors (LBGC) licenses all non-residential contractors -- those that work on any type of construction project aside from home building.
Alabama defines a "general contractor" as one who works on commercial or public contracts over $50,000, or on swimming pool construction worth over $5,000. This definition includes specialty or trade contractors who perform work on these types of projects.
The general contractor licensing board has six license classifications:
Building Construction

Building Construction Under Four Stories (BCU4)

Highways & Streets

Municipal & Utility

Heavy & Railroad Construction

Specialty Construction
Read the full breakdown of contractor classifications on the licensing board's website.
Make it easier to manage construction.
How to get an Alabama contractor license
Step 1: Register the business
Anyone conducting business within the state of Alabama is required to be registered with the Alabama Secretary of State.
You will need to choose what type of business structure you wish to establish, depending on the amount of liability and tax consequences. The U.S. Small Business Administration has a helpful breakdown of the types of business structures (i.e. LLC, Corp., Partnership, etc.) to help you decide.
Step 2: Get insurance coverage
Every contractor is required to have general liability insurance coverage. If you plan to have employees, you'll also need worker's compensation insurance. Proof of both types of insurance should be submitted along with the application.
Step 3: Gather the required documents
In addition to the application, contractors will need to provide some additional financial documentation.
Financial records
Contractors will need to provide documentation to the respective board to demonstrate that they meet the financial requirements for licensing.
Residential contractors
Unlimited and limited license applicants must provide a "business-related credit report, including a public records search." This report must be submitted directly to the Board by
a credit reporting agency.
Roofers must secure a $10,000 license bond with the Homebuilders Licensure Board named as the obligee. They are not required to submit a credit report.
Non-residential contractors
Contractors must provide financial statements, no less than one year old, prepared by a Certified Public Accountant. (Audited financials are not required.)
In order to be eligible for a license, you must have a minimum net worth and working capital of at least $10,000. If not, the Board will allow applicants to take out a line of credit to reach the working capital threshold.
Proof of experience
Both licensing boards require proof of experience, though the specific documentation required varies by the type of license.
Residential contractors
With the application form, all homebuilder license applicants must attach a business or occupational license issued at least 1 year previously by a municipality, township, or county in Alabama.
Non-residential contractors
General contractors must provide evidence of at least three projects they have completed for each classification they are applying for. The application form includes several pages with the information required on each project.
Specialty contractors must complete the "Experience Statement" portion of the application form.
References (non-residential only)
The Licensing Board for General Contractors requires applicants to provide three references from a qualified source:
Registered Architect

Registered Professional Engineer

Qualified person as declared by the Board
Specialty contractors can also provide references from licensed general contractors.
Step 4: Submit application & fee
After you've gathered all the required information, it's time to fill out and submit your application, along with the application fee.
Residential contractors
Fees (new / renewal):
Unlimited: $350 / $250

Limited: $350 / $250

Roofers: $250 / $150
Applications:
Non-residential contractors
Fees (new / renewal):
General contractor: $300 / $200

Specialty contractor: $150 / $100
Applications:
Applications must be signed and notarized before filing. Any incomplete applications will automatically be rejected. As far as timing is concerned, contractor license applications need to be sent and filed at least 30 days before the quarterly Board meeting. Once the application is reviewed and accepted, you'll be allowed to sit for the exams.
Step 5: Take the exams
Once a complete application has been submitted and reviewed, the applicant will be able to register for the exams.
Residential
Contractors seeking an Unlimited License need to take the Alabama Home Builders Exams.
Limited and roofers licenses do not require an exam.
Non-residential
All contractors need to pass a trade exam as well as a business and law exam.
In Alabama, licensing tests are conducted by PSI Exams.
Applicants will need to submit their test scores to the Board.
Stay Ahead & Leave Risk Behind
Manage, baseline, and improve your quality and safety program from your desktop and mobile devices.
License reciprocity
Each licensing board has their own reciprocal agreements with other states. Contractors seeking to perform work in Alabama who are licensed in one of the approved states may qualify for exemption from some of the examinations. However, all contractors need to complete the Business and Law Exam regardless of other exemptions.
The Qualifying Party for the Alabama license must be the same as the Qualifying Party for the out-of-state license.
Residential contractors
Contractors from these states may qualify for license reciprocity with the Home Builders Licensure Board:
Louisiana

Mississippi

North Carolina

South Carolina

Tennessee
Applicants for reciprocity should complete the application for the license type they are seeking.
Learn more about contractor licensing in nearby states
Penalties for unlicensed work
The state of Alabama takes unlicensed contract work quite seriously. Under Ala. Code §34-8-4 (non-residential) and §34-14A-14 (residential), anyone who provides false information, impersonates another, or who works under an expired or revoked license will be found guilty of a Class A misdemeanor for each offense. Violations are punishable by up to a year in jail, and up to a $6,000 fine. Not only that, but you can also have your licensed suspended or revoked, and face administrative fines.
Furthermore, even owners, architects, or licensed contractors who contract with an unlicensed contractor can be guilty of a Class B misdemeanor as well. Although it may seem like an expensive hassle, getting your Alabama contractor license is well worth the effort.
Written by
Alex Benarroche
24 articles
Alex Benarroche serves as Associate Counsel for Procore. His legal expertise includes construction, contracts, business, and intellectual property. Alex is bilingual in English and Spanish. He earned a J.D. from Loyola University College of Law and an M.S. in Intellectual Property and Internet Law from the University of Alicante in Spain. Originally from South Florida, Alex has called New Orleans home since 2003.
View profile
Win More Work
Get discovered for relevant work on the Procore Construction Network.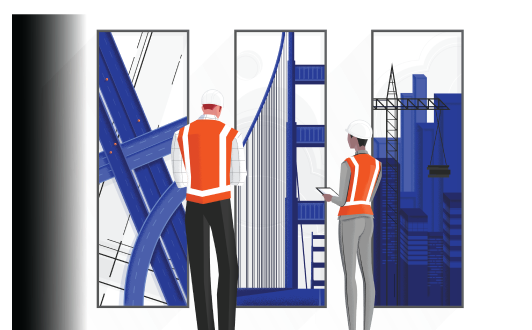 Explore more helpful resources