—  7 min read
Contractor License Bonds: Everything You Need to Know
Last Updated Nov 16, 2023
In order to perform construction work, many states require contractors to be "licensed and bonded." What does that mean? Well, every state sets its own rules for contractor licensing, and contractors often must purchase a surety bond in order to legally practice their trade. In this article, we'll explain the details of contractor license bonds, including what they are, who needs them, who they protect, and the process of obtaining one.
What is a contractor license bond?
A contractor license bond, often called a contractor bond, is a type of surety bond that guarantees a contractor will operate ethically and comply with local licensing regulations. Many states, counties, and cities require that businesses purchase a contractor bond in order to qualify for a contractor license.
A contractor bond is different from other types of construction bonds because it provides broader protection to the public and is regulated by a licensing board. For example, contract bonds — like payment or performance bonds — are project-specific bonds that protect the property owner and subcontractors. When the project is completed successfully, the bond expires. A contractor license bond, on the other hand, "follows" the contractor to every job they work on.
A three-party agreement
There are three parties involved in a contractor license bond:
Obligee

Principal

Surety company
The obligee is the governing entity that requires the surety bond in order for a contractor to be licensed. A few examples of obligees include the California Contractors State License Board, the Nevada State Contractors Board, and the Oregon Construction Contractors Board.
The principal is the contractor required to obtain the bond. In the event of a valid claim against the license bond, the principal must reimburse the surety company for any payouts.
The surety company is a third-party entity issuing the bond. They guarantee payment to those financially harmed when a contractor fails to uphold their obligations.
Although contractors are the ones mandated to obtain this coverage, they are not the ones protected (that's what general liability insurance is for). Instead, a contractor bond protects the public.
Do all contractors need a license bond?
Each state (and sometimes individual municipalities) sets its own licensing and bonding requirements, so different contractors may need a license bond in different locations. As a result, many types of contractors may be required to hold a license bond, including GCs, roofers, electricians, plumbers, pool contractors, and HVAC contractors, just to name a few.
Here are a few examples:
In California, all contractors must hold a contractor license bond. Two additional bonds may be required:
A Bond of Qualifying Individual for when the qualifier is a responsible managing employee OR when a responsible managing member, manager, or owner has less than 10% stock ownership

An LLC Employee/Worker Bond when the business entity is licensed as an LLC
In Nevada, contractors of all trades are required to hold a bond. If working on pools and spas, a residential pool and spa license bond must be filed in addition to the contractor license bond.
In Oregon, contractor bond requirements are determined by whether the contractor is doing residential or commercial work (or a combination) in addition to the contractor's trade being general, specialty, or limited. If a contractor is doing both residential and commercial work, they must hold two surety bonds.
In Texas, contractor bonds are enforced at the city or county level. Some cities and counties have an all-encompassing contractor license bond while others have requirements specific to the type of work being performed, such as those performing work in a right of way or other permit work within the municipality.
Because each state varies so significantly, it's important to understand the city, county, and state requirements to ensure proper coverage.
Make it easier to manage construction.
How much does a license bond cost?
The price of a contractor license bond generally ranges from 0.5%-5% of the bond amount. Sureties use a variety of factors to determine the bond price, including the contractor's credit and financial history, number of years in business, and the bond limit.
In Oregon, for example, the limit for a residential general contractor is $20,000, so a contractor with excellent credit and several years in business could expect to pay a minimum premium of $100 (0.5%) for a one-year term.
For the $50,000 Oregon commercial specialty level 1 license, bond rates start at around $250 for one year. However, surety companies evaluate each state's requirements individually, so rates for similar limits in other states may be different should there be a greater risk present.
What does a contractor license bond cover?
A license bond guarantees that the contractor will comply with licensing rules and requirements. License bonds do not generally cover workmanship, property damage, or other events related to their work itself. Instead, they cover claims related to compliance.
Because each state or municipality sets their own licensing rules, the specific events covered by the bond can vary from one state to another. However, a license bond will typically cover events such as:
Failure to pay taxes due on their work

Failure to file organizational paperwork on time

Fraud or misrepresentation

Performing other work they are not licensed for
If a contractor's failure to comply with regulations causes financial harm to any member of the public, aggrieved parties may be able to recover damages through a bond claim.
Note: These scenarios don't always lead to a claim. Sometimes the licensing board suspends the contractor's license or takes some other disciplinary action as a first step.
The bond claim process
A bond claim can be filed by anyone who has been financially harmed by the contractor's actions.
Claims must be made with the surety company that holds the bond. Potential claimants can typically get a copy of the bond (which contains the surety's contact information) from the licensing board or equivalent agency that governs contractor licensing.
Once the surety receives the claim, a claim handler reviews the details and begins an investigation to confirm the claim's validity.
If justified, a payout is made to the claimant up to the bond's limit. Lastly, the principal must reimburse the surety company for the full claim amount.
How to get a license bond
License bonds are among the easiest to get. First, make sure you understand the city, county, or state licensing requirements. From there, find a reliable surety company and fill out a bond application.
Surety companies can use a variety of underwriting criteria, including the applicant's personal credit score, the number of years in business, and the bond limit (maximum amount of money that the surety will guarantee payment for a claim payout).
In some situations -- like a recent bankruptcy or history of bond claims -- a review of the contractor's business and/or personal finances may be necessary. The underwriting process allows sureties to determine the risk associated with each applicant and their ability to pay the surety company back in the event of a claim.
After purchasing the bond, the contractor must file their license bond with the licensing board or equivalent state agency (i.e., the obligee). Each obligee has different requirements, some of which include electronic filing, an emailed copy of the bond, or the original signed and sealed bond (most common).
Most contractor bonds are renewed automatically on an annual basis. Knowing the bond renewal date helps with compliance and ensures no lapse in coverage.
Written by
Jonny Finity
23 articles
Jonny Finity creates and manages educational content at Procore. In past roles, he worked for residential developers in Virginia and a commercial general contractor in Bar Harbor, Maine. Jonny holds a BBA in Financial Economics from James Madison University. After college, he spent two and a half years as a Peace Corps Volunteer in Kenya. He lives in New Orleans.
View profile
Reviewed by
Nicole DeChiaro
Nicole has spent her career as a leader in surety underwriting and risk management, with a strong focus on the construction industry. Previously, she served as Vice President for Crum & Forster, as Commercial Surety Director for AIG, and in a variety of roles for Willis Towers Watson, including Director of National Surety Operations. Nicole is Head of Surety Operations for Procore Risk Advisors.
Win More Work
Get discovered for relevant work on the Procore Construction Network.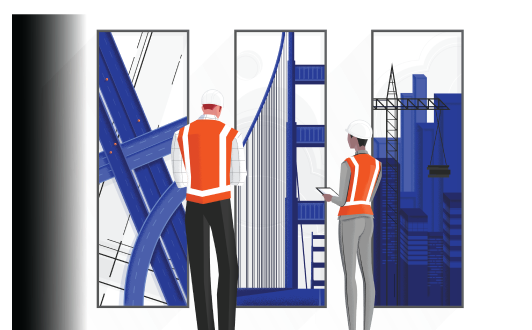 Explore more helpful resources