—  6 min read
Georgia Contractor Licensing Rules & Requirements
Last Updated Nov 16, 2023
In the State of Georgia, contractor licensing is governed by The Georgia State Construction Industry Licensing Board. Getting your Georgia contractor's license is an involved process, but it's worth it. That's because a contractor license is necessary, and there can be serious consequences for contracting without a valid license.
Of course, certain specialty trades or work costing less than $2,500 might not require licensure. But that doesn't mean you should just assume you don't need one. It's a good idea to play it on the safe side when it comes to licensing.
Let's take a closer look at contractor license requirements in the State of Georgia.
Georgia Contractor License: Basic Classifications
Residential & general contractors
Georgia has four levels of license classifications for contractor licenses that could apply based on the work performed. It shouldn't be too hard to determine which one you fall under.
Residential-Basic Contractor: These contractors work on one and two-family residences, plus single-family townhouses that are under three stories tall.

Residential-Light Commercial Contractor: These contractors do all of the same work that's included in the Residential Basic license, plus they can perform work related to multifamily and multi-use light commercial buildings and structures.

General Contractor: These services are pretty much unlimited regarding the type of work performed, bid, or agreed upon.

General Contractor Limited Tier: These contractors can perform any type of work, but only on a contract worth under $1,000,000.
Specialty contractors
Not every type of specialty contractor work requires a special license to operate in Georgia, but the state does have licensing boards for electrical contractors, plumbers, and a few other trades.
How to apply
Basic requirements
There are a few core requirements that you'll need to apply for a Georgia contractor license, regardless of the category. The basic requirements to file for a Georgia contractor license are:
Pass a criminal background check to show that you have "good moral character

"

Pay the (non-refundable) application fee
First-time applicants need to pass a license examination. Contractors seeking to reinstate their license or receive a license through reciprocity may be exempt from the exam.
Keep in mind that these are the basic requirements for contractor licensing in Georgia. Each category of license may carry additional requirements.
Veterans Preference Points
Under Georgia's Veterans Preference Points program, veterans applying for a contractor license may qualify for:
Point credits on their exam

Expedited application processes
Insurance requirements
Insurance is something a lot of contractors may not consider initially, but it's very important. When applying for a contractor license in the state of Georgia, individuals must show proof of general liability insurance. The amount of insurance required varies based on the license classification. For example, contractors must show proof of general liability insurance with the following minimums (per occurrence):
Residential-Basic Contractor: $300,000

Residential Light Commercial Contractor: $500,000

General Contractor: $500,000

General Contractor Limited Tier: $500,000
Financial responsibility requirements
To qualify for a license, contractors must provide proof that they meet the minimum standards of financial responsibility.
Residential-Basic Contractor: $25,000

Residential Light Commercial Contractor: $25,000

General Contractor Limited Tier: $25,000

General Contractor: $150,000
Proof can generally be provided by one of the following:
Net worth

Letter of credit

Line of credit letter

Bank credit reference form
Applications
Stay Ahead & Leave Risk Behind
Manage, baseline, and improve your quality and safety program from your desktop and mobile devices.
License reciprocity
If you're based in a neighboring state such as Alabama, Florida, Louisiana, Mississippi, North Carolina, South Carolina, or Tennessee, you might be wondering if you can take advantage of reciprocity with your current license to work on a project in Georgia.
General contractors have reciprocity if licensed in Louisiana, Mississippi, North Carolina, and Tennessee. Residential Contractors are given reciprocity if they hold a license in Mississippi or South Carolina.
Out-of-state contractors will still need to pass the Georgia business and law exam before being issued a reciprocal license.
Air conditioning contractors have reciprocity from Louisiana, as long as they passed the exam. Georgia is currently reviewing reciprocity with South Carolina and Texas.
You can download an application for license reciprocity from the Georgia Secretary of State Forms page.
Learn more about licensing in nearby states:
Penalties for unlicensed contracting
While obtaining a license appears to be a bit of work, it's worth it. Georgia prohibits anyone from performing residential or general contracting without a valid license. While penalties are not specifically laid out, consequences can be steep. Where licensing is required and an unlicensed contractor has agreed to provide work — the contract is unenforceable.
If you don't have the proper license for the work you're performing, you have no legal right to enforce the contract. If the owner decides not to pay you, you won't be able to file a lawsuit, a mechanics lien, or anything else to force payment under the contract. Further, you'll also be unable to obtain the necessary building permits without a valid license, which will cause even more issues down the road.
Bottom line: You can end up losing a lot more by contracting without a license than it likely would have cost you to obtain one.
Written by
Tom Scalisi
57 articles
Tom Scalisi is a writer with over 15 years of experience in the trades. He is passionate about educating contractors and specialty contractors about the best practices in the industry. He has seen first-hand how education, communication, and preparation help construction professionals overcome challenges to build a strong career and thriving business in the industry.
View profile
Win More Work
Get discovered for relevant work on the Procore Construction Network.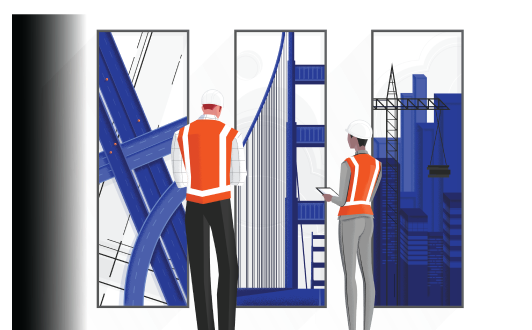 Explore more helpful resources