—  3 min read
Workers' Compensation Insurance for Contractors
Last Updated Aug 23, 2023
Workers' compensation insurance is required for contractors with employees in most states. It covers injuries and illnesses that occur while workers are on the job — and may protect companies from lawsuits regarding them. General contractors and specialty contractors both should consider workers' compensation insurance, unless they're a sole proprietorship.
We're going to take a closer look at what workers' compensation covers and how it works .
What is workers' compensation insurance?
Workers' compensation insurance covers medical costs and lost wages for work-related injuries and illnesses. This type of insurance is required in many states for businesses that employ workers. Some states require that all contractors have workers' compensation insurance, such as Pennsylvania, while others, like Georgia, only require it when a business has three or more employees.
Four states have a required fund that provides workers' compensation insurance to all businesses operating in the state: North Dakota, Ohio, Washington, and Wyoming. Businesses must purchase workers' compensation insurance from the state fund, or show they have adequate coverage from an outside insurance company.
Some workers' compensation insurance policies exclude management and ownership, however, coverage for these positions can be purchased if desired.
How can contractors benefit from workers' compensation insurance?
Construction is a high-risk industry. Injuries or illnesses caused by the work environment can cost companies a lot of money — not just in medical expenses but also in worker downtime. Workers' compensation insurance helps to mitigate the potentially high costs of injuries and illnesses.
Workers' compensation covers the medical expenses and partially lost wages for sick or injured employees. The injured worker deals directly with the insurance company and their medical provider. This helps the company to continue focusing on its business.
Workers' compensation may also include employers' liability insurance, which covers a company if an employee sues the owner over an injury or illness. Employers' liability covers attorney's fees, court costs, and settlements.
Learn more about insurance for contractors: 9 Types of Policies Contractors Need to Know
What workers' compensation insurance covers
Workers' compensation insurance covers the following costs related to a work-related injury or illness:
Medical costs, such as an emergency room visit or treatment

Ongoing costs, such as rehabilitation or physical therapy

Partial lost wages while the employee is unable to work

Attorney's fees, court costs, and settlements if sued by an employee
Construction Insurance Simplified
Get better terms.
FAQs about workers' compensation
What doesn't workers' compensation insurance cover?
Workers' compensation doesn't cover injuries or illnesses that occur outside of work, intentional injuries, injuries that occur while commuting to and from work, and injuries due to intoxication or substance abuse.
Who is covered by workers' compensation insurance?
This varies based on where the business operates from. For example, certain types of employees, like seasonal workers, may not be covered by workers' compensation in some states. Contact an insurance company in your area to determine who is covered in your state.
Does a sole proprietor need workers' compensation insurance?
Most states don't require sole proprietors to carry workers' compensation insurance, but laws vary. You can always choose to purchase this insurance if you desire.
Are specialty contractors covered under workers' compensation insurance?
In some states, specialty contractors can be entitled to workers' compensation coverage if they're injured or become ill on the job. Contact a local insurance representative to determine the laws in your area.
Written by
Dawn Killough
33 articles
Dawn Killough is a writer with over 20 years of experience in construction, having worked as a staff accountant, green building advisor, project assistant, and contract administrator. She shares fundamental green building strategies and techniques in her book, Green Building Design 101. Dawn lives in Portland, Oregon.
View profile
Win More Work
Get discovered for relevant work on the Procore Construction Network.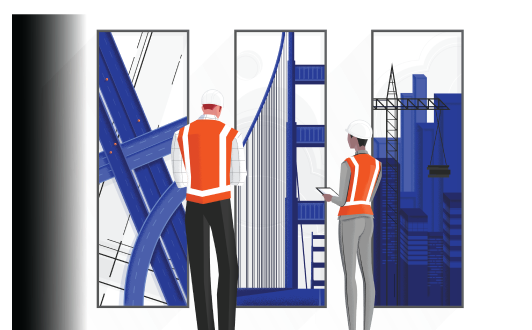 Explore more helpful resources