—  7 min read
General Liability Insurance for Contractors
Last Updated Oct 25, 2023
As one of the most common types of insurance, general liability insurance mitigates risk for construction businesses. This type of policy protects contractors against claims that their work caused bodily injury or property damage. A single large settlement from a liability claim could financially ruin a contractor, so general liability insurance is considered fundamental for nearly every construction company.
While general liability insurance is not legally required in most cases, it may be required for licensure in certain states. Whether a general liability policy is legally mandated, it's essential for most construction businesses. Read on to see everything you need to know about general liability insurance for contractors.
What is general liability insurance?
General liability insurance, also called commercial general liability (CGL), protects a contractor in the event the contractor's work led to bodily injury or property damage.
Because construction businesses frequently perform work that is complex, difficult, and potentially risky, there is a high potential for causing injury or property damage to third parties. A general liability policy can protect contractors in these situations by providing support for legal fees and paying settlements that would otherwise be the contractor's responsibility.
| | |
| --- | --- |
| | General liability insurance |
| Definition | Insurance that protects contractors against claims that their work led to bodily injury or property damage. Most policies also cover libel, copyright infringement, and slander. |
| Type | Third-party |
| Coverage | Attorney fees, court costs, settlements, and judgments for covered claims made during the coverage period, typically including completed operations |
| Add-ons | Some policies allow for extensions that include equipment, data breaches, and credit monitoring |
| Exclusions | Does not cover employee injuries, errors and omissions, and pollution |
| Cost | Varies according to risk profile, claim history, geographical region, desired coverage limits, and business revenue |
General liability insurance is used almost universally among contracting businesses since the financial burden from even a single lawsuit is too high for most construction businesses to handle. Therefore, general liability insurance is known as a form of risk transfer, because it shifts the risk for property damage and bodily injury away from the contractor and onto the insurance carrier.
What does general liability insurance cover?
General liability insurance covers most claims made against contractors in the following situations:
Bodily injury: When a customer or other third party experiences an injury related to your work (like tripping over some wiring), they could sue, and general liability insurance would cover court fees and potential settlements up to your coverage limits.

Property damage: While performing work, you may cause unintentional damage to customer's property (for example furniture, drywall, or flooring), and general liability insurance would help recoup the cost of damages.

Personal and advertising injury, including libel or slander: You may unintentionally harm another business through advertising, libel, or slander, and a general liability policy can help pay damages to the other business.
For each of these covered categories, a general liability insurance policy will cover attorney fees, court fees, and settlements up to the coverage limit.
General liability policies have coverage limits per incidence as well as in aggregate. For example, a common general liability policy for small and medium-sized contracting businesses will have limits of $1 million / $2 million, which means that each incident is covered up to $1 million, and the annual policy covers a total of $2 million for all claims combined.
Many policies have the option for additional endorsements or coverage depending on a business's particular needs. For example, mobile equipment, data breaches, and reputation repair are common add-on coverages that many construction businesses opt to include in their general liability policy.
Construction Insurance Simplified
Get better terms.
Coverage period, territory, and premises
When reviewing a general liability policy, you'll want to be careful to note the coverage period, territory, and premises that the policy lists. Contractors need to make sure that a policy covers the situations they'll find themselves in, and that includes ensuring that the coverage terms suit their needs.
Here's what to keep in mind:
The coverage period is generally the length of the policy (often one year), meaning that claims can only be made for injuries and damages that occur while the policy was active. However, many general liability policies include completed operations coverage, which means that the policy covers claims that arise on completed work for a specific period of time. 

The coverage territory is usually the country in which the policy is signed, meaning that claims are only valid for work performed within a specific country. 

The coverage premises will likely offer more specificity for where claims are valid. For example, a plumber's general liability policy may specify that only certain working locations are covered while others are not.
Importantly, reviewing the terms of a policy carefully will ensure that you have the coverage you need when you need it.
What's excluded from general liability insurance?
Although general liability provides exceptional coverage, it does not cover everything. Here are a few situations that would be excluded from a general liability insurance policy:
Intentional damage: While general liability does cover negligence that leads to bodily injury or property damage, it does not cover intentional damage or acts that someone would reasonably expect to lead to injury.

Contractual liability: Your general liability coverage only protects your actions, so if you assume the liability of another party through a contract, they need their own general liability coverage.

Workers' compensation

: Injuries to employees are not covered by general liability, but instead are covered by legally required

workers' compensation insurance

.

Pollution: A construction company whose work causes pollution that leads to injury or damage is not covered by general liability insurance, but must instead get a specific policy to cover pollution.

Errors and omissions

: Negligent work can lead to claims of financial loss by customers, but these claims are covered by

professional liability insurance

rather than general liability.

Damage to property: Damage to a contractor's property is covered by inland marine insurance rather than general liability, which protects a third party's property.
There are many other situations that are not covered by general liability insurance. Additionally, even covered situations come with exclusions, so it's important to read a policy closely to ensure that your business's work is well covered by your insurance carrier.
How much does general liability insurance cost?
While there is no standard cost for general liability insurance, there are a number of factors that may influence the actual cost of general liability insurance, including:
Geographic region

Contractor specialty

Annual revenue

Claim history

Desired coverage limits

Employee headcount
It's important for contractors to discuss their coverage needs with an insurance broker to receive an accurate general liability insurance quote for their business. Another option is to bundle together several policies, like general liability, tools and equipment, commercial auto, commercial property, professional liability, and workers' compensation.
What other insurance policies do contractors need?
General liability is a fundamental form of insurance coverage for construction businesses, but it's not the only useful or necessary insurance.
Other forms of insurance that are common for construction companies include:
Subcontractor default insurance

Inland marine
By using a sound collection of insurance policies, most construction companies are able to mitigate the risks associated with financial losses, bodily injury, property damage, and natural disasters.
Written by
Daniel Gray
27 articles
Daniel is an educator and writer with a speciality in construction. He has been writing construction content for Procore since 2022, and previously served as a Procore Content Manager before continuing to pursue an education career as an Assistant Headmaster for Valor Education in Austin. Daniel's experience writing for construction — as well as several clients under an agency — has broadened his knowledge and expertise across multiple subjects.
View profile
Reviewed by
Melody Bell
Melody Bell is Director of Underwriting at Procore. Previously, she spent 15 years as Director and Vice President for managing general agents in the US and London, with a focus on construction GL, SDI and professional liability. Melody holds a bachelor's degree from the University of Southern California and a JD from USC Gould School of Law. She lives outside of San Bernadino, CA.
Win More Work
Get discovered for relevant work on the Procore Construction Network.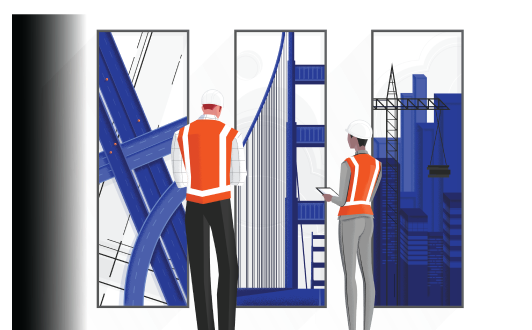 Explore more helpful resources