—  7 min read
Louisiana Contractor Licensing: A Complete Guide
Last Updated Nov 16, 2023
Whether you are a Louisiana resident, or an out-of-state contractor looking to expand into the area, a contractor's license is required for most types of construction work in the state. This article will break down the types, requirements, applications, and exams under Louisiana's contractor licensing rules.
Who needs a Louisiana contractor license?
The Louisiana State Licensing Board for Contractors (LSLBC) governs the licensing requirements for contractors operating within the state. The LSLBC splits up contractors into a couple of different categories depending on the scope of work and the contract price of the anticipated projects.
Before you can apply for a Louisiana contractor's license, though, you'll need to be a registered business. No one can conduct business within the state without being registered with the Louisiana Secretary of State. This can all be done through their website, and you'll need to decide the type of business structure you want to set up.
Each type of entity has its pros and cons, and different tax implications; whether it be a sole proprietorship, partnership, corporation, or an LLC. For more information on these entities, the US Small Business Association has a great breakdown of each type of business structure. Once you've been registered to do business, it's time to fill out your application.
Types of contractor licenses in Louisiana
In this article, we will focus on the four main types of contractor licenses in Louisiana:
Commercial license

Residential license

Home improvement registration

Mold remediation
However, Louisiana provides a number of different categories, including hundreds of classifications for specialty trades.
When in doubt about which license you need, consult a local construction lawyer.
Commercial contractor licenses
A commercial contractor license is required for commercial projects whose full contract price, including labor and materials, is over $50,000. These types of projects also require that the subs and specialty trade contractors are also licensed.
For some types of work involving hazardous waste — like lead and paint removal, asbestos mitigation, and mold remediation — contractors must hold special credentials in addition to their commercial license.
Residential contractor licenses
A residential license is required for all residential projects that exceed $75,000. Residential property includes home improvements or the new building of one to four-unit family dwellings. Just like commercial projects, subcontractors and specialty trades working on the residential project need to be licensed — unless the contract price is less than $75,000.
Mold remediation license
Restoration contractors (which includes any contractor performing water remediation work) needs to hold a mold remediation license. It's required on "projects with a value of $1.00 or more including labor and materials" — so essentially every job. It doesn't matter whether mold is actually present or not; this license is required anytime water remediation is part of the project.
Home improvement registration
Home improvement registration is a type of contractor license that applies to all home improvement projects valued over $7,500 but below the residential license threshold of $75,000. One type of work that this license doesn't cover, however, is swimming pools. Those types of installations or improvements are covered under a specialty trade license.
Make it easier to manage construction.
How to get a contractor's license in Louisiana
There is one application form that covers commercial, residential, and mold remediation licenses: Click here to access the application site for online and paper application forms.
Here is a list of all the information you'll need to fill out your contractor license application.
Business registration information
The first portion of the application requires all of your registered business information. Along with filling out this section, the partnership agreement, articles of organization, or any other business registration documents should be sent with the application.
Qualifying party information
What exactly is a "qualifying party?" It may very well be you. A qualifying party is the person actually applying for the license. If you are an individual or sole proprietor, this means you. If you are applying on behalf of a company, then at least one person must be a qualifying person as a licensed representative of the company.
This section requires all the relevant information of the qualifying party. This includes all the basic items like name, address, birthday, social security number, email address, and so on. In this section you will also be required to list all the classifications that you are applying for.
The last part of this section requires your initials next to each statement. This is the "Qualifying Party Affidavit," which basically sets out that all the information provided is true, you understand the rules and regulations, and will keep all your information up to date. Don't forget to have this affidavit notarized.
Financial statement affidavit
The financial statement is meant to ensure that the applicant has the required financial standing to become a Louisiana contractor. This should be prepared by an independent, unaffiliated accountant. The statement needs to show that the applicant has a net worth of at least $10,000. If not, the applicant can provide alternatives, such as a bond, letter of credit, or some other sort of security to meet the requirement.
Insurance certificates
In addition to the application, you'll also need to provide proof of insurance coverage. This is required only for residential and home improvement applications.
Contractors must hold general liability insurance with minimum coverage of $100,000. If you have employees, you must hold workers' compensation insurance as well.
Copies of your insurance policies should be emailed to insurance@lacontractor.org after the application has been submitted.
Application & exam fees
The application fee is a non-refundable payment that depends on how many classifications are included. For one classification, the fee is $100, for two the fee is $195. A full fee schedule is provided on the LSLBC website.
In addition to the application fee, you will also be required to pay an exam fee for each of the two required exams. The fee is $120 per exam. Regarding trade exams, the fee is $120 per classification.
Step 4: Take and pass the required exams
If and when your application is approved, you will receive an Exam approval letter. This will authorize you to sit for the exam and provide you with your exam ID number. There are two exams that must be passed to obtain a Louisiana contractor's license. The first is a general business and law exam, while the other will depend on the type of license and classifications selected in your application.
The business and law exam is a one-hour, open-book exam. This will cover topics such as licensing, bidding and estimating, contract management, job safety, tax basics, and other similar topics.
Learn the rules in nearby states
As for the trade exam, this can vary depending on which classification is applied for. These can be open-book or closed-book, and range from 50 to 115 questions. You can read a full breakdown of the exams and classifications here.
In order to pass, you'll need to get a score of 70% or higher. Exams are taken on the testing center computer, and you'll know your score immediately. If you didn't pass, you'll have to wait 30 days to retake it.
But if you did, congratulations! You are now fully licensed to perform construction work in Louisiana. A confirmation of your contractor's license will be coming in the mail soon.
Stay Ahead & Leave Risk Behind
Manage, baseline, and improve your quality and safety program from your desktop and mobile devices.
Penalties for unlicensed contract work
Any contractor that doesn't hold the proper license for the work they are performing can face some serious penalties. First, the licensing board will assess a fine of up to 10% of the contract value. In addition to this fine, if the board brings the violation to the courts, the unlicensed contractor can face more fines for any actual damages caused and be liable for attorney fees and court costs.
In addition, the contract they are operating under will become null and void. This will prevent the contractor from collecting overhead and profit for the job — any recovery would be limited to materials and labor for the job performed.
Depending on the severity of the infraction, the existence of any fraud or deceit, or previous history of violations, the board can also decide to temporarily suspend or completely revoke the contractor's license altogether.
Written by
Alex Benarroche
24 articles
Alex Benarroche serves as Associate Counsel for Procore. His legal expertise includes construction, contracts, business, and intellectual property. Alex is bilingual in English and Spanish. He earned a J.D. from Loyola University College of Law and an M.S. in Intellectual Property and Internet Law from the University of Alicante in Spain. Originally from South Florida, Alex has called New Orleans home since 2003.
View profile
Win More Work
Get discovered for relevant work on the Procore Construction Network.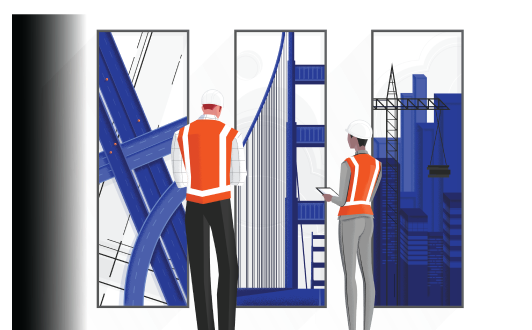 Explore more helpful resources