—  6 min read
The Maine Contractor License: Guide to Rules & Requirements
Last Updated Nov 16, 2023
If you're considering starting a contracting business in Maine, it's important to know the rules and requirements for proper licensing.
Maine takes a different approach to contractor licensing than most other states. Rather than issuing contractor licenses at the state level, the state leaves licensing up to the individual municipalities and towns. Keep reading to find out what kind of license you may need for where you're working in Maine.
Contracting in another state? Check out The Ultimate Guide to Contractors License Requirements in Every State.
Who needs a contractor license in Maine?
The only construction contractors that the State of Maine issues licenses to are plumbing and electrical contractors. All other contractors, including GCs and sub-trades, are subject to the laws of the towns in which they work.
In most cases, general business licenses are also required, though they are also regulated at the local level. Other than holding the appropriate business license and requiring contractors to utilize written contracts for projects valued at over $3,000, there aren't many state-issued regulations. In fact, building codes aren't even universally adopted throughout the state.
How to get a Maine contractor license
As a state, Maine issues licenses to just two types of building contractors: electricians and plumbers. Beyond those two trades, the rest of the licensing requirements are under the control of the individual municipalities.
How to get a Maine electrical license
When it comes to electrical licensing, Maine's Professional and Financial Regulation Office's Electricians' Examining Board handles the job. While the office doesn't issue a contractor's license, it does require that contractors carry or employ someone who carries a master-level license.
Applying for a Maine master electrician license requires filling out two applications: this one for the exam and this one for the license. Experience requirements aren't readily available, but they generally require an applicant to carry a journeyman's license for at least a year and be able to prove their work history with a work experience affidavit.
The fee for the test application is $25, and the fee for the license is $171.
Make it easier to manage construction.
How to get a Maine plumbing license
The state's Professional and Financial Regulation Plumbers' Examining Board handles plumbing licenses within the state. However, like electrical licenses, the state doesn't have a plumbing contractor license. Instead, it requires plumbing contractors to carry a master-level license or employ someone who does.
The requirements to apply for a master-level Maine plumbing license are:
Prove

one

of the following:

At least four years of work experience with a minimum of 8,000 hours in the field as a licensed trainee plumber under a master plumber

At least one year of work and 2,000 hours as a licensed journeyman plumber under a master plumber

Proof of an out-of-state Master plumber license

Submit an affidavit proving work experience

Pay the $221 license fee
How to get a Maine contractor license at the local level
The majority of Maine's contractor licensing requirements fall on the individual municipalities, not the state. On occasion, a local municipality can make attempting to get a contractor license more complicated than it needs to be. Let's take a look at some of the most populated areas within Maine to determine if that's the case.
Note: Do understand that you don't have to carry a business license for every city in which you work. It's only a requirement to register with the city in which your business's registered address lies. Also, business licensing information can be very difficult to find for many Maine municipalities. Contact the City Clerk if you're unable to find licensing information.
Portland
Believe it or not, the Permitting and Inspections department in the most populated city in Maine doesn't require contractors working within the city to carry a contractor license. This includes general contractors and subs, however, sole proprietors and partnerships must register as a DBA. The application for either type is available on the city's business licensing page.
Lewiston
Lewiston, Maine, takes an entirely different approach to regulating contractors. Rather than requiring contractors to have city-issued licenses, Lewiston requires a permit for every construction project.
This is the city's way of staying on top of each construction site, as these permits require inspection during the project and upon completion. Permits are available here.
Information about business licensing for contractors isn't readily available online, so would-be contractors should contact the City Clerk.
Bangor
Like Lewiston and Portland, general contractors and subcontractors are largely unregulated when it comes to licensing within Bangor city limits. However, construction projects do require permits, allowing the city to provide some watch over contractors and the projects they're completing. Permits are available through the city's Code Enforcement.
Business licensing for contractors and subcontractors isn't readily available online, so it's best for applicants to contact the City Clerk.
Stay Ahead & Leave Risk Behind
Manage, baseline, and improve your quality and safety program from your desktop and mobile devices.
South Portland
South Portland doesn't have any licenses specific to contractors, but does make business licensing information available through the City Clerk's office. Sole proprietors and partnerships must complete DBA applications in order to be registered with the city and be in compliance with the state. Both application types are available on the City Clerk's licensing page.
Auburn
The City of Auburn's website doesn't provide much information on licensing, but as Maine contractors know, they are required to register their business with a municipality. In order to do so, the city's website states:
However, like other Maine municipalities, building permits offer the bulk of regulation for contractors. Fill out this application for all of your Auburn projects.
Penalties for unlicensed contracting in Maine
Maine doesn't regulate contractors on a state level (except for the trade licenses of electricians and plumbers). As such, it isn't always clear what the penalties would be for not carrying the appropriate license, whether it's a trade or business type.
However, that doesn't mean there aren't legal problems related to proper licensing in Maine now and then. The state's Attorney General's web page has a "Maine Attorney General Home Construction Warning" regarding unlicensed contracting in the state due to the lack of state regulation.
Written by
Tom Scalisi
57 articles
Tom Scalisi is a writer with over 15 years of experience in the trades. He is passionate about educating contractors and specialty contractors about the best practices in the industry. He has seen first-hand how education, communication, and preparation help construction professionals overcome challenges to build a strong career and thriving business in the industry.
View profile
Win More Work
Get discovered for relevant work on the Procore Construction Network.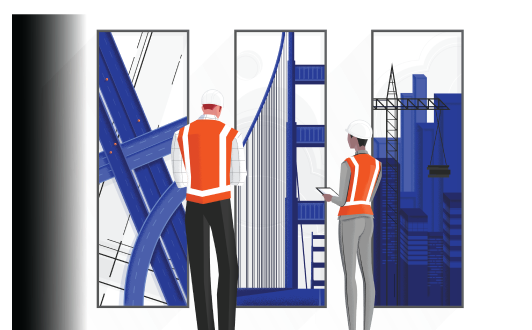 Explore more helpful resources