—  6 min read
Tennessee Contractor Licensing Rules & Requirements
Last Updated Dec 1, 2023
General and specialty contractors need to know the licensing rules, requirements, and penalties in each state they work in — and the State of Tennessee has six different contractor license classifications to remember for you to perform any work on projects over $25,000. Working without the right license can have dire financial and business consequences, so it's always best to keep your business above board. In this guide, we'll walk you through Tennessee contractor licensing rules, and the process to get the right license.
Working in another state? Check out The State-by-State Guide to Contractor License Requirements.
Who Needs a Tennessee Contractor's License?
The Tennessee Board for Licensing Contractors sets the rules in the state. Both general contractors and subcontractors may be required to hold a contractor's license, depending on the size of the project.
The 6 Different Tennessee Contractor Licenses
If a project costs $25,000 or more, one of the six different license classifications will be necessary for you to lawfully perform the work. Let's take a look at what each of these Tennessee contractor's license classifications entails.
1. Building Combined (BC)
This is the most overarching of the licenses. It covers all types of projects (residential, commercial, or industrial), and covers all 34 types of building categories (masonry, carpentry, drywall, etc.).
2. Residential (BC-A)
This license covers building, repair, remodeling, and improvements of residential properties. Keep in mind, though — Tennessee only considers a building residential if it is three stories or less.
3. Limited Residential (BC-A/r)
A Limited Residential license allows the contractor to bid and work on residential projects. However, under this license, the contractor is limited to single-family homes, and the project cannot exceed $125,000.
4. Commercial (BC-B)
This license covers repair, construction, alteration, or demolition of commercial properties. Similarly to the BC license, this license covers all 34 types of building categories.
5. Small Commercial (BC-b(sm))
This license is similar to a commercial license but is limited to projects of $750,000 or less.
6. Industrial (BC-C)
This license allows for the repair, construction, remodel, or demolition of industrial-type buildings (like manufacturing, chemical, or power plants).
Home improvement license
In in certain Tennessee counties, there is a home improvement license requirement even for those who do not have or need a state contractor license.
A "home improvement license" is required for remodeling projects between $3,000 and $25,000 in the following counties: Bradley, Davidson, Hamilton, Haywood, Knox, Marion, Robertson, Rutherford, and Shelby.
Make it easier to manage construction.
How to apply
Pass license exam
All contractors must pass the Tennessee "Business & Law" exam in order to file a license application. Some contractors may also need to pass a "Trade" exam, depending on the type of classification.
The trade exams are for the following categories of work:
Residential/Small Commercial

Residential/Small Commercial/Industrial

MU-MUB (Municipal and Utility Construction)
Submit license application
Once you've passed the exam, it's time to submit your Tennessee Contractor's License Application. To apply online, you will need to create an account with CORE (Comprehensive Online Regulatory & Enforcement System).
Filling out the application itself is simple, but there will also be some fees and potentially some additional supporting documentation. The fee for filing an application is $250, and it's non-refundable.
In addition to the application, you must also provide:
Insurance note: The State of Tennessee Department of Commerce and Insurance Board for Licensing Contractors states that an employer may register for an exemption from the insurance requirement.
License reciprocity
If you're based in a neighboring state such as Kentucky, Virginia, North Carolina, Georgia, Alabama, Mississippi, Arkansas, or Missouri, you might be wondering if you can take advantage of reciprocity with your current license to work on a project in Tennessee.
Tennessee has contractor license reciprocity agreements with:
Alabama (General, Electrical, Residential, and HVAC)

Arkansas (Commercial/Residential Building only)

Georgia (Commercial Building and Electrical)

Louisiana (Residential, Commercial, Electrical, and Mechanical)

Mississippi (Residential, Commercial, Electrical, Mechanical)

North Carolina (Residential/Commercial Building, Electrical)

Ohio (Electrical, Plumbing, HVAC)

South Carolina (Commercial Contractors Licensing Board)

West Virginia (Residential, Commercial, Industrial Building, Electrical, Mechanical, Masonry)

NASCLA (National Commercial Exam)
There are also two exceptions:
The reciprocating state must be the applicant's home/domiciled state

Contractors with disciplinary action, open complaints, or felony convictions are not granted a trade exam waiver
You can download a Trade Exam Waiver Agreement (Reciprocity) from the State of Tennessee Department of Commerce and Insurance Board for Licensing Contractors.
Learn the Licensing Rules in Nearby States
Stay Ahead & Leave Risk Behind
Manage, baseline, and improve your quality and safety program from your desktop and mobile devices.
Unlicensed contracting penalties
State-issued fines
In some states, penalties for performing work without a license can be brutal. For instance, in California, an unlicensed contractor might have to pay back every dollar they've earned by doing unlicensed work. There's no such rule in Tennessee. However, you still may face heavy fines.
The Board can fine an unlicensed contractor up to $5,000 per offense. Plus they can suspend or even revoke any licensing you do have.
Unlicensed contractors can face criminal penalties, too. Violation of the licensing requirements is a Class A misdemeanor, which can result in up to one year of jail time and fines up to $2,500.
If that's not enough, the injured party can also bring a claim under the Tennessee Consumer Act. If found in violation of the Act, a contractor can be held personally (not your company — you, yourself, personally) liable for damages and attorney's fees.
Loss of payment rights
While most nonpayment claims by unlicensed contractors are barred under state law, the state does allow some unlicensed contractors to file mechanics liens, with the exception of single-family, residential projects.
Additionally, there's some precedent in Tennessee courts upholding quantum meruit claims, but in both cases, you'd be tiptoeing between some delicate laws and potentially long and uncertain uphill battles while your company's cash flow remains in limbo. So, if the construction work you do in Tennessee requires a license, the best practice is fairly obvious: You better be licensed.
Written by
Alex Benarroche
24 articles
Alex Benarroche serves as Associate Counsel for Procore. His legal expertise includes construction, contracts, business, and intellectual property. Alex is bilingual in English and Spanish. He earned a J.D. from Loyola University College of Law and an M.S. in Intellectual Property and Internet Law from the University of Alicante in Spain. Originally from South Florida, Alex has called New Orleans home since 2003.
View profile
Win More Work
Get discovered for relevant work on the Procore Construction Network.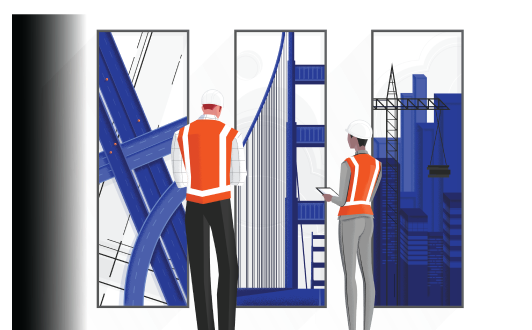 Explore more helpful resources