—  5 min read
How to Perform a Plumbing Takeoff: A Quick Guide
Last Updated Oct 12, 2023
When you're working on bidding a plumbing project, the first step in the estimating process is figuring out how much of what types of material are required and any special constraints of the job that will impact your productivity and total work hours. This process is referred to as a takeoff, and can involve a wide range of factors that you may or may not take into consideration during the process. How do you keep from missing these important aspects of the job that can impact your overall profitability? Here's a look at the process that can help get you started.
How to Perform a Plumbing Takeoff in 8 Steps
1. Calculate your company's overhead costs.
When you bid a project, you need to include an amount to help cover all your expenses, not just those that are a direct result from the project, such as office labor, insurance, utilities, rent, taxes and more. An easy way to calculate this is by determining how much time will be spent on the job versus your overall jobsite labor capabilities. For example, if the project will take 320 man hours and you have a four-person crew, that's one week of labor, so you would include one week of overhead expenses in your quote. Failing to include this in your quote is one of the fastest ways to go from profit to loss on a project.
2. Examine the specifications closely.
Dig out the plans and take a good, hard look at the specifications. If there's anything that is unusual, you want to catch this before you bid the project. You could add a change order later on in the project to account for this, but it tends to look unprofessional if you weren't aware of something different on the plans in the first place.
3. Begin the manual takeoff process.
Start the takeoff process, counting the various assemblies, runs of pipe and fittings to ensure you know exactly what materials you need. You can do this on paper plans with colored pencils and a worksheet or list, marking the plans as you count to avoid mistakes. There are a number of different formats you can use, but be consistent and take a second look over your work before proceeding.
4. Watch for unusual items.
Are there any unusual items in the takeoff, such as sensor faucets, solar water heating factors or similar aspects that require specialized fixtures, fittings or considerations? f so, talk to suppliers and check installation instructions for any additional aspects you'll need to be aware of to quote the job properly.
5. Calculate how long the installation will take.
Your labor costs will include a wide range of aspects, from union wages and insurance to escalation rate that accounts for higher labor costs of 1-2% for every floor you work on above the fourth floor in a larger structure. Don't forget to add a buffer to cover unexpected issues on the job site.
6. Double-check your work.
Walk away and then come back and review or get a second set of eyes on your figures. Do you have up-to-date supplier costs? Are all the details and numbers correct in the takeoff, labor estimates or overhead? Take a few minutes to mentally go through the job and see if you've forgotten anything, such as equipment rental for a scissors lift for that sprinkler system, or trench digger for water lines to an outlying building. Take a solid look at the money. If you're carrying cash for a project manager, need foremen on the project or require a union person on site, have you accounted for these costs? Don't forget to add your profit.
Save time and increase the accuracy of your estimates.
Tap into the power of combined 2D and 3D takeoff and estimating to save time and improve accuracy.
7. Compile your paperwork.
This includes a proposal that lists everything included in the job specifically, any insurance documents that are required and similar documentation for the project. Take a break and then read through it again to catch grammar or spelling mistakes to retain a professional appearance.
8. Turn in your paperwork — and follow up.
If it's a public bidding meeting, make sure to attend so you can address any concerns immediately, as this builds trust with the prospect, giving you a leg up over absent competitors.
Plumbing Takeoffs That Save Time
The process of doing a plumbing takeoff can require a serious investment of time and effort, but it doesn't have to be so difficult. Estimating software can help you save a lot of time that would otherwise end up being part of your overhead, eating into your profitability. But what features should you look for in a quality construction estimating software package? A good package gives you the capability to automatically pull updated material pricing from a database they maintain. Your takeoff can be exported to a customized quote that can then be exported into common document formats. It has the ability to automate your office tasks, such as moving prices from your quote into QuickBooks or automatically emailing prospects to build the client/company relationship.
By completing a thorough takeoff on your plumbing project, you can quickly determine your costs. Though this is a fairly comprehensive list, you may find additional aspects of the job that are not listed, so make sure to note project details that may increase your job costs.
Written by
Chris Lee
14 articles
Chris is currently Director, Solutions Engineering at Procore. In 2015 he co-founded Esticom, a cloud-based takeoff and estimating application acquired by Procore in 2020. In a past life, he owned and operated a low voltage contracting firm based in Austin, Texas.
View profile
Win More Work
Get discovered for relevant work on the Procore Construction Network.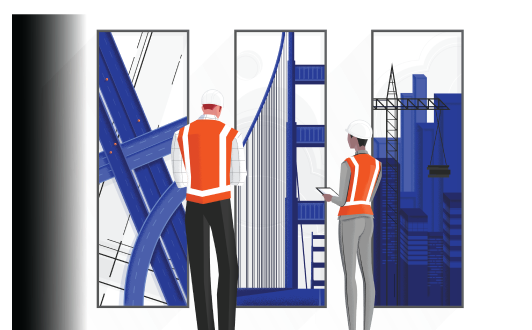 Explore more helpful resources