—  5 min read
9 Essential Steps to Accurate Plumbing Job Estimates
Last Updated Aug 25, 2023
When looking at how to estimate a plumbing job, there are many factors to consider — from your company's overhead to the project's specific and unique materials. Accurate construction estimates not only prevent unexpected costs but also facilitate seamless project execution. But the nuances and specifics of plumbing in construction can sometimes throw even the most seasoned of us off our game. Let's take a look at some simple steps that can help you create the best and most accurate plumbing estimate.
How to Estimate a Plumbing Job
1. See if the project is a good match for your experience.
Before getting started, ask: Will this project be a good fit for your business? If your crew isn't already experienced in this type of project, it may end up running over significantly in terms of time and waste as each new facet of the job takes longer and requires more material to complete successfully. If your crew isn't familiar with the project's requirements and can't complete it without causing damage to themselves, your equipment or the materials, it may be better to pass it by.
2. Calculate your overhead costs.
Every business has a certain amount of overhead, no matter how much reduction is undertaken. Insurance for your vehicles and workers comp, the cost of back office staff such as a secretary or bookkeeper, rent or mortgage payment for your shop, training, taxes and similar expenses all tie into your overhead costs that you'll have to pay whether you have an active job or not.
3. Examine the project specifications.
Take a solid look at the specification for the project, and take the time to write down any issues that may require further research. If there are new fixtures you haven't worked with, new technologies or unique installation issues, it's far better to know about them ahead of time and budget for any additional costs that may be involved. Is it a retrofit on a slab that will require extensive work under the slab to complete? Make sure you include those costs in your proposal.
4. Research any special project details.
Once you've located any specialty fixtures, take the time to research them. Are there automatic faucets that will require calibration? What about a graywater system for a LEED-certified construction? What about a different slope for drain lines for very low-flow toilets? Is there an oddball water supply for an appliance that will require additional fittings to make it work? Make sure you can get the needed items and know price, labor and tools needed to install those specialty items.
If the plans have been sectioned, you'll want to ensure that you have all the details you need to bid everything on the job. As an example, if the sprinkler system is on one plan for safety and security systems or PEX radiant heating under environmental, you could miss them if you're only looking at the general plumbing plan dealing with toilets, sinks and drains. If you're not sure whether everything is on a sectioned plan, take a few minutes to look over the master plan to ensure you're not missing anything.
Save time and increase the accuracy of your estimates.
Tap into the power of combined 2D and 3D takeoff and estimating to save time and improve accuracy.
5. Conduct a takeoff.
Once you know everything that's needed, you'll want to conduct a takeoff. Use a format that works best for that job and be careful to list every time you find on the plans. Once you're done, go back over them to ensure you haven't missed anything, or even better, have someone else give it a once-over for anything you may have missed.
6. Calculate your labor costs.
Figure out what your labor costs will be, including whether you're paying union or non-union wages and costs. This is where your notes of specialty installation techniques from above will come into play. How long will it take to finish the installation? Are you working more than four floors above grade and need to add a labor escalation rate for travel time? Take these issues into account when working through the process.
7. Double-check your work.
Once you've finished calculating, make sure you go back over your figures for accuracy. Have all your suppliers gotten back to you with prices? Are there issues with your takeoffs or labor estimates? Take a mental trip through the plans to check whether anything has been missed. One benefit of some estimating software is an automatic comparison to industry averages.
If you're having to do anything with financials, such as carrying a foreman's cost, money for the project manager or a labor superintendent, make sure you're accounting for those costs in your proposal. Don't forget to add in some profit — not only does this help your business make money, but it helps prepare for harder times.
8. Compile and submit all your paperwork.
Put your paperwork together, including a letter covering everything included in the job. If common tasks are being separated out on your proposal, you need to list them properly so the client doesn't assume they were included. Take some time to look over the spelling and grammar as it shows professionalism.
9. Don't forget to follow up.
Once you've submitted your estimate, follow up on it. Attend public bidding sessions when possible to directly address any concerns brought up. This helps present you in a favorable light as the client will trust you to quickly address any issues they contact you with on the job site once it's underway.
Written by
Chris Lee
14 articles
Chris is currently Director, Solutions Engineering at Procore. In 2015 he co-founded Esticom, a cloud-based takeoff and estimating application acquired by Procore in 2020. In a past life, he owned and operated a low voltage contracting firm based in Austin, Texas.
View profile
Win More Work
Get discovered for relevant work on the Procore Construction Network.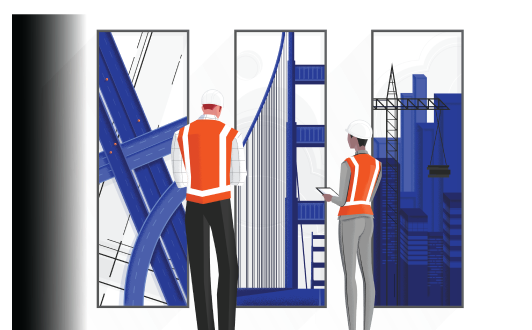 Explore more helpful resources