—  4 min read
What Is a Construction Material Takeoff?
Last Updated Nov 15, 2023
In construction, a takeoff is the process that contractors use to figure out the exact quantity of materials needed for a specific project. Also known as a material takeoff or a quantity takeoff, a construction takeoff is an important step in producing an accurate estimate for a project's cost.
A takeoff can be done by hand or using software, but it's critical to get an accurate count of materials before submitting a bid — or you could be stuck overpaying for materials and cutting into your profit.
Keep reading for more details about how to perform a construction takeoff — and best practices for the most accurate results.
How to perform a takeoff
The ultimate goal of a material takeoff is to create a detailed list of the exact quantities of materials required for a project. The name takeoff comes from the process of counting by hand — a contractor would "take off" items one-by-one from a construction drawing and record them in a list.
Whether you perform a takeoff by hand or using software, the basic process is the same:
Consult the construction documents. By referencing the blueprints and specifications, contractors can see which type of materials the owner has requested.

Itemize the necessary materials. Contractors will make a list of all of the items required for the project—or the materials needed for their specific trade. 

Count or calculate quantities. Finally, contractors will systematically work through the drawings and take off each item from the drawings as they add it to their list of quantities. 
Essentially, whoever performs a construction takeoff ensures that any item required to complete the building is listed and quantified. For example, an electrician would determine materials requirements for conduit, wiring, receptacles, switches, and more.
While the process itself is straightforward, one complicated aspect is that contractors need to record various materials in different ways.
For example, material takeoffs can be quantified by:
Count: Individual items like standard wall studs, light fixtures, outlets, air handlers, windows, doors, and other similar items are simply counted.

Area: Flooring, drywall, sheathing, roofing, and similar items are calculated by square foot.

Volume: Concrete, sand, gravel, paint, and similar items are calculated by cubic foot or cubic yard.

Length: Lumber, conduit, wire, ductwork, and similar items are typically listed by linear foot or linear yard.
Each trade will have specific materials and items that are important to quantify while performing the takeoff. An accurate takeoff will help contractors and subcontractors create a better estimate and bid properly for projects.
Win More Work
Quickly build accurate estimates to improve your bid-to-hit ratio in less time.
Construction material takeoff vs. estimate
When people refer to takeoff, they're usually talking specifically about coming up with a quantity of materials required for a project—that's why this process is frequently called a "quantity takeoff" or a "material takeoff." On the other hand, a construction estimate uses the quantities from the takeoff as well as current material prices to determine the total cost for the required materials.
Some people use the word takeoff to mean the entire process of building an estimate, but generally you can think of this as two separate processes:
First, estimators perform a material takeoff to get an accurate list of the exact items and quantities needed for a project.

Second, estimators build an estimate by determining current materials pricing as well as calculating other costs, like labor, equipment, or travel. 
While these two processes are closely related, ultimately the most important goal of a takeoff is simply to ensure an accurate count of materials.
That said, the takeoff process has become more closely tied to the estimating process due to the widespread use of takeoff software.
Construction takeoff software
Software has streamlined many aspects of the construction industry, and takeoffs are no exception. Using estimating software with automated takeoff tools can help improve speed and accuracy. Essentially, this software enables contractors to load construction drawings and use tools to measure, count, and itemize the required materials.
While the takeoff isn't the most glorious part of a construction project, it's easily one of the most important. Contractors that base their estimates on inaccurate takeoffs will have a reputation for materials and timeline overruns. Those that take the time to create the best possible construction takeoff will find they finish on time, within budget, and with healthy profit margins.
By streamlining your takeoff process with construction estimating software, accurate measurements and values, a checklist, and up-to-date plans, you'll be able to create spot-on takeoffs for your projects.
Written by
Tom Scalisi
57 articles
Tom Scalisi is a writer with over 15 years of experience in the trades. He is passionate about educating contractors and specialty contractors about the best practices in the industry. He has seen first-hand how education, communication, and preparation help construction professionals overcome challenges to build a strong career and thriving business in the industry.
View profile
Win More Work
Get discovered for relevant work on the Procore Construction Network.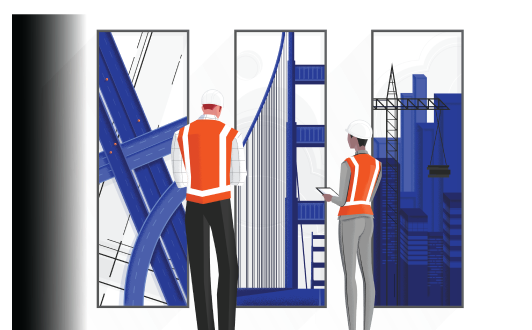 Explore more helpful resources