—  7 min read
How to Estimate Painting Jobs: Tips & Special Considerations
Last Updated Oct 25, 2023
When estimating a project, do you know how much to charge per square foot? What other considerations do you need to take into account? What should you charge for materials? What issues will impact your profitability on the project? These are common questions in many trades — and there are even more specific considerations to take into account when estimating a painting job. Fortunately, we've provided you with the information and insights you need to accurately estimate your painting projects in a way that will help ensure you're not finishing up in the red.
Considerations to Make When Estimating a Paint Job
Calculating Cost of Labor and Materials
One of the first things most painters take into consideration when bidding on a job is how much to charge for painting per square foot.
This figure can be calculated based on the coverage of the paint you're planning to use, the time it will take to paint and the time and labor involved in preparation and cleanup on the job site, but there are many other factors that affect both what to charge for a job as well as the job's possible profitability.
Are you using a paint that allows you to use one coat, making up labor costs? Do you need paint that requires multiple coats, specific timing, a particular curing environment or other factors? Look at the paint you're going to use and make sure any specific issues are addressed. Additionally, masking, draping furniture, laying rosin paper, removing drips and removing all the materials will all impact your final bid and overall profitability.
Type of Paint Being Used
Consider the type of paint requested. If you're spraying on a simple interior latex, it's going to go down and dry much faster than a brushed-on oil-based enamel. The paint type will also make a strong impact on the overall price of materials, as a high-quality paint may cost significantly more than a cheap paint intended for short-term use. If you're pushing clients towards a different type of paint than they're interested in, plan on spending some time explaining why the option you're pushing is the better one.
Additionally: What color is currently on the wall? If you're painting something that isn't a brand new space, this can have a large effect. If it's a dark or bright color that contrasts strongly with what the customer wants for this project, you'll need to consider that you'll probably need at least a couple of layers of primer to lighten and color-correct the surface before the new paint is applied. If the client is insisting that you simply paint over the existing color with no primer, suggest laying down a sample coat in one area so that they can see the difference between the actual application on the existing wall and the paint chip from the store.
Indoor paint: Indoor painting is often very straightforward. You don't need to worry about what the weather is doing. However, you may need to do a lot of work to mask off parts of the interior finish and protect the flooring and furnishings in the home if they can't be otherwise removed during the painting time. If the owner has tough time constraints and needs an oil-based enamel, for example, scheduling will need to be very carefully considered. Ventilation also needs to be taken into account when working indoors.
Outdoor paint: Painting projects can involve less work in terms of drop cloths and careful masking of other surfaces, weather is a much bigger consideration. If the owner needs the project completed within a specific period of time and there are few dry or temperate spells, you may need to use a different paint to meet those needs, which will almost certainly impact your profitability if it isn't included in the initial bid.
Lead paint: Working with lead paint can be a pain, especially if remediation is required as part of the project. Be sure to include the cost of respirators, testing, sealing and disposal in your initial bid or get an add order for the project if lead paint is discovered once you've started work.
Special Paint Circumstances
There are many other circumstances specific to the painting trade that can affect estimating.
Pre-painting finishing work: Does the homeowner want you to just scrape off the popcorn ceiling and paint? Some education may be required to make them understand that a skim coat may be required to get a smooth finish, along with a layer or two of primer to seal the work.
Victorian and fine detail work: Victorians are beautiful homes, but the high level of detail painting on the exterior takes a lot of time. If you're not comfortable bidding detail work on a Victorian, find out if you can handle the bulk of the painting and subcontract to someone with experience in that type of detail.
Extra masking for busy surfaces: When you're looking at an 8x8 wall that has two vents, half a dozen outlets, two electrical panels and a lot of trim, it's going to be a pain to mask. Make sure you include that extra time and materials in your bid.
Specialty finishes: Sponging, rag rolling, faux finishes, glazes: Though these finishes can look beautiful, they take extra time, labor and materials to pull off well. If the owner wants a finish like this, make sure they understand why your bid is higher for the additional work in the process.
Sky-high application: When you're bidding a two-story with high ceilings or a three-story home, you may need to take ladder time, rental platforms, and similar issues into consideration. Don't forget that your crew will spend more time going up and down than in a typical job as well.
Save time and increase the accuracy of your estimates.
Tap into the power of combined 2D and 3D takeoff and estimating to save time and improve accuracy.
Streamlining estimation with software
By knowing and considering all the details of your next painting project, you can provide the owner with an estimate that accounts for all your costs without risking taking a loss on the project. But with all this to take into consideration, you could end up spending a lot of time in the office working on bids. When you spend a lot of time in front of the computer, you raise your overhead and cut your profits. How do you keep your estimates accurate without spending a lot of extra time in the office? When you use a good painting estimating software package, it provides you with the tools you need from takeoff and estimate to final billing and follow-up with customers.
When you use modern estimating software, you don't have to flip between screens to do your takeoff, because it's all on one screen and can be automatically imported to your estimate using nationally recognized cost databases. Instead of working up and marking each aspect of the job, then transferring it to Excel, checking whether the price is still accurate, moving it into your estimating form, and finally printing out or exporting your estimate to deliver to the customer, good estimating software automates most of this process. This can save you significant time and effort on each project and help reduce your overhead.
Written by
Chris Lee
14 articles
Chris is currently Director, Solutions Engineering at Procore. In 2015 he co-founded Esticom, a cloud-based takeoff and estimating application acquired by Procore in 2020. In a past life, he owned and operated a low voltage contracting firm based in Austin, Texas.
View profile
Win More Work
Get discovered for relevant work on the Procore Construction Network.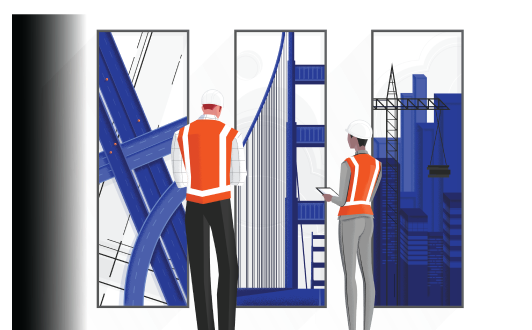 Explore more helpful resources