—  4 min read
Utah Contractor Licensing Guide
Last Updated Aug 23, 2023
According to the Utah Construction Trades Licensing Act, nearly every construction-related business requires a license to operate. Fortunately, the process for obtaining a license is fairly straightforward: choose the correct license, complete a course, register your business, pass an examination, and fill out an application.
While this may seem like a lot at first, we've got all of the details so you don't miss a step in the Utah contractor licensing process. If you're getting your construction business started in Utah, read on for everything you need to know.
How to get a Utah contractor license
There are many license types available to contractors in Utah, and they all go through the Division of Occupational and Professional Licensing (DOPL).
General contractors
There are seven categories a general contractor license can fall into, including:
B100 - General Contractor

R100 - Residential/Small Commercial Contractor

E100 - General Engineering Contractor

P200 - General Plumbing Contractor

P201 - Residential Plumbing Contractor

E200 - General Electrical Contractor

E201 - Residential Electrical Contractor
To apply for any of these general contractor licenses, you must meet the following requirements:
Carry a

general liability insurance

certificate with coverage of $100,000 for each incident and $300,000 in total, with DOPL listed as the certificate holder.

Obtain a Federal EIN from the

IRS

Possess two years of experience in the construction industry. This means accumulating 4,000 hours of paid work experience at any time in your life in the industry. 

Pass a two-part examination consisting of Utah Business and Law as well as industry-specific questions (

view the exam handbook for more info

) — OR

possess one year of licensed experience in another state; OR be a qualifier on a Utah Contractor License prior to May 9, 2017 (Note: The exam is offered in both English and Spanish).

Plumbing and electrical contractors must have a Master-level license holder on staff as well. 
Once you have all of those requirements in the bag, you'll be able to fill out this application and send it to DOPL for review.
Specialty contractors
Specialty contractors have similar hurdles to jump through on their way to licensing in Utah. And there are even more license types available for these contractors:
S202 - Solar Photovoltaic Contractor

S220 - Carpentry & Flooring Contractor

S230 - Masonry, Siding, Stucco, Glass, and Rain Gutter Contractor

S260 - Asphalt & Concrete Contractor

S270 - Drywall, Paint, and Plastering Contractor

S280 - Roofing Contractor

S310 - Foundation, Excavation, and Demolition Contractor

S330 - Landscape & Recreation Contractor

S350 - HVAC Contractor

S354 - Radon Mitigation

S370 - Fire Suppression Systems Contractor

S410 - Boiler, Pipeline, Waste Water, and Water Conditioner Contractor

S440 - Sign Installation Contractor

S510 - Elevator Contractor

S700 - Limited Scope Contractor
The only significant change in the process from the general contractor requirements listed above is that the pre-licensure course is only 25 hours. In fact, even the application is the same.
Learn the rules in nearby states
Penalties for unlicensed contracting
According to Utah Code 58-55-501 et seq., being caught contracting without a license is punishable with a fine of up to $1,000. Second offenses can cost as much as $2,000. Any further issues can cost you as much as $2,000 per day spent contracting without a license.
Utah's mechanics lien law doesn't explicitly require contractors to carry a license as a condition to file a lien if payment doesn't come through on a project. With that said, it's never a good idea to contract for work that requires a license if you don't hold one.
Consider this: Even though the law doesn't prevent you from filing a lien, you might have to foreclose on it. How fondly will the court look upon your case if you're working without a license even though the state requires one? The best advice is to carry any license the state requires before you start work on a project.
Written by
Tom Scalisi
57 articles
Tom Scalisi is a writer with over 15 years of experience in the trades. He is passionate about educating contractors and specialty contractors about the best practices in the industry. He has seen first-hand how education, communication, and preparation help construction professionals overcome challenges to build a strong career and thriving business in the industry.
View profile
Win More Work
Get discovered for relevant work on the Procore Construction Network.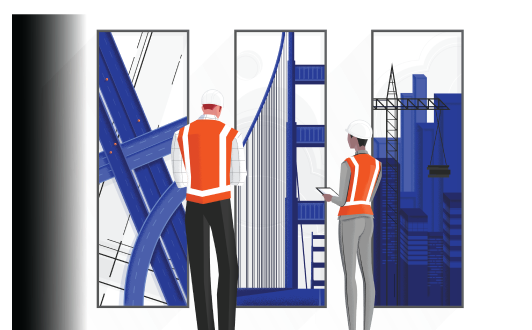 Explore more helpful resources