—  6 min read
Nebraska Contractor Licensing Guide
Last Updated Nov 16, 2023
Nebraska contractor licensing requirements are a bit different than most other states. Instead of requiring each contractor to hold a state-issued license, it requires most to pursue licenses with individual counties. The only requirement that most contractors must meet at the state level is registration, and we'll show you exactly how to take care of that.
There are some exceptions to the licensing and registration requirements, as well. Electrical contractors must pursue state-level licensing, while contractors, specialty contractors, and handyman businesses earning less than $5,000 each year aren't required to register. Also, contractors working in counties with populations of less than 100,000 aren't required to pursue licensing.
If you're getting your construction business started in Nebraska, find out if you need a license, information about how to get one — and why it's important.
How to get a contractor's license in Nebraska
As mentioned, almost all contractors in Nebraska need to register with the state. Some contractors or specialty contractors might have to register and carry county or state-issued licenses.
State registration requirements
Nebraska requires almost all contractors to register their businesses with the Nebraska Department of Labor. Contractors must head to the department's website and create a log-in to register.
The Department of Labor offers this User Guide (found on the right side of the page) to streamline the registration process and remove the guesswork. Equipped with a log-in, contractors and specialty contractors can continue through the registration portal with these steps:
Supply identifying information for the person completing the application

Provide business information, including:

Entity type

Federal ID number

Social security number

DBA or corporation information

Detail the services the business performs

Provide Employee information

List names and addresses of officers, members, and subcontractors

Make the required payment, which is $40
Contractors with more than one business will have the opportunity to register all of them with the Department of Labor, as well. The portal also allows contractors to upload any required documentation directly into the database.
Make it easier to manage construction.
Electrical contractor licensing
Beyond registration, electrical contractors also need to carry state-issued licenses. Licensing falls under the control of the Nebraska State Electrical Division.
The Nebraska State Electrical Division requires contractors to fill out this application. Qualifications for licensing are:
Graduate from a four-year electrical course in an accredited college or university, and at least one year of experience, acceptable to the board, as a licensed journeyman electrician, or

Have at least five years of experience, acceptable to the board, in planning, laying out, supervising, and installing wiring apparatus or equipment for electrical light, heat, and power
Since journeyman electricians have to take an exam for their licenses, Nebraska doesn't require electrical contractors to take and pass an additional exam. The application fee for odd-numbered years is $250, and the fee for even-numbered years is $125.
Getting a Nebraska contractor license by county
Some contractors need to pursue licensing with the individual counties in which they work. And, since each county has its own requirements, contractors and subs working in several counties might need to carry several licenses — one for each county.
Douglas County
Contractors working in Douglas County, which go through the City of Omaha Planning Department, need to carry county-issued licenses. There are several types of building contractor licenses, each with its own requirements and permissions.
Class A contractors can work on all structures up to and including high-rise buildings

Class B contractors can work on all structures up to four stories in height

Class C contractors can build homes and duplexes

Class D contractors can remodel residential structures

Class E contractors can install roofs, siding, windows, and decks
Class A and B contractors need to carry up to $1,000,000 in general liability policies. Class C contractors must carry $500,000 general liability policies. Class D and E must carry $300,000 general liability policies. All contractors must secure bonds valued at $10,000.
Beyond building contractors, there are requirements for electrical, plumbing, and mechanical contractors:
Electrical contractors must simply register with the county, as licensing is handled by the state

Journeyman and master plumbers must take and pass an exam with the county, as well as carry a $1,000,000 general liability policy, as well as a bond valued at $10,000

There are several types of mechanical contractors, including master and journeyman steamfitter, oil burner installers, oil tank installers, and LP gas tank installers. Many mechanical contractors must carry $300,000 general liability policies and secure $5,000 or $10,000 bonds.
Lancaster County
Contractors working in Lancaster County will have to pursue licensing through the City of Lincoln Department of Building and Safety.
The city requires several contractors to register, including:
Master electrical contractors

Master plumbing contractors

HVAC contractors
Insurance requirements vary from $500,000 to $2,000,000 and bonds vary from $5,000 to $25,000, both depending on the contractor type.
Sarpy County
Contractors and subs working in Sarpy County will pursue registration through the City of Lavista Building Department.
Building contractors and subs can use this Occupation License Application for Construction and Tradesman. Requirements include a $75 fee and proof of $1,000,000 in general liability and $500,00 bodily injury insurance.
Mechanical and plumbing contractors will fill out this Professional License Application. Requirements include a $15 fee, proof of $1,000,00 general liability and $500,00 bodily injury insurance, and a surety bond of $5,000.
Stay Ahead & Leave Risk Behind
Manage, baseline, and improve your quality and safety program from your desktop and mobile devices.
Penalties for unlicensed contracting in Nebraska
Nebraska's contractor licensing requirements are a bit unique, but the state takes it seriously. Contractors and subs who fail to register but perform contracting work within the state are subject to $500 penalties. If the contractor contests the citation, they'll be given 60 days to register, at which point the state will waive the fee.
Individual municipalities and counties also set their own fines and penalties for unlicensed contracting. Unlicensed contractors and subs can expect to pay additional fines and fees for not meeting those local requirements, as well.
Nebraska's mechanics lien laws do not explicitly require contractors to carry a license or register to file a mechanics lien. But consider this: You're working on a project while unlicensed, and the project owner decides not to pay you. You're able to file a lien, but the project owner still refuses to pay. Should you have to foreclose upon the lien in court, the court might not look at your unlicensed status fondly. For that reason alone, it can be critical to carry a license.
Written by
Tom Scalisi
57 articles
Tom Scalisi is a writer with over 15 years of experience in the trades. He is passionate about educating contractors and specialty contractors about the best practices in the industry. He has seen first-hand how education, communication, and preparation help construction professionals overcome challenges to build a strong career and thriving business in the industry.
View profile
Win More Work
Get discovered for relevant work on the Procore Construction Network.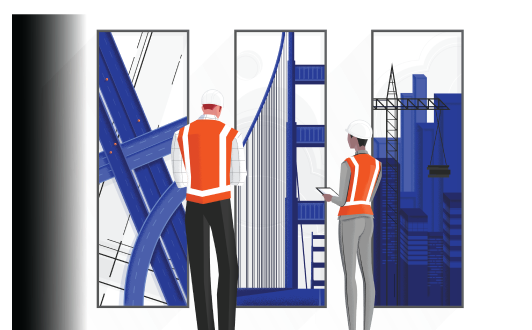 Explore more helpful resources