—  5 min read
How To Get a Maryland Contractor's License
Last Updated Nov 16, 2023
Maryland requires that home improvement contractors obtain a license before taking on projects. The state includes a broad range of contractors in this definition, including common trades like plumbing and electrical work.
All state licenses are governed by the Maryland Home Improvement Commission (MHIC), a division of the state's Department of Labor.
Keep reading for all the details on how to get a Maryland contractor's license.
Maryland contractor license application process
Maryland licensing has many steps you'll have to go through before you can obtain your license. Whether you're a home builder, GC, or subcontractor, it's important to understand what's required.
Registering a contracting business in Maryland
All businesses need to register before they can operate in the state of Maryland. This includes everything from large GCs to the smallest subcontractor.
Contractors will have to fill out this online paperwork with the Maryland Department of Assessments and Taxation before they can operate legally within the state. They'll also have to:
Obtain a federal tax ID number from the IRS

Apply for Maryland Tax Accounts and Insurance

Obtain the trade license

Purchase business insurance
Once your business is registered, you'll proceed with obtaining a license.
Home improvement contractor licensing
Contracting businesses that plan to work on residential buildings will have to obtain a license from the Home Improvement Commission, which is a subdivision of the Maryland Department of Labor, Licensing, and Regulation. This includes contractors entering into a contract directly with the homeowner and subcontractors not dealing with the homeowner directly.
Maryland Home Improvement Law considers "home improvement" as the addition to or alteration, conversion, improvement, modernization, remodeling, repair, or replacement of a building or part of a building designed for use as a residence or dwelling, or a structure or land adjacent to that building.
These parameters are very broad — and they include obvious trades like carpentry, painting, landscaping, and masonry. But, they also include obscure work like installing built-in closet organizers, caulking, and even sod installation.
For a long list of trades (that the state itself claims is not exhaustive), click here.
Before a contractor can apply for a home improvement license, they'll have to pass the licensing exam given by PSI, which costs $63. To apply for a Home Improvement Contractors license, contractors will use this application. Applicants will have to complete the following steps:
Name the business (contractors should already do this when they register with the state)

Prove financial solvency or produce a surety bond

Provide real estate assessments, bank statements, and a credit report

Hold a certificate of

liability insurance

valued at $50,000 or more with the Maryland Home Improvement Commission as the Certificate Holder

Provide records of any felony convictions, drug offenses, and all misdemeanors committed after January 1, 1991
Mail your application package with a photo and check or money order made payable to the MHIC for $370 to:
Maryland Home Improvement Commission
PO Box 17409
Baltimore, Maryland 21297-1409
Make it easier to manage construction.
Electrical contractor licensing
To operate an electrical contracting business, Maryland requires contractors to hold a master's electrical license. Those contractors must seek licensing through the state's Board of Master Electricians.
To qualify for a master's electrician license, the applicant must have seven years of experience in electrical work on all types of electrical equipment. To qualify, a master electrician or similarly qualified employee of a governmental unit (like an inspector) must have supervised those seven years. Applicants can substitute up to three years if they complete a formal course of study or professional training in electrical installation.
To apply, would-be contractors will need to take and pass an exam with PSI.
Plumbing contractor licensing
Maryland plumbing licensing falls directly under the Department of Labor, Licensing, and Regulation. The state requires plumbing contractors to hold a journeyman or master plumbers license to take plumbing contracts.
To qualify for a journey-level license, the applicant must have held an apprentice license for at least four years and completed 7,500 hours of training under a master plumber. They'll also have to take a 32-hour course in backflow prevention and pass a written exam.
Master electrician applicants must have held a journey-level license for at least two years and completed at least 3,750 hours of training under the direction of a licensed master plumber. They'll also have to pass a written examination.
Plumbing licensing applicants can fill out this application.
Commercial contractors
Some local jurisdictions have different requirements for sub-trades working in commercial settings. Most often, would-be contractors can find this information by contacting the clerk's office in each county in which they plan to perform work.
Penalties for unlicensed contracting in Maryland
Maryland takes a pretty hard line on unlicensed contracting. Contractors working without a license can be found guilty of a misdemeanor in Maryland. The first offense is punishable by a fine of up to $1,000 and 30 days in jail. Subsequent offenses bump those consequences up to $5,000 maximum and up to two years in jail.
Those are some of the steepest terms of any state against unlicensed contracting, so you can bet Maryland will enforce the rules when it has to.
Written by
Tom Scalisi
57 articles
Tom Scalisi is a writer with over 15 years of experience in the trades. He is passionate about educating contractors and specialty contractors about the best practices in the industry. He has seen first-hand how education, communication, and preparation help construction professionals overcome challenges to build a strong career and thriving business in the industry.
View profile
Win More Work
Get discovered for relevant work on the Procore Construction Network.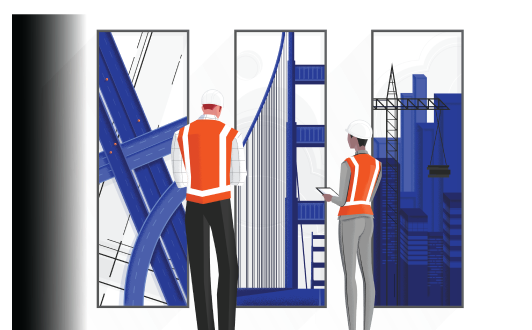 Explore more helpful resources