—  5 min read
How to Perform HVAC Estimates — and How They Differ From Other Trades
Last Updated Oct 12, 2023
Knowing how to effectively estimate an HVAC job — and how that estimating process differs from other trades — can be vital to remaining profitable. But what do you need to take into account when performing an estimate on an HVAC system? Here are a few things to keep in mind during the process.
How to Perform an HVAC Estimate: A Quick Rundown
Take a look at the plans: Once you've been contacted or discovered a new project to estimate, how does the process go? You'll need to start by taking a good, hard look at the plans.

Determine whether you have the skills and resources needed to pull off the project: If your bread and butter jobs are residential installs, taking on a 20-story office building with your crew of three may be more ambitious than is practical.

Correlate the job plans and the HVAC system: After you've determined that the project is a good fit for your business, you'll want to make sure you understand the plans and how the HVAC system will come together. At this point, you'll

start a takeoff

, which will record every product and supply you need to get the job done.

Mark up the plans: Go through and mark up the plans, either on paper or

digitally

, making sure to double-check your numbers for a solid total.

Consider labor costs: Does the project require specialized knowledge and higher pay? Make sure to calculate these costs in your labor estimate.

Present the result to the client: Once you've completed the calculations, you'll need to present the information to the prospective client. Having a neat presentation that doesn't look like it came from the same accounting software everyone uses maintains your professional appearance.
Save time and increase the accuracy of your estimates.
Tap into the power of combined 2D and 3D takeoff and estimating to save time and improve accuracy.
Considerations Special to HVAC Estimation
So now that you know how to perform an estimate, you just need to make a few calculations and you're done, right? Not necessarily. There are a number of aspects that should be taken into account when estimating a new or replacement system.
HVAC estimating takeoffs
There are many things an HVAC estimator needs to consider about what their team may need to get a job done.
What about the layout itself? Are there some areas that are simply awkward because of poor planning or structural requirements? Make sure that you add a bit more of a cost margin for these areas, in case they take longer or require specialty work that you hadn't initially considered. Are the ducts, fittings and electrical supply standard items, or will you need to order in or fabricate some areas?
Though most new construction projects will use standardized sizes to ensure ease of installation and lower costs, retrofit projects — especially of historic buildings where retaining specific historic appearances is a requirement — may require parts that will adapt into older existing ductwork, custom fabrication work or similar concerns that can rapidly increase your costs and reduce your profits.
After you've determined exactly what is needed for the project, you'll want to take a quick look at any specific labor concerns. Does the project require specialized knowledge and higher pay? Is it a union job that demands additional personnel or union pay scales? Is it located in a high-rise structure, where you'll have additional costs to transport your crew, tools and materials as the structure rises? Make sure to include these costs in your estimate.
Insulation & efficiency
If the project is in an older structure, you'll need to consider the amount of insulation in the structure, the type of windows and doors in place and the quality of the electrical system.
Older homes were often minimally insulated, with single-pane windows that can let in drafts, so basing an HVAC system strictly on square footage means the system may not be able to keep up with demand. The team will either need to upgrade the HVAC system's capacity or — which may be more cost-effective for the customer in the long run — recommend changing out old windows and doors while adding insulation to the walls, floors and ceilings. Making these upgrades may also impact the next concern — electrical supply.
Available electricity
Another area to consider in older structures is the available electricity. Though many appliances and fixtures have become more energy efficient over the past couple decades, the amount of electrical devices used in the home has increased significantly since some older structures were built. When your team is working on an older home, they may still occasionally find a 60-amp or 100-amp service panel. Many codes require a minimum of a 100-amp service panel, but a 200-amp service panel is becoming the norm for many homes. If a structure has a smaller panel, it may not be able to support the additional load created by the new HVAC system, requiring updates to the electrical system at the same time.
Past HVAC systems used
What kind of heating or HVAC system was used in the past? Though forced air heating was quite common, some older homes don't have ductwork in place. Fortunately, newer mini-split systems provide better versatility with a much less invasive installation process. If the homeowner is considering radiant heating, you'll need to determine whether it will cause problems with the existing flooring, which may not be designed to be exposed to regular heat.
Written by
Chris Lee
14 articles
Chris is currently Director, Solutions Engineering at Procore. In 2015 he co-founded Esticom, a cloud-based takeoff and estimating application acquired by Procore in 2020. In a past life, he owned and operated a low voltage contracting firm based in Austin, Texas.
View profile
Win More Work
Get discovered for relevant work on the Procore Construction Network.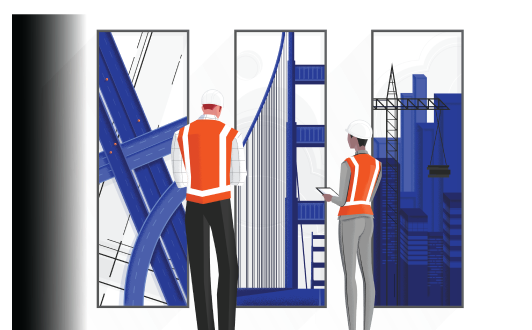 Explore more helpful resources