—  4 min read
General Liability vs. Professional Liability Insurance
Last Updated Aug 23, 2023
Liability insurance protects your business against third-party claims for damages caused by you and your employees — but not all claims are created equally. General liability protects contractors from third-party claims of damages or injuries as a result of their business activities, while professional liability protects contractors and designers from liability claims due to mistakes in their design. Let's take a closer look at general and professional liability insurance, and how each type of policy works.
General liability insurance
General liability insurance protects businesses from claims of property damage or injury caused by their workers or incurred on their property. This coverage protects a contractor from legal fees if a customer files a lawsuit, and can cover medical expenses or legal fees for defense against allegations of slander or libel.
In many states, general liability insurance is required for contractors to receive a license. However, even if it's not required, general liability insurance can provide valuable protection against claims and lawsuits that can bankrupt a construction business.
The cost of a general liability insurance policy depends on several business factors, including the trade or specialty, years of experience, and the business location. Contractors work in a risky industry, so their premiums may be higher than companies in other industries. Premiums vary by insurer -- an experienced broker can often help contractors get a better rate than they are able to secure on their own.
Professional liability insurance
Professional liability insurance, also called errors and omissions (E&O), helps cover a contractor or design firm if they make a mistake in their professional services. For example, if an engineer makes an error in designing a wall, and the wall collapses, this coverage may help pay for the legal defense of the claim.
Most construction firms don't need to carry professional liability insurance because they are basing their work on designs by other parties -- like architecture firms -- who take professional responsibility for them. However, if a contractor has an internal design division, the company should consider professional liability coverage. This coverage may also be required in certain contracts, either by request of the owner or lender.
The cost of E&O insurance can vary widely depending on a variety of factors, including the amount of coverage required, location, trade or specialty, and claim history. When an underwriter is looking at coverage limits and costs, a contracting company's financials typically dictate the policy cost.
The cost of a professional liability policy is typically based on revenue, though employee headcount may come into consideration in some cases. A policy underwriter will generally look at a contractor's past and expected revenue, as well as the types of contracts a business usually signs.
Construction Insurance Simplified
Get better terms.
Which liability coverage should you purchase?
It's important to discuss your insurance needs with a licensed insurance professional who is familiar with the construction industry. They can help determine which coverages are best suited for your business, and make recommendations for policies that fill gaps and protect your company from loss.
Most contractors are required to hold a minimum amount of general liability insurance coverage to get and maintain their contractor license. Professional liability insurance, however, is generally recommended for architecture and engineering firms, as well as contractors who provide in-house design services.
Businesses that provide both contracting and design services, like design-build construction firms, should consider holding both general liability and professional liability insurance. Liability insurance coverage is often a cornerstone of a construction firm's insurance program, along with a variety of other types of insurance policies that work together to protect a company's employees, property — and bottom line.
Written by
Dawn Killough
33 articles
Dawn Killough is a writer with over 20 years of experience in construction, having worked as a staff accountant, green building advisor, project assistant, and contract administrator. She shares fundamental green building strategies and techniques in her book, Green Building Design 101. Dawn lives in Portland, Oregon.
View profile
Win More Work
Get discovered for relevant work on the Procore Construction Network.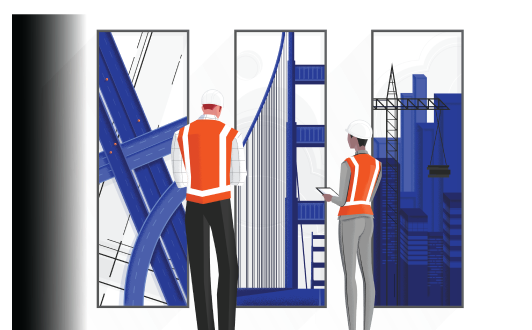 Explore more helpful resources