—  5 min read
7 Steps to Complete a Fire Suppression System Estimate
Last Updated Oct 12, 2023
With the increase in building automation, fire suppression systems are becoming more and more automated every day. However, the estimating process can be a time-consuming process that increases your overhead and keeps you out of the field. Depending on the project's specs, you could create a different estimate for the same project several different ways and get a different answer each time. Fortunately, there's an easier way to get through the process. Here are some steps to estimate a fire sprinkler system project quickly and simply.
How to Complete a Fire Suppression System Estimate
1. Consider the project.
The first thing to consider is the project itself. Beyond the materials themselves, is the project a good match for your experience? You'll have a hard time taking your small residential crew into a large commercial or industrial project if you don't have the experience to back up the project's demands. Take the time to look at how the materials must be installed. Are there aspects that will make it difficult to install? Will you need to fit your work between other contractors, potentially tying up your crew and keeping them from other projects? Will the structure make installation difficult?
2. Check the specs.
The next thing to check is whether the specs are complete. Are you missing any pages to the plans or any addendums that have come out since the initial plans were released? Are there any problems with the plans, such as firestopping material needing to be added or amended during the installation? What about pre-existing structural issues?
Especially on retrofits, it's important to make sure that the installation of the new fire suppression system doesn't leave the building out of compliance with codes. If the materials included in the project won't work because of structural issues or you know a product that may provide better performance, don't be afraid to talk to the engineer or architect to see if they'll accept the substitution. Take the time to carefully go over everything in the specs to make sure that everything that's needed is covered.
3. Begin takeoffs.
Now it's time to start on the takeoff process. You'll need to look at how much of each material you'll need and keep track of it through the process. This process used to be handled using paper plans, a paper worksheet and colored pencils or markers to modify the plans as the count goes forward. Many contractors still undertake this process using a spreadsheet and digital plans, but the frequent switching between screens and unprotected formulas are errors just waiting to happen.
Digital estimating software makes this process easier, as good software will keep the plans and the list on the same page. They also offer the opportunity to digitally mark up the plans without obscuring the underlying document, and good packages will include the ability to assign tasks to different team members, collaborate over particular issues without having to call everyone into the office and lets you add field notes to the plans themselves, making it easy to pass that information on to crews on the job site. You can also create your own custom assemblies, so you know that a particular items, such as a sprinkler head, will require a particular length of pipe and a tee to connect it to the rest of the system. Instead of entering each component, you can simply add the assembly with all the necessary components already included.
Save time and increase the accuracy of your estimates.
Tap into the power of combined 2D and 3D takeoff and estimating to save time and improve accuracy.
4. Consider additional labor costs.
One area to consider is labor costs. Because fire suppression equipment is typically installed up high, make sure that you account for time spent on getting up and down from the ceiling, the cost of a scissors lift or similar expense. Is it a retrofit that will require drilling through structural steel? Consider all the aspects your crew will have to work through when estimating your labor costs.
5. Check your work.
After you've gone over the paperwork time and again, it all begins to blur together, and that's when it's time to take a break. Step away for a few minutes, then come back and carefully check for mistakes or have someone else double-check your figures. Good estimating software includes the option of checking your work against similar projects around the country, giving you a basic check for your figures.
6. Assemble the paperwork.
Next, you'll want to put your paperwork together. For homeowners, this could be as simple as an estimate form, while larger commercial or industrial forms may include insurance waivers, bonds, extensive documentation or similar information. See if there's a checklist for the project, especially if they want the paperwork put together in a particular way before submitting it. Many companies will accept emailed estimates.
7. Don't Forget to Follow Up.
Of course, it's also important to follow up on the estimate. If it's close to another contractor's bid, you may not know unless you make a call or send an email. But that doesn't mean you need to take up all your time with it. Modern estimating software often includes analytics and communications modules that allow you to automate your estimate follow-up process, automatically sending emails to your prospects while you're otherwise occupied.
Written by
Chris Lee
14 articles
Chris is currently Director, Solutions Engineering at Procore. In 2015 he co-founded Esticom, a cloud-based takeoff and estimating application acquired by Procore in 2020. In a past life, he owned and operated a low voltage contracting firm based in Austin, Texas.
View profile
Win More Work
Get discovered for relevant work on the Procore Construction Network.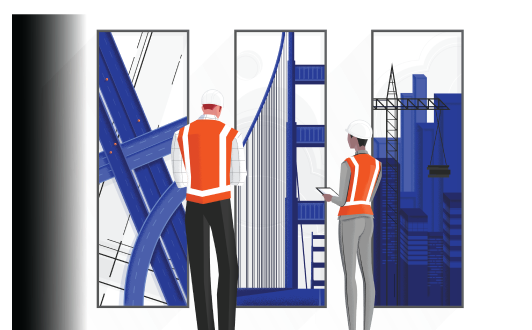 Explore more helpful resources