—  5 min read
Estimating Concrete Jobs: A Quick Guide for Contractors
Last Updated Oct 12, 2023
Working concrete is hard, and estimating concrete jobs can be even harder. However, it's a vital part of keeping a contracting business in the black. Here's a quick look at the best factors to consider when estimating concrete work — from considering project types to calculating overhead.
5 Tips for Successfully Estimating Concrete Jobs
1. Find the right type of project for your company.
Where are the bulk of your project leads coming from? When you have a decent marketing plan in place, you shouldn't have to spend a lot of time tracing down potential projects for your company. You'll still need to take a look at local industry resources, such as trade associations, talk to prospects who have contacted you through your marketing efforts or your networking, professional sites that list upcoming projects, and even the occasional trade show.
There are many programs, including concrete estimating software, that provides you with analytics to figure out what type of projects are most profitable for your company.
2. Stay within your specialty.
Are you a local-only contractor? A regional business specializing in commercial work? A multi-state concern that works only on LEED new construction houses? Whatever your main focus, you'll be more profitable by staying within that specialty. If you do need to take on work outside your specialty, make sure you include a good margin to cover additional labor or specialized training to pull it off. If a project is significantly out of your area of expertise, give it a pass so that you won't end up taking more than you can reasonably deal with.
3. Account for special circumstances on the project.
Once you've found a job and made sure it's a good fit, it's time to figure out what will be needed for the project. Does the job require specialty aspects, such as significantly higher levels of reinforcement, new techniques you're not familiar with, or specialty concrete such as staining, air-entraining, exposing aggregate, or adding chemicals to retard or hasten set times?
If it requires a longer set time or heat blankets in the winter to set, significantly higher than normal testing, or will use a specialty truck or equipment to get the concrete in place, you'll need to account for those prospective increases in materials, equipment, and labor before finishing your bid.
4. Use software to simplify the takeoff process.
Next, you'll need to work through the concrete takeoff. You could take a paper copy of the plans and mark it up while recording your anchors, rebar, mesh or custom forms you'll need to pull off the job on a list or in a computer document. You'll also need to calculate the amount of concrete needed and of what type. The problem with this situation is that it takes a lot of time. Even when you do the entire process on your computer, you'll often need to switch between screens or windows to make your count, which may cause you to miss part of your count during the process.
Dedicated takeoff software makes it much easier to complete a takeoff quickly and effectively. After you've listed all your materials needed, you'll need to get them priced so that you can calculate the materials total. You can do this by contacting your suppliers for a quote, but with the rapidly shifting cost of materials, this can become a serious burden on your time. Costing books can quickly lose their accuracy, and disc- or download-based pricing books require you to spend even more time updating them on a regular basis. If you miscalculate the materials, it can turn a profitable job into a financial nightmare for your business.
High-quality cloud-based estimating software sometimes includes a cost database built into the process that not only automatically calculates your material costs, it is also updated automatically by the developer. Once this is done, you'll need to calculate your labor. Make sure to consider how remote the site is, any additional incentives you'll need to offer your crew to get a fast-track job done in a timely manner and similar issues that can eat into your profitability.
Save time and increase the accuracy of your estimates.
Tap into the power of combined 2D and 3D takeoff and estimating to save time and improve accuracy.
5. Don't forget to include overhead
After you've come up with your materials and labor numbers, it's time to figure out your overhead and profit. Overhead consists of all your company's expenses — regardless of whether you get the job or not. Overhead expenses include the costs of running an office, administrative staff, marketing expenses, liability insurance, business licenses and other expenses not directly related to the project. You may want to determine what portion of your overhead to charge for a job based on how much the project will bring in as a percentage of your annual gross income. As an example, a $50,000 slab pour should cover 5% of your company's overhead if your overall annual income is $1,000,000.
With these figures calculated, you can quickly put together your bid package with any required documentation.
Written by
Chris Lee
14 articles
Chris is currently Director, Solutions Engineering at Procore. In 2015 he co-founded Esticom, a cloud-based takeoff and estimating application acquired by Procore in 2020. In a past life, he owned and operated a low voltage contracting firm based in Austin, Texas.
View profile
Win More Work
Get discovered for relevant work on the Procore Construction Network.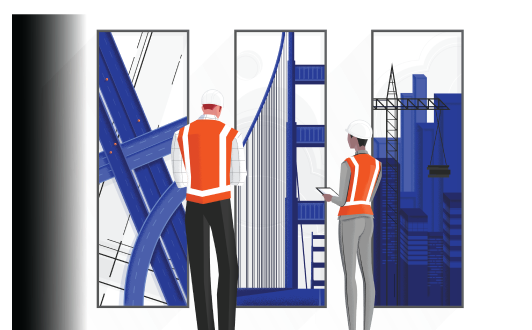 Explore more helpful resources