—  5 min read
Navigating Electrical Bids: 5 Tips for Successful Bidding
The bidding process for electrical contractors can be time-consuming and resource-intensive. Many electrical contractors receive an overwhelming number of bid requests from general contractors that they do not have a working relationship with yet. On one hand, this can be good — it can create an opportunity to expand your business network and win electrical projects you might not have known about otherwise.
But it can take weeks of hard work for an electrical estimator to determine the cost of a project and submit a bid to a general contractor. Because of this, you need to first consider how likely you are to win and successfully complete an electrical project before you dedicate the time to begin the estimating process and submit a bid price. Here are five tips for electrical contractors to consider before starting the estimating process to ensure each bid is going to be worth it for your business.
1. Consider the competition.
Before doing anything, ask: How many other electrical contractors am I bidding against? As a general rule of thumb, you want to avoid projects with five or more electrical contractors bidding on the electrical scope of work. As the number of electrical contractors increases, your chances of winning go down, while the risk of taking a bad project goes up significantly. You wouldn't want to be the low price out of 10 electrical contractors.
2. Examine your relationship and work history with the general contractor.
One best practice in this decision phase is to ask yourself "What kind of relationship do I already have with this general contractor?" If you have a great relationship and work history with them already, there's a higher likelihood of success winning and completing the electrical project successfully, meaning the bidding process is worth your time.
If the answer is that you have a nonexistent relationship with the general contractor, you may want to avoid spending time estimating the project and move on to your next bid invitation — or use this as an opportunity to develop the relationship knowing that it might take a few bids before you receive an award.
Once you go through the time-consuming bidding process, will the general contractor give you a fair shake or is he going to use your number as a check price to negotiate with another electrical contractor? Assuming you'll get a fair shake at the electrical project, has the general contractor requesting the bid already been awarded the construction project, or are they one of three general contractors bidding, meaning your competition just increased threefold? At a minimum, find out what other general contractors are bidding on the construction project and submit your number to them as well.
3. See if you can realistically handle the scope of work.
During the bidding process, it is important to focus on construction projects where you have experience and are confident you can handle the type of work. This will help you reduce the chances of making a mistake and ensure you can complete the electrical job when you are awarded the contract. Your reputation is on the line, meaning this could either lead to more business for you in the future when the project is completed successfully — or tarnish your brand if the project encounters setbacks or delays.
Also, consider this: while it can be tempting to jump into other verticals to expand your footprint, there's a learning curve that can be expensive for an electrical contractor. If you do decide to venture into new markets or other types of electrical projects, you should know that there is a time-to-value factor. In the beginning, your team will be ramping up and could be less productive — meaning higher job costs due to the increased project management and job management required to effectively manage the project, increased labor hours, material costs, and higher overhead costs due to lack of experience. In other words, you will be less profitable until you gain experience with the type of work.
4. Review the bid documents very carefully.
Before deciding to estimate an electrical project, always carefully review the bid documents. This includes Division 26 electrical drawings, specifications and any addendum that might have been released (which could depend on the electrical contractors' responsibilities as is generally outlined in the Division 1 specifications).
This could also include Division 27 Communication and 28 Life Safety. You'll also need to review the Division 1 General Requirements, which outline responsibilities and conditions such as payment procedures, allowances, substitutions, submittal requirements, and completion schedule. Pay close attention to any punitive language, especially as it relates to scheduling and conflict resolution due to errors and omissions. If the contract documents are incomplete, who will take responsibility for the mistake?
Assuming you win the project, ask yourself: Is the contract language something you can live with? You want to determine this before you begin the electrical estimating process and allocate too many resources.
5. Ensure you have time to bid the project accurately.
As a final step, ask yourself: "Do I realistically have time to build an accurate estimate of job costs and submit a bid for this project by the general contractor's due date?"
This includes having the resources to perform a quantity takeoff, determine labor cost, material cost, and round up quotes from suppliers and subcontractors that are required to complete the electrical project scope of work.
Hastily bidding a project on a tight deadline can lead to errors and omissions. In a lot of cases, you need to ask why you are receiving a bid request from a general contractor with such a short turnaround time. There's a good chance your number will be used as a check price to lower a competitor's number who'll receive the project if they comply even though you submitted the best bid option for the project.
Win More Work
Quickly build accurate estimates to improve your bid-to-hit ratio in less time.
Written by
Chris Lee
14 articles
Chris is currently Director, Solutions Engineering at Procore. In 2015 he co-founded Esticom, a cloud-based takeoff and estimating application acquired by Procore in 2020. In a past life, he owned and operated a low voltage contracting firm based in Austin, Texas.
View profile
Win More Work
Get discovered for relevant work on the Procore Construction Network.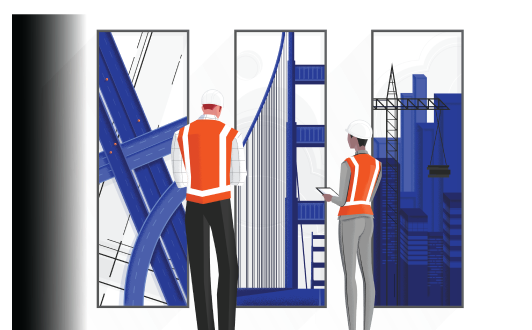 Explore more helpful resources