The Q4 release of Procore Analytics has plenty to get excited about. We've introduced 3 new report types designed to make planning, tracking, and managing project performance easier than ever.
Vendor Performance Report - New!
Want to know how your vendors are impacting project delivery? The Vendor Performance Reports give users an overview of commitment cost breakdowns, commitment change events, and vendor comparison data. Compare things like submittal or RFI response times between vendors while analyzing their overall impact on your project.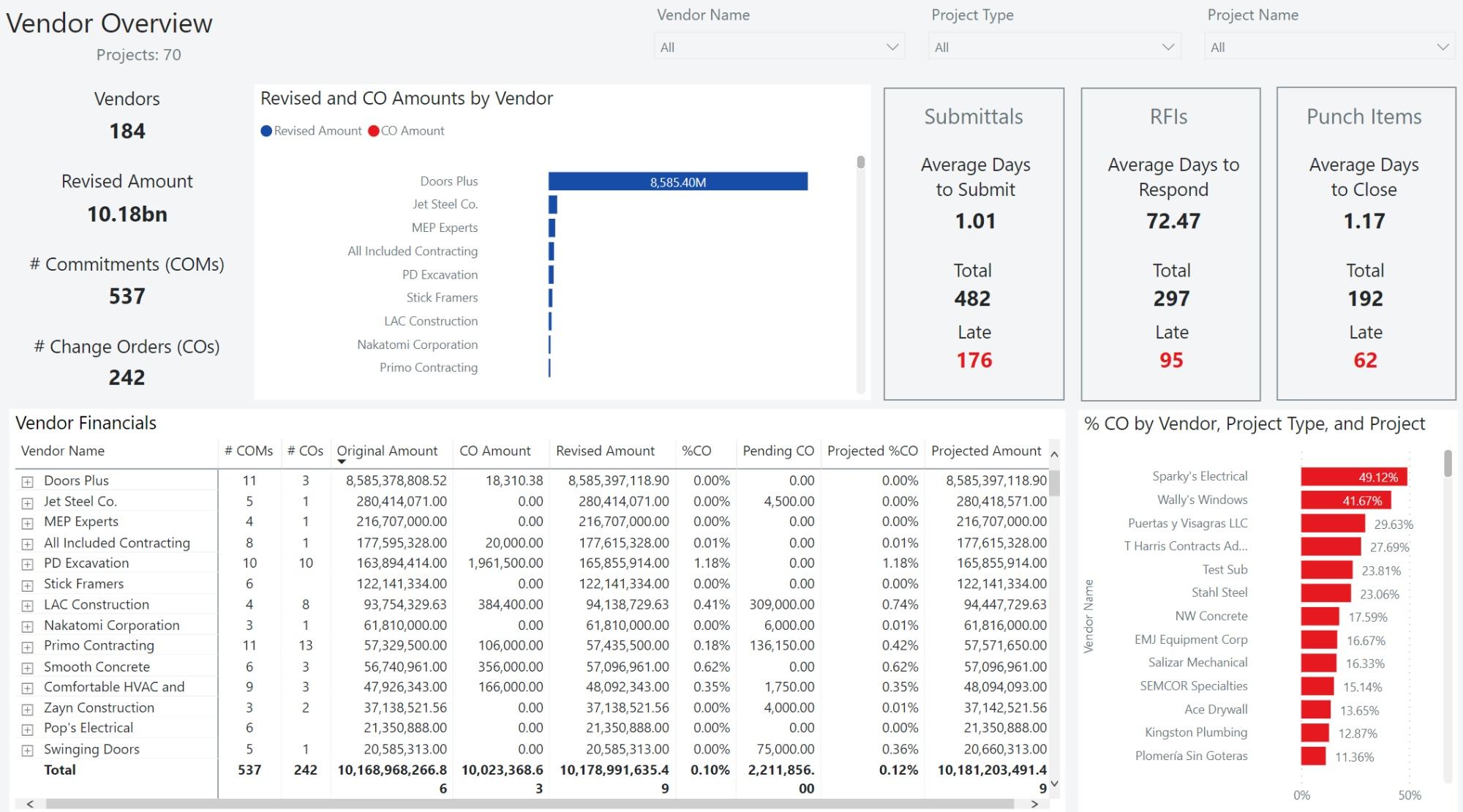 Advanced Forecasting - New!
Want a more accurate picture of projected cost? This report leverages the advanced forecasting feature in Procore and allows users to analyze projected costs by project type, or by division or cost code.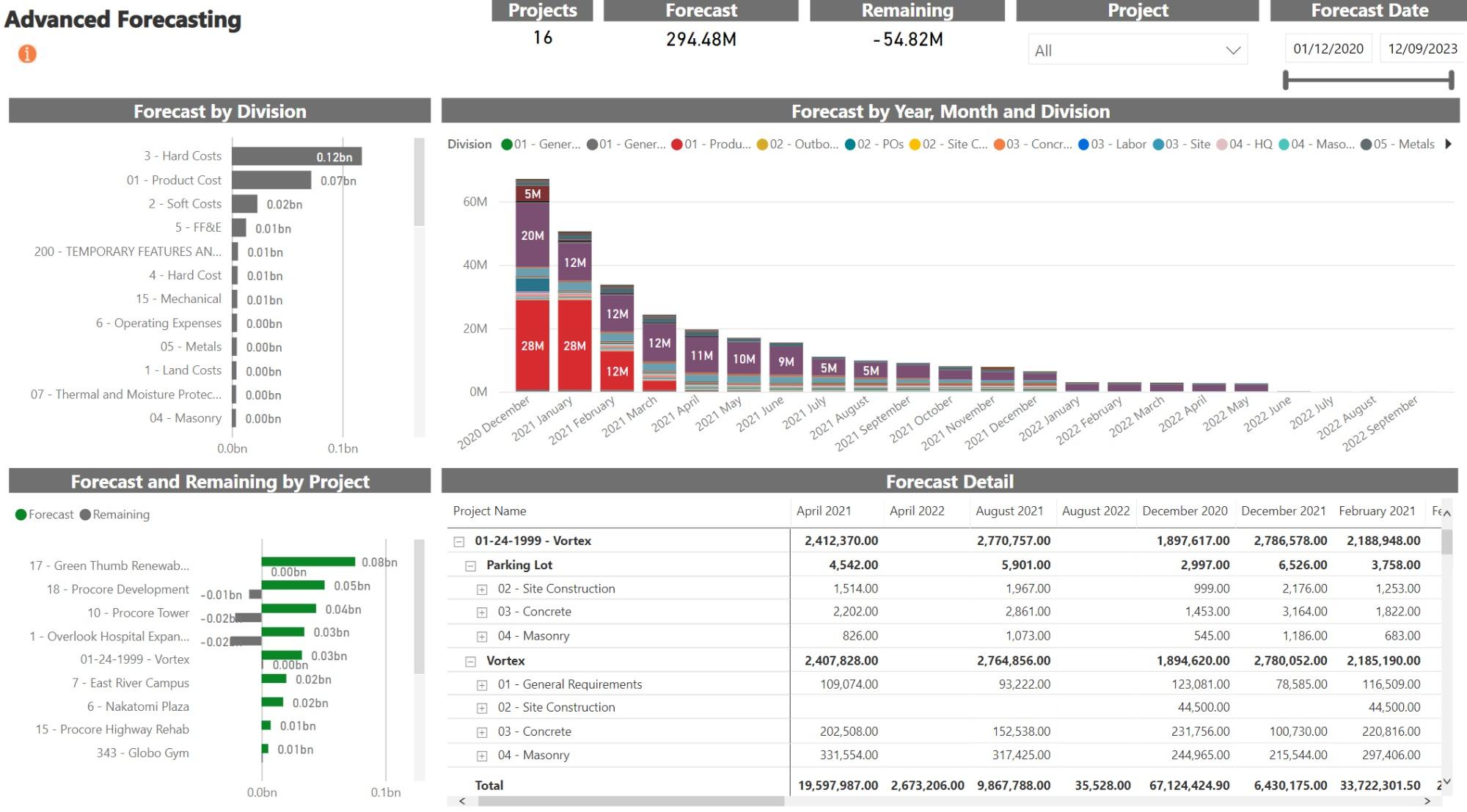 Correspondence - New!
Trying to analyze correspondence across the lifetime of a project? Procore Analytics has you covered. With new reports drawing data from the Procore Correspondence tool.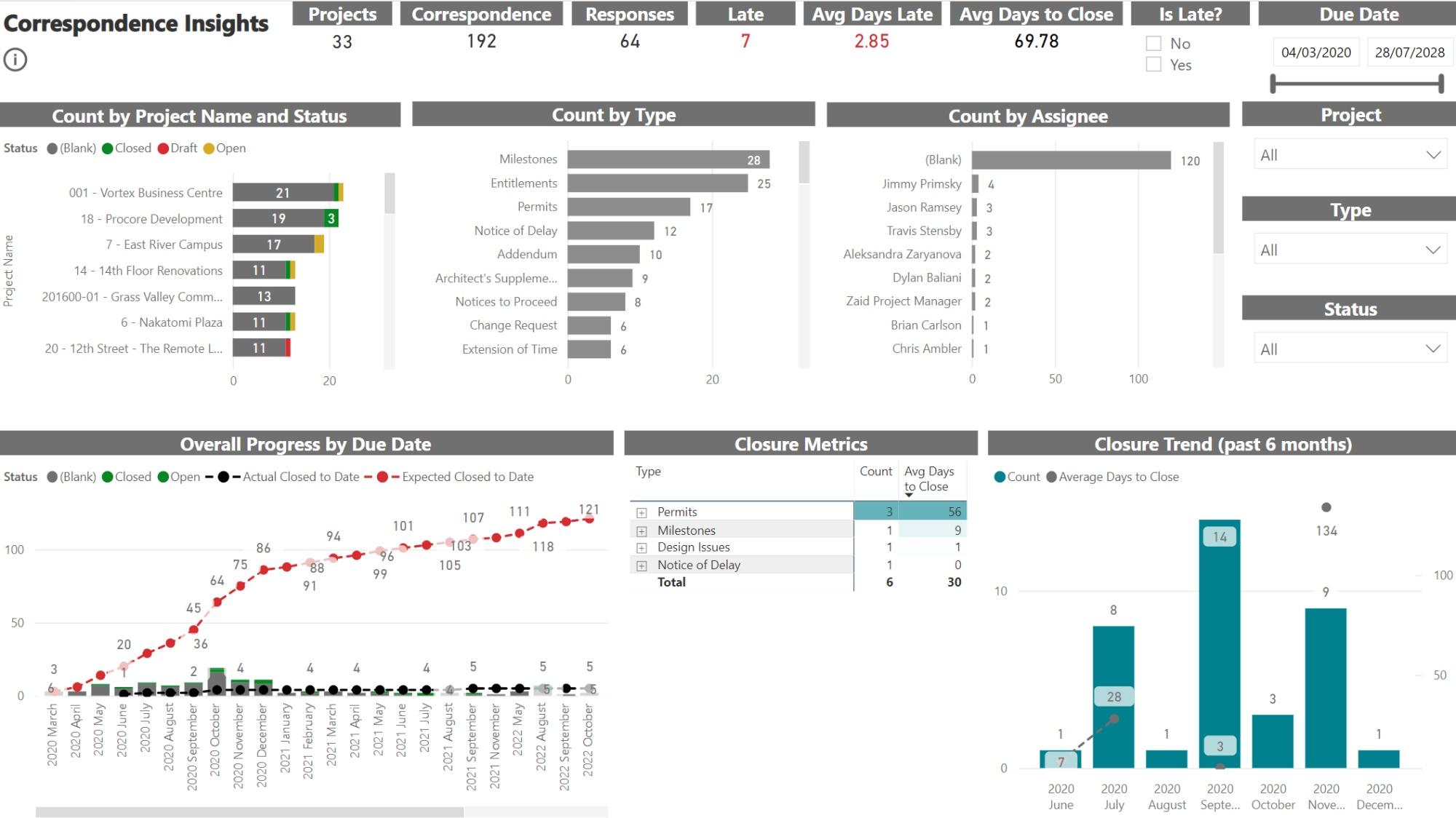 To learn more, visit our support site.