New enhanced reporting allows users with access to leverage data across tools, inactive project data, with a modern, user-friendly report builder. This reporting is currently available for financials and resource management data.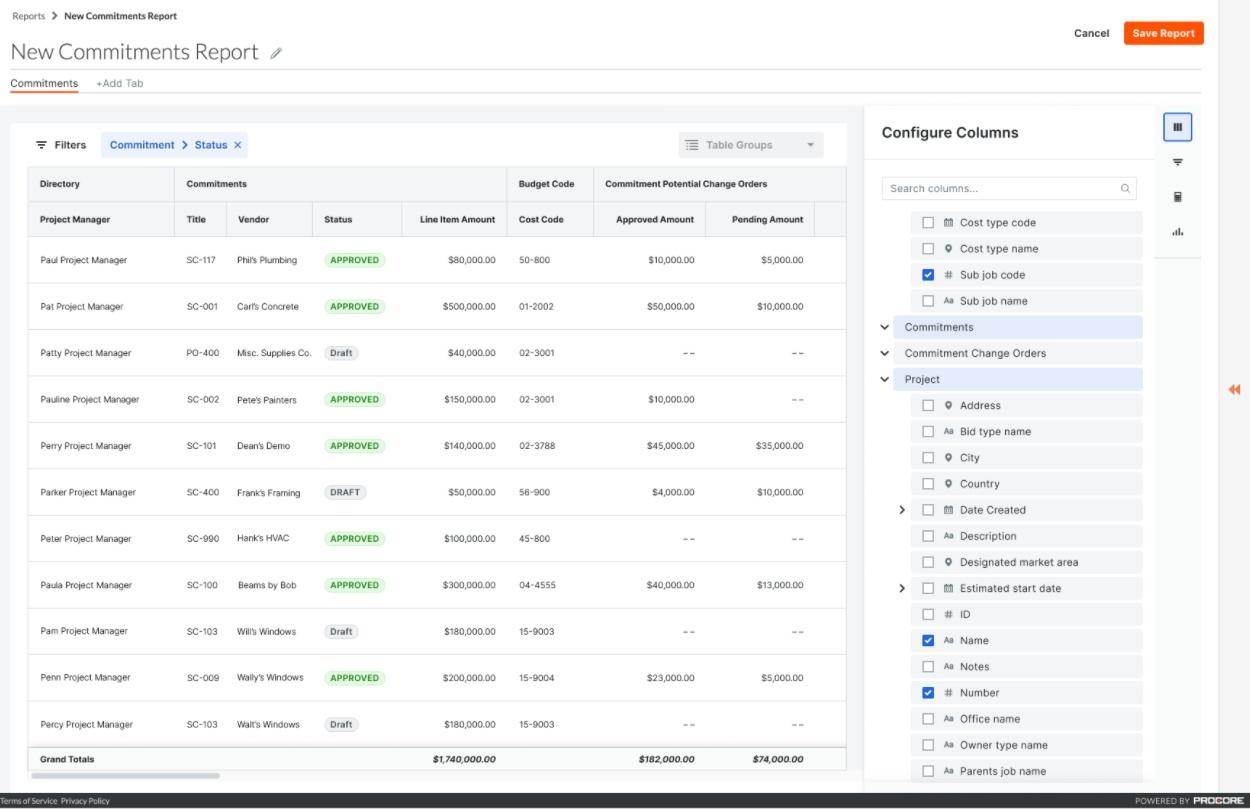 Here's what our customers are saying:
"We already have a sample report up and running and it's working great. This beta report, specifically the ERP sync status feature, is something our company has been dreaming of for years!! Thank you for helping to make it happen!" Elizabeth Flynn, Vice President of Operations, OC Construction Management
"I REALLY like these things:Status – Active and INACTIVE!!!!!!Resizing my columns is HUGE!Being able to pull data from multiple finance tools is Great!" Rick G, Ops Admin / Procore Admin, Distributed Solar Operations
To learn more, visit our support site.