Simplify the entry of T&M Tickets. Record sub-tier subcontractors and configure the visibility of Labor, Material, Equipment, and Subcontractor Sections.
This new feature gives field teams the ability to record work performed on your behalf by your sub-tier subcontractors. Attach relevant backup documentation to your T&M ticket, giving your clients easy access to verify the work. And seamlessly transfer this information to a change event, saving time and keeping your project on track.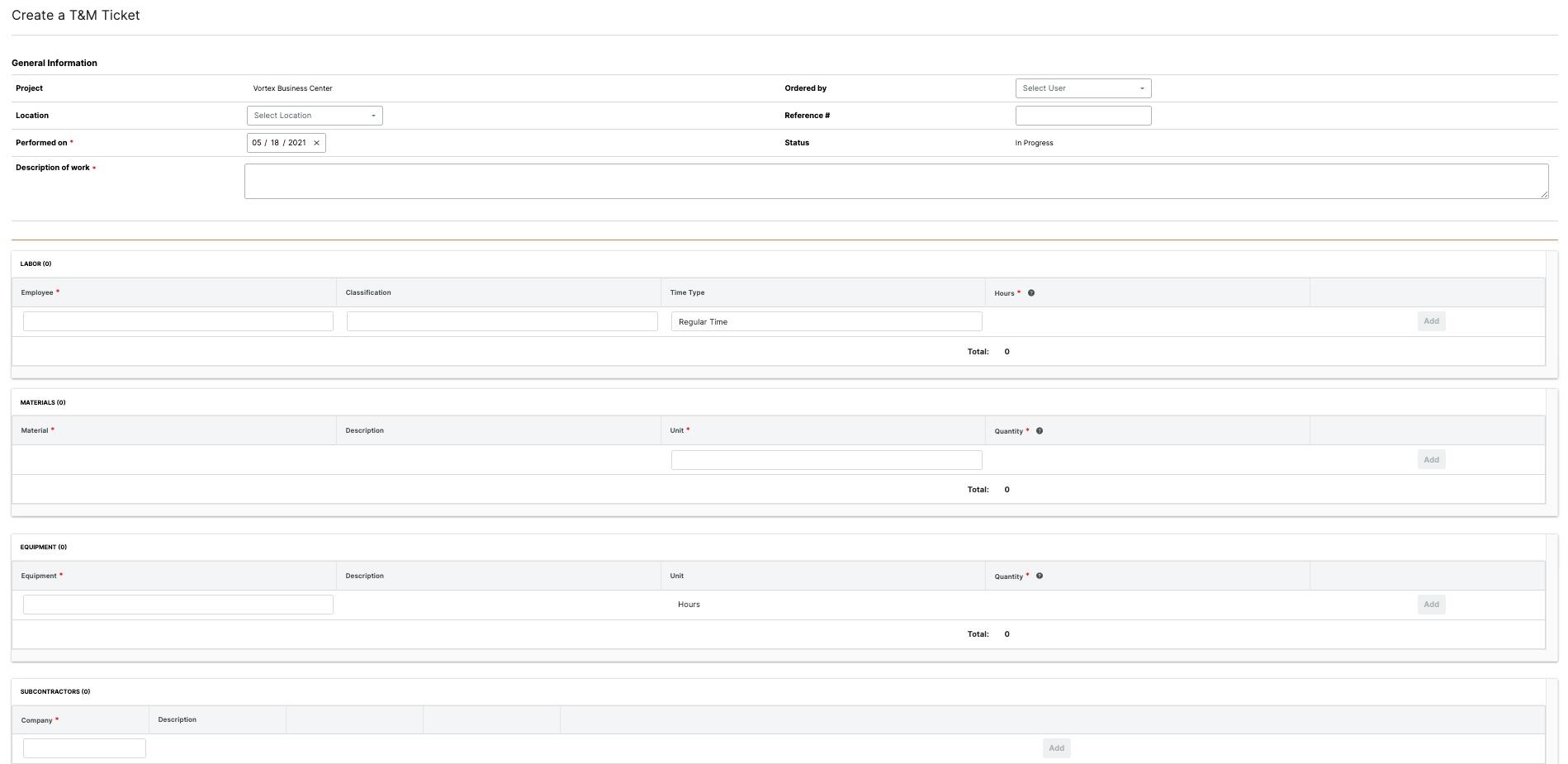 To learn more, visit our support site.