Procore now offers a direct integration with GoToMeetings. Host a GoToMeeting with project stakeholders without ever leaving the Procore platform.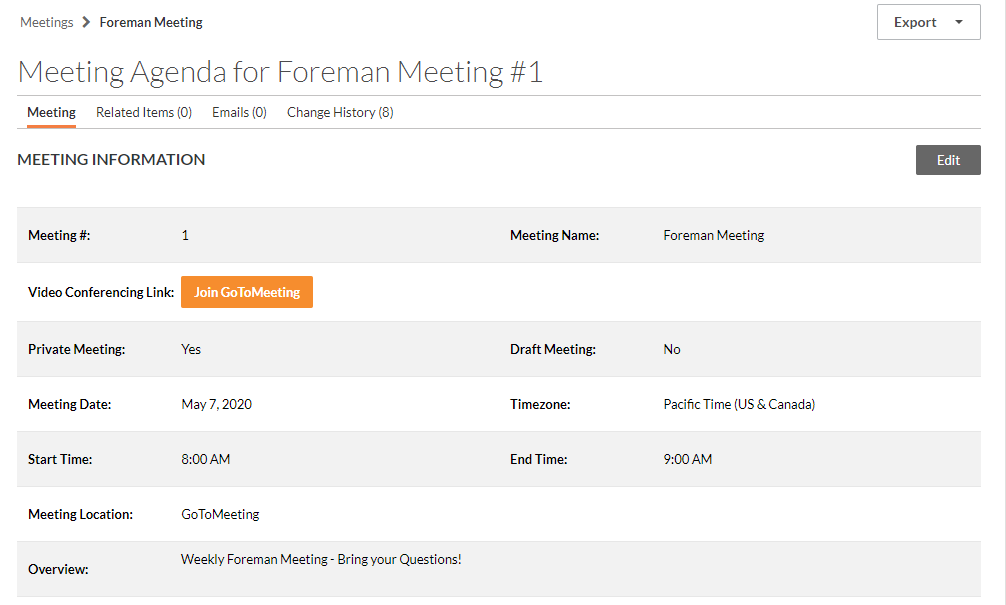 From directly inside the Meetings tool you can schedule and launch a GoToMeeting, or include a link to any video conferencing service keeping your teams connected even when they are remote.
Add GoToMeetings to your Procore account today, visit Procore's App Marketplace.