Bid management needs to be simple, transparent, and centralized to help your team select the right partners and win more work. We're introducing a new framework for bidding on the Procore platform built around a NEW custom bid form that we're calling Bid Management 2.0. These custom bid forms allow bid managers to define scopes of work how they see fit, which in turn, improves the quality of data they get back in a bid response.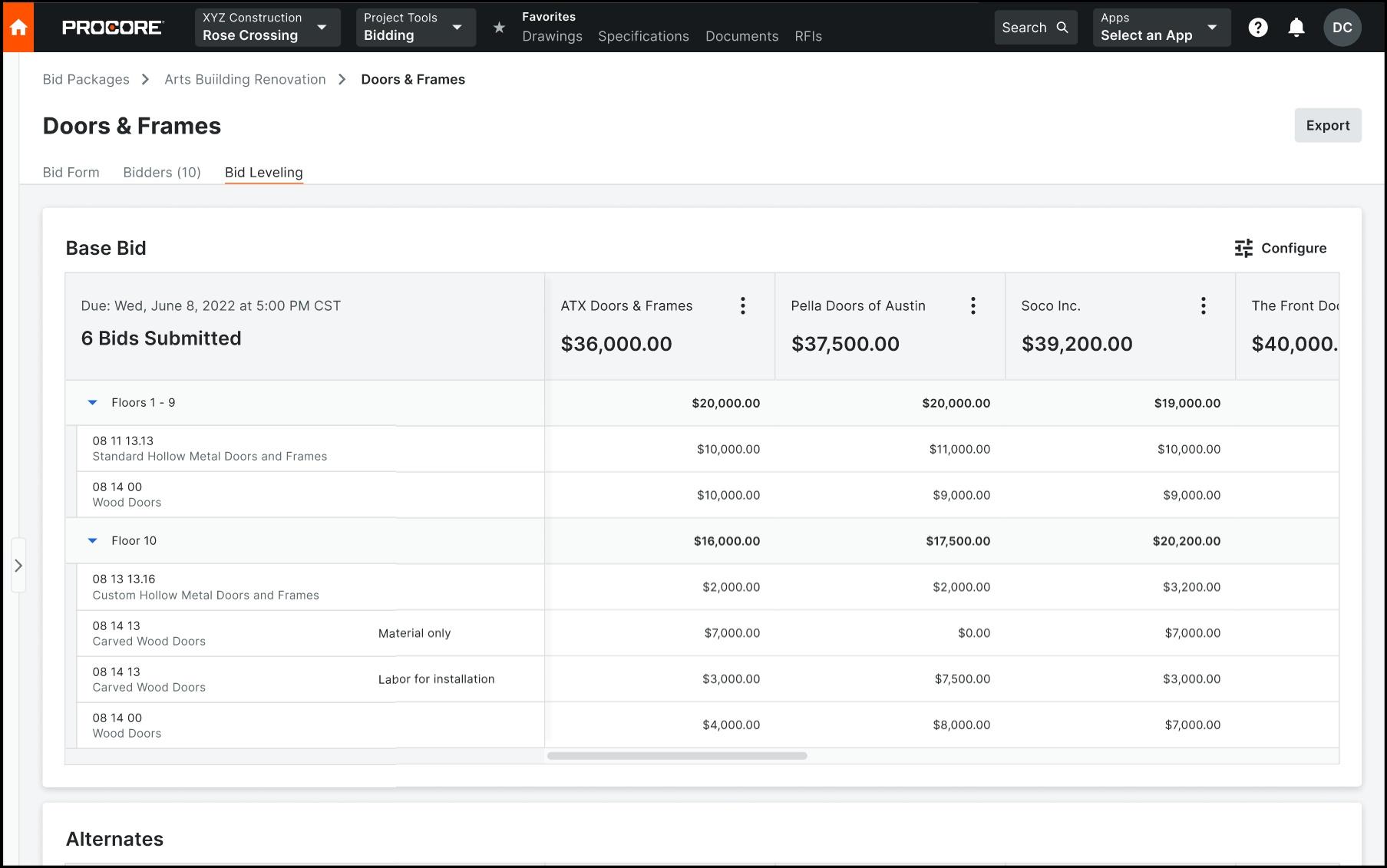 This new format for bid forms also unlocks the other exciting feature present in Bid Management 2.0. The NEW Bid Leveling, allows bid managers to effectively compare incoming bids side by side without having to rely on a leveling spreadsheet.
*Bid Management 2.0 is available in Open BETA for current users of Procore Bid Management.
To learn more, visit our support site.