Sometimes non-admin project team members need to be able to create and manage RFIs but don't necessarily need admin-level permissions. Now with the new 'Act as RFI Manager' permissions, users with select Standard and Read-Only permissions can act as an RFI manager, a role that was previously limited to admins.
Users are able to take actions with limited visibility to the items they are associated with saving admins time and removing time delays, bottlenecks, and extra work for admin users.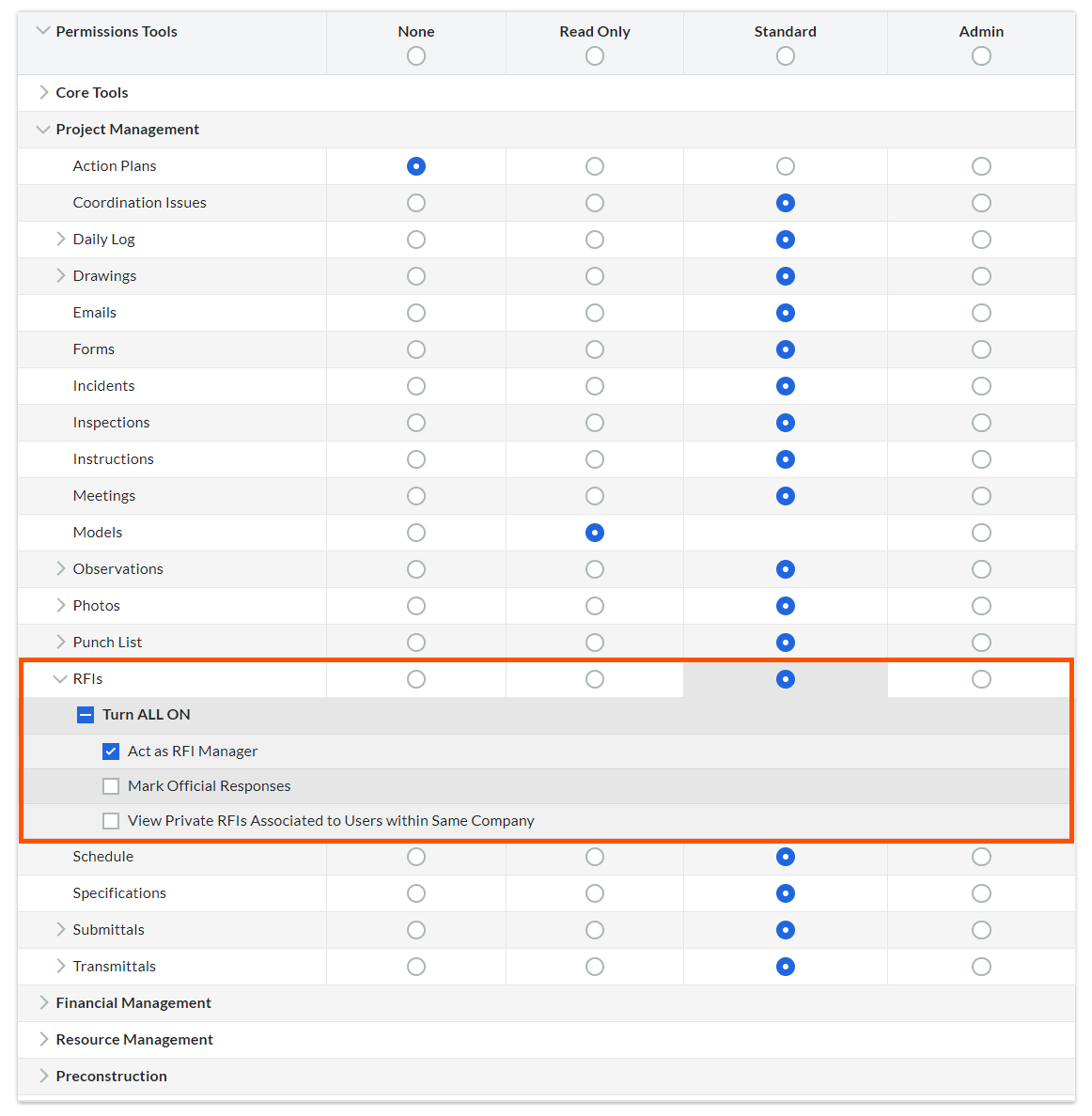 To learn more, visit our support site.