The perks of having your drawings downloaded to your mobile device in the field are endless. But drawing sets can sometimes be thousands of pages long and mean a slow download, maxing out your storage and searching to find the information you need. Now it's easy to download current drawing sets by discipline to save you time, data, and storage.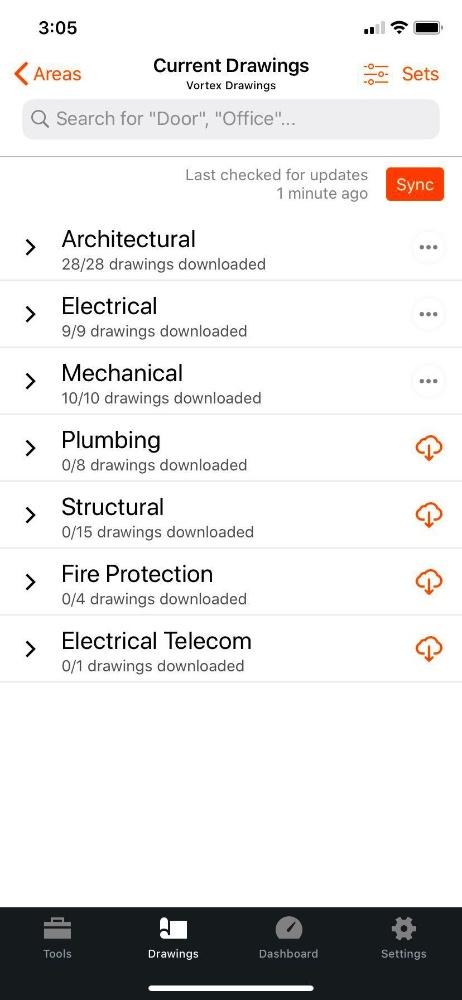 To learn more, visit our support site.
Click here to learn more about Procore's Project Management.