Easily track and manage important project items with bookmarks on mobile. Users are now able to place the things that matter most on their home screen.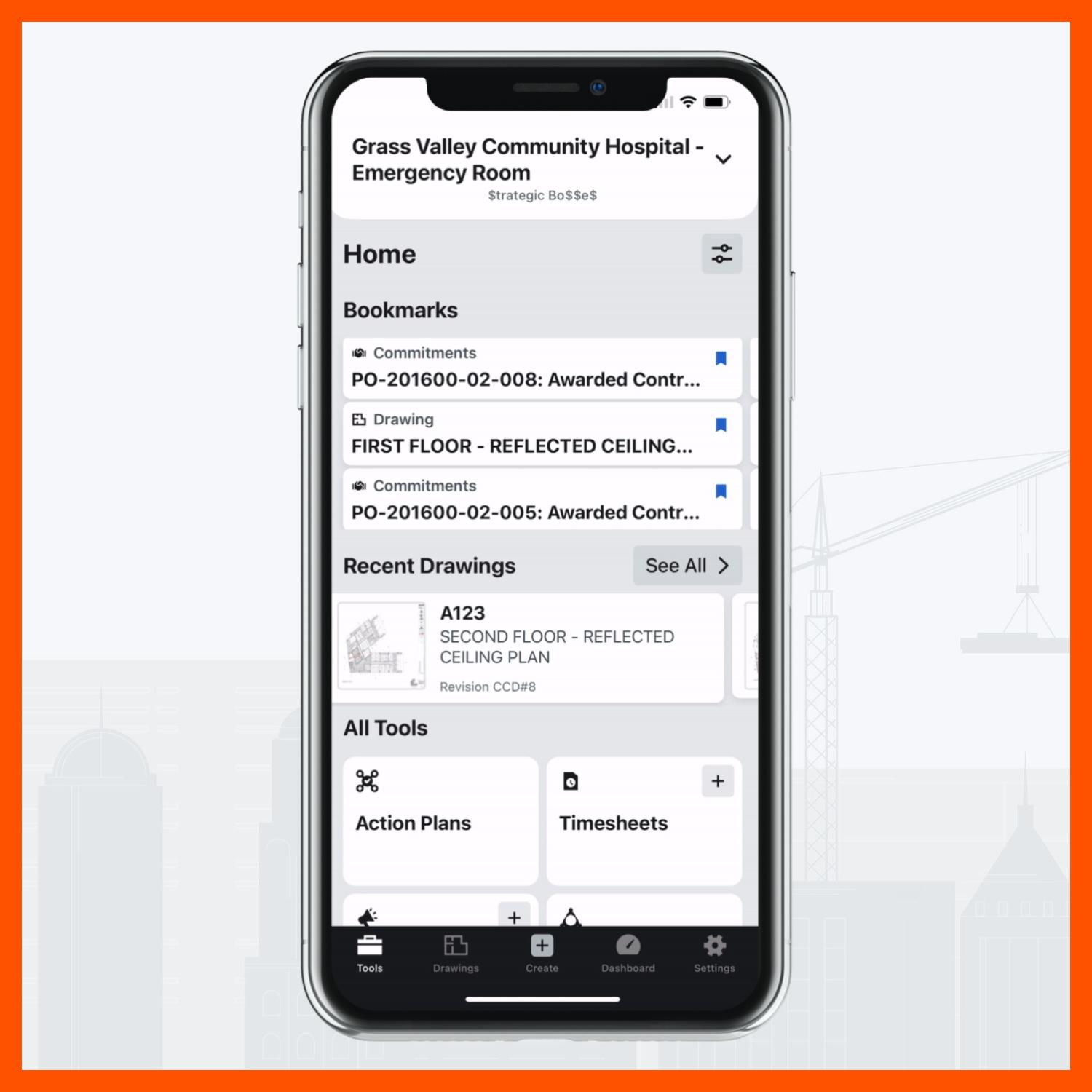 Bookmark the following tools on your home screen: Change Events, Commitments, Drawings, Observations, RFIs, Submittals, T&M Tickets
Recently added to: Inspections, Incidents, Punch List
To learn more, visit our support site.