Procore Prequalification streamlines the entire qualification process so you can quickly assess a contractor's capability and capacity to perform a contract in order to reduce risk to your bottom line.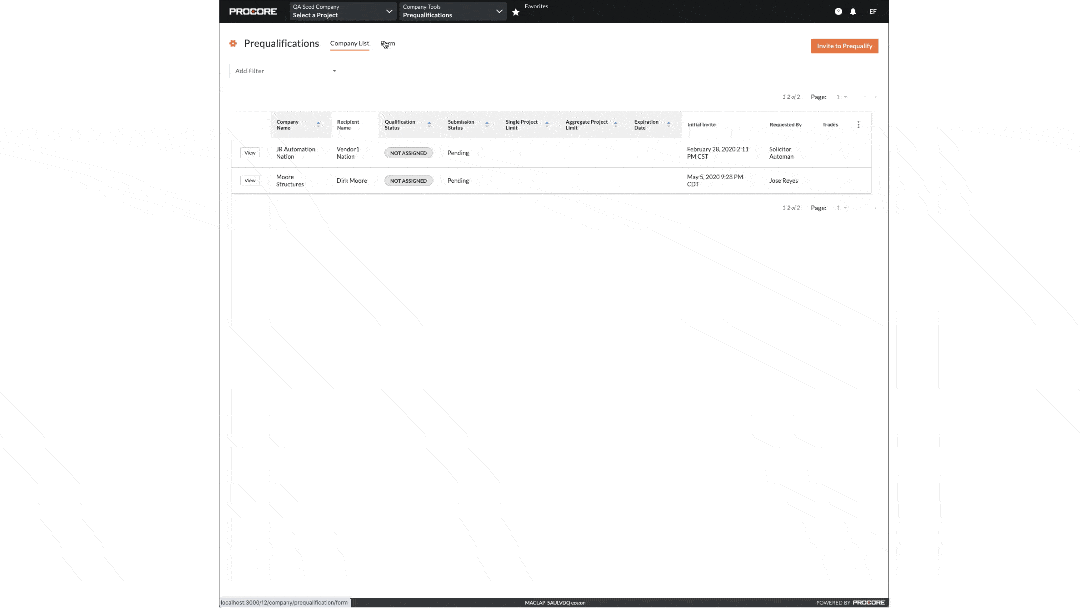 In today's world, quickly adapting to new challenges is what makes or breaks companies. That's why Procore Prequalification now enables you to ask expand on the default list of questions to gather information during the prequalification process that are specific to your company's risk assessment needs.
To learn more, visit our support site.