We have made some awesome updates giving you plenty to get excited about.
Get high-level insights fast! Users can now report on the progress of their Action Plans across projects via the Reports tool in Procore both at the Company and Project levels.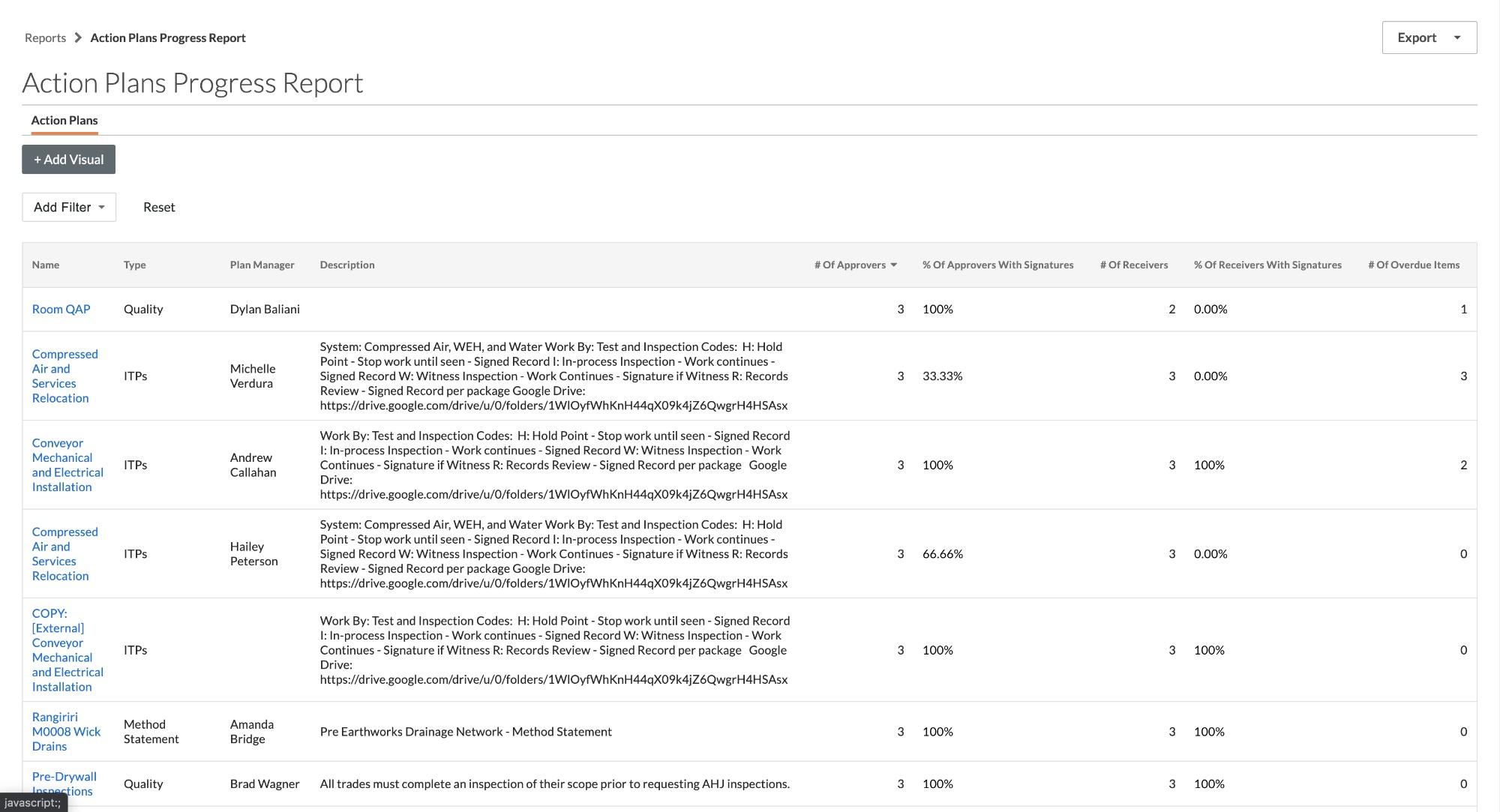 Make sharing easy with Action Plans new PDF Export functionality. Users can now export Action Plans as a PDF or printed version of the Action Plan for compliance.
This tool is currently in beta. Visit the Action Plans tool page to learn more.
Click here to learn more about Procore's Quality & Safety