—  4 min read
Understanding California Prevailing Wage Requirements & Rules
Last Updated Aug 23, 2023
On construction public projects where prevailing wage laws apply, it's important to know and abide by how much should be paid to everyone performing work on the jobsite. Let's look at the prevailing wage rules under California law.
California prevailing wage rules
California law requires that, on public works projects, pay to workers must equal: "the general prevailing rate of per diem wages for work of a similar character in the locality in which the public work is performed, and not less than the general prevailing rate."
However, this does not apply to public works contracts of $1,000 or less. Further, the law also states that: "The contractor to whom the contract is awarded, and any subcontractor under him, shall pay not less than the specified prevailing rates of wages to all workmen employed in the execution of the contract."
How are California prevailing wages determined?
California prevailing wage determinations are set by the Director of the Department of Industrial Relations (DIR). The director sets the prevailing wage rate according to "collective bargaining agreements and rates predetermined for federal public works, within the locality and the nearest labor market" under California Labor Code § 1773.
If the director determines that those rates do not match up with the rates that are "actually prevailing in the locality" the director will find more data from "local labor organizations, employers, and employer associations" about the type of work in question. Then, the rate that will be set cannot be less than the "actual prevailing rate."
What if an employer doesn't comply with prevailing wage laws?
Prevailing wage rates are enforced a little bit differently than things like a lien or bond claim. Committees are actually in charge of keeping tabs on prevailing wages.
29 U.S.C. §175a explains the establishment of committees formed to improve management relationships, job security, and many other areas of employment — including resolving prevailing wage disputes. Those committees are made up of employers and labor organizations that represent employees in a given industry and a given location.
In California, these committees have been established by the Labor Management Cooperation Act of 1978. Accordingly, these committees are able to bring an action against a California employer "who fails to pay the prevailing wage to its employees."
The action must be brought within 18 months of filing a Notice of Completion with the county recorder's office in the county in which the public work is located. If an action against an employer is successful, a court will award the employee back wages, plus interest, from the date that the wages were due.
Additional financial penalties
In addition to interest and paying back wages, those who fail to pay prevailing wage may be penalized $200 per day, per worker paid less than the set rate.
For example: Assume the penalty applies to two workers who were paid less than the set rate for two days. Because the penalty is $200 per worker and per day, this would result in $800 in penalties. Now, imagine if the penalties applied to the entire life of a project and with a full team of workers.
But these penalties don't always apply. Instead, the penalty amount is determined by the Labor Commission based on two factors.
(1) Whether the failure of the contractor or subcontractor to pay the correct rate of per diem wages was a good faith mistake and if so, the error was promptly and voluntarily corrected when brought to the attention of the contractor or subcontractor; and
(2) Whether the contractor or subcontractor has a prior record of failing to meet its prevailing wage obligations.
Keeping up with California prevailing wage regulations
Obviously, it's crucial to abide by California's prevailing wage regulations. For those without much experience working on public jobs, it can seem like a tall order.
Luckily, the California Department of Industrial Relations is ready to help. There, you can find the Public Works Manual, a breakdown of prevailing wage requirements, and other forms and resources like general labor laws.
Written by
Wynton Yates
Wynton Yates is a graduate of Loyola Law School in New Orleans and a former television news reporter who often covered some of the nation's biggest stories. Wynton is currently a practicing attorney in Louisiana. Wynton once played golf at Augusta National but refuses to reveal his score.
View profile
Win More Work
Get discovered for relevant work on the Procore Construction Network.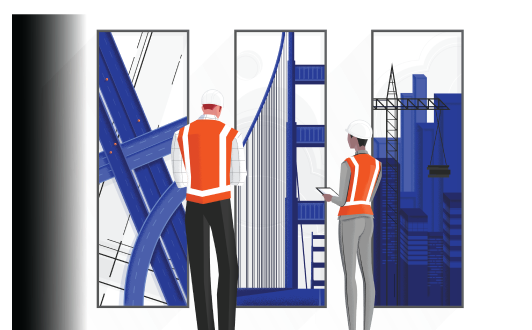 Explore more helpful resources