—  4 min read
How Do Prevailing Wage Laws Work in Construction?
Last Updated Aug 23, 2023
When you're on a construction project there are a plethora of things to worry about, including materials, safety, deadlines, and payments. Prevailing wage laws are laws that apply to public projects that, when present, set a minimum wage a majority of workers must be paid. Read on for a discussion of prevailing wage laws, when they apply, how contractors make a claim, and more.
What are prevailing wage laws?
When present, prevailing wage laws require that contractors — and any subcontractors — on public jobs must pay the majority of their workers no less than the local, "prevailing wage" rate.
Thus, the "prevailing wage" acts as a sort of minimum wage for the construction workers that are working on public projects within a particular geographical area, and can help prevent the use of lower-paid non-local labor to undercut local workers.
Essentially, these laws aim to level the playing field: Regardless of whether local or non-local labor is used, the minimum cost of labor will remain the same.
Where do prevailing wage requirements come from?
For federal projects, the Davis-Bacon Act created prevailing wage requirements. Federal construction projects taking place in all 50 states are automatically covered by the federal prevailing wage law.
Regarding state projects, not every state requires a prevailing wage on a state government-owned construction project. In a relationship similar to the Miller Act and Little Miller Acts, "Little Davis-Bacon" Acts were passed in most states, following the lead of the Davis-Bacon Act.
All in all, 32 states currently have prevailing wage laws on the books.
How local prevailing wages are determined
A local prevailing wage is typically determined in one of two ways:
Conducting a survey of the wages received by classes of workers employed on projects of a character similar to the contract work in the political subdivision of the state in which the public work is performed




Using the prevailing wage rate determined by the United States Department of Labor in accordance with the Davis-Bacon Act and its subsequent amendments
Penalties for not paying a prevailing wage rate
Penalties for paying workers under the minimum prevailing wage can include liability for unpaid wages, liquidated damages, the inability to secure future public jobs, and potentially even civil or criminal prosecution leading to fines and/or imprisonment.
To ensure you are paying or being paid the correct amount, there are multiple resources to look to. For federal projects, contractors may call the Wage and Hour Office hotline, ask questions via email, or even visit a local office. For more information on how to inquire about a claim, visit the Department of Labor's FAQs for the Wage and Hour Division.
For state projects, every state will handle the prevailing wage claim process differently, so you may need to research how your particular state handles these inquiries. Conveniently, some states require prevailing wages to be posted on the jobsite.
Making a prevailing wage claim
If you're a contractor and you believe you have not been paid the correct rate according to prevailing wage laws, the first step may be to reach out to the prime contractor. The issue could be a simple accounting error, and even if it's more than just an error, the dispute could be resolved in-house. Communication is always extremely important and can be the key to solving problems and preserving relationships.
If that doesn't work, it may be time to contact the US Department of Labor or your state's Department of Labor, depending on the type of project you're working on. For federal jobs, call the DOL or visit your local DOL office to begin filing a claim. Once you start the process, the Department of Labor will begin its investigation.
Written by
Wynton Yates
Wynton Yates is a graduate of Loyola Law School in New Orleans and a former television news reporter who often covered some of the nation's biggest stories. Wynton is currently a practicing attorney in Louisiana. Wynton once played golf at Augusta National but refuses to reveal his score.
View profile
Win More Work
Get discovered for relevant work on the Procore Construction Network.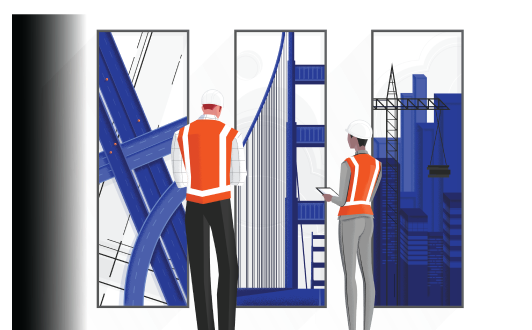 Explore more helpful resources