—  5 min read
Prevailing Wages in Minnesota: What Contractors Should Know
Last Updated Aug 23, 2023
In Minnesota, prevailing wage laws apply to state-funded projects over $2,500 with one trade or over $25,000 with more than one trade. There are separate rates for highway/heavy construction and building construction. Let's take a look at prevailing wages in Minnesota — how and when they apply, plus the penalties for not following them.
Types of projects where Minnesota prevailing wages apply
In Minnesota, prevailing wage laws apply to state-funded construction projects that are over $2,500 with one trade contractor or over $25,000 with more than one trade contractor. This includes projects both partially or fully funded with state monies, including school districts and universities.
Federally funded construction projects are subject to provisions in the Davis-Bacon Act.
Prevailing wage rates
Minnesota breaks its prevailing wage rates into two categories: highway/heavy construction and commercial construction. Highway/heavy construction includes the construction and maintenance of highways, streets, airport runways, bridges, power plants, dams, wastewater treatment plants, water towers, high-voltage power lines, and utilities. Commercial construction includes building projects exclusive of residential construction.
Wage determinations are set by each county and must be posted at each job site. They are determined by the current rates in force at the time the project goes out for bid and are usually included in the bid and contract documents.
Here are some rates for commercial construction in St. Louis County (accessed February 8, 2022):
| | | | |
| --- | --- | --- | --- |
| Job | Wage | Fringes | Total |
| Common Laborer | $28.72 | $20.94 | $49.66 |
| Equipment Operator Group 4 | $40.04 | $22.55 | $62.59 |
| Cement Mason | $35.76 | $20.88 | $56.64 |
Prevailing wage rates are often higher than what most contractors pay their workers. Before taking on prevailing wage projects contractors need to make sure they have sufficient cash to pay their workers until the first payment comes in. Options like materials financing and mobilization financing can help contractors delay some of the early project costs, giving them more ready cash to pay their workers.
How to deal with higher labor costs
You may notice that the labor rates on prevailing wage projects may be higher than you're used to paying on normal projects. Some costs can be deferred until you receive payment from your customer, but payroll can't wait. Higher labor costs can put a real crunch on your cash flow during a prevailing wage job. Keep a close eye on cash flow to ensure you have enough on hand to pay your workers on time (and keep your bills paid).
Additionally, you can't just build prevailing wages into your estimates and bids: Public projects are notorious for long payment delays. If you don't have sufficient cash in the bank, you need to find ways to delay paying for some project costs until you get paid by your customer.
One solution is materials financing. Materials financing allows contractors to use another company's money to purchase building materials, with repayment terms that stretch up to 120 days. This allows you to save your own cash for payroll while you wait for your invoices to get paid.
You can also explore other financing options for contractors, which can allow them to access funds to cover other project costs — like mobilization and payroll expenses — when they take on bigger projects.
Who is subject to prevailing wages in Minnesota?
In Minnesota, all workers who provide construction labor for a state-funded project are subject to prevailing wage laws, except for supervisors and apprentices. Apprentices are not subject to prevailing wage if they are in a registered apprenticeship program, are performing the trade they are in training for, and are within the ratio guidelines set forth by the apprenticeship program. Apprentice wages are set by the apprenticeship program agreement and are to be paid accordingly on all projects.
Overtime
According to Minnesota prevailing wage law, overtime rates are to be paid when workers work over eight hours in a day or 40 hours in a week. They must be paid the overtime rate for over eight hours in a day even if they don't work 40 hours in the week. The overtime rate is 1 ½ times the base rate plus fringe benefits.
Certified payroll reports & forms
Certified payroll reports are due not more than 14 days after the pay period end date and are to be submitted to the contracting authority. Contractors must use the state-provided payroll information form and statement of compliance form. Both must be completed for each week the contractor is on the project.
Submitting prevailing wage forms
Prevailing wage forms are submitted to the contracting authority not more than 14 days after the pay period end date.
Minnesota prevailing wage penalties
Certified payroll reports are reviewed by the contracting authority and either the Department of Transportation or the Bureau of Labor, depending on the type of construction involved. In all cases, the contracting authority has the right to withhold project funds until compliance is achieved.
If a contractor is found to have forced or coerced an employee into accepting a lower wage on a commercial construction project, the penalties are a fine of up to $1,000 and up to one year of imprisonment. Any employee who knowingly allows a contractor to pay less than prevailing wage or who gives up pay may be fined up to $40, jailed not more than 30 days, or both. Each day of incorrect payment is considered a separate offense.
On highway construction projects, failure to pay the correct wages could result in a misdemeanor charge with fines up to $300, imprisonment for not more than 90 days, or both. Each day of incorrect pay is considered a separate offense.
Written by
Dawn Killough
33 articles
Dawn Killough is a writer with over 20 years of experience in construction, having worked as a staff accountant, green building advisor, project assistant, and contract administrator. She shares fundamental green building strategies and techniques in her book, Green Building Design 101. Dawn lives in Portland, Oregon.
View profile
Win More Work
Get discovered for relevant work on the Procore Construction Network.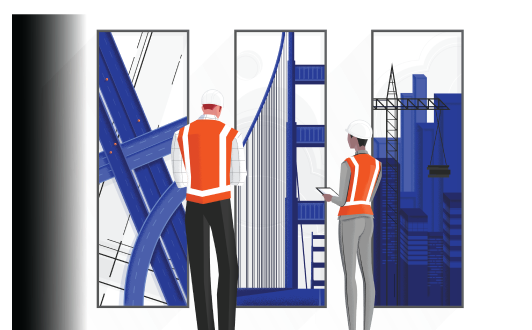 Explore more helpful resources