—  8 min read
Minnesota Contractor Licensing: Guide to Rules and Requirements
Last Updated Aug 23, 2023
If you're considering becoming a contractor in Minnesota, there's good news: Minnesota is fairly straightforward with its licensing requirements. Any individual or business that contracts directly with homeowners to build or improve a building constructed for habitation by one to four families by offering work in more than one trade is required to have a residential building contractor or remodeler's license.
The exception to this rule is if you're a residential building contractor performing less than $15,000 gross each year. But, you must provide a certificate of exemption.
Most contractors, though, are going to need some kind of license. So keep reading for details on how to get the one you need — and why it's important to do so.
How to get a contractor license in Minnesota
Not only are the rules for contractor licensing rather straightforward in Minnesota, but there's also just one agency to deal with. Contractors looking to apply for a license will go through Minnesota's Department of Labor and Industry.
General contractors will need a residential building license, while subcontractors performing work in more than one of the following trades also require a license:
Excavation 

Masonry/concrete

Carpentry

Interior and/or exterior finishing

Drywall and plaster

General installation
Minnesota also requires electricians, plumbers, mechanical contractors, and roofers to carry a license. Contractors and subs outside of these parameters do not need a license, but all contractors must register with the state.
We've got the details on all of these licenses below.
General contractor licensing
Note: The following rules also apply to roofing contractors, and they use the same forms and requirements.
Minnesota doesn't require a general contractor license, per se. However, general contractors will have to carry either a residential building contractor license or a residential remodeler license. Each contractor will have to establish a "qualifying person" to take any exams and fulfill continuing education requirements. There are no experience requirements for the qualifying person to meet.
The first step to getting either type of contractor license is to take a pre-license exam. The qualifying person will have to pass the exam before an applicant can submit application paperwork to DLI.
Once your qualifying person takes and passes the pre-license exam, you're ready to take all the necessary steps for application. Here's a quick breakdown of what you'll need to do to apply:
Register the business entity: Regardless of your business structure, you need to set up a business entity so the state knows your business exists for regulation and taxation purposes. 

Establish your FEIN: Sole proprietors won't have to worry about this, as they can use their social security number. But, any other business entity needs a Federal Employer Identification Number on their application.

Establish addresses: Before you can apply for a license, the business must have both a physical address to call home and a mailing address to receive mail. The two addresses can be the same, but a PO box doesn't count as a physical address.

List of owners and partners: You need to disclose the names of anyone who owns more than 10 percent of the business. It's best to include as much identifying information as possible for that person.

Your qualifying person: Just as you collected information to identify the owners, you'll have to collect similar information to identify your qualifying person.

Background check: You'll have to submit to a criminal background check and verify your past employment before you're able to apply.

Insurance: Minnesota requires contractors to carry liability insurance, so you'll have to prove that you do carry it when you apply. You'll also have to prove that you carry worker's compensation insurance if you have any employees.
Once you pass the test, gather all the documents, and sign up for insurance, you're able to submit your application to the Department of Labor and Industry. Be sure to include the licensing fee, which adjusts based on annual gross revenue:
Under $1 million: $440

$1 million to $5 million: $540

Greater than $5 million: $640
Once you have a license, you'll have to renew it every two years.
Electrical contractor licensing
Electrical contractors will follow similar guidelines to residential building contractors, with one significant twist: Their qualifying person must be a master electrician.
To become a master electrician in Minnesota, an applicant must meet certain experience and education requirements. These requirements include 60 months of work experience in a variety of the following:
Planning for wiring, apparatus, and equipment for light, heat, and power

Laying out the installation of wiring, apparatus, and equipment for light, heat, and power

Supervising the installation of wiring, apparatus, and equipment for light, heat, and power

Wiring for and installation of wiring, apparatus, and equipment for light, heat, and power

Maintaining and repairing electrical wiring, apparatus, and equipment

Line work

Installing elevators

Wiring and maintaining technology circuits or systems

Wiring and maintaining process control circuits or systems
Once you have a master electrician on staff, you can move forward with your application, following most of the same steps listed above for residential contractors. Licensing fees range from $128 for a new license and an on-time renewal and $188 for a late renewal.
Plumbing contractor licensing
Similar to electrical contractors, plumbing contractors must have a master-level state-issued license holder on staff before they can apply for a plumbing contractor license with the DLI.
There are two types of master plumbers licenses: master plumber and restricted master plumber. Both require the applicant to pass an exam, though qualifying requirements aren't as well-described as they are for other electrical licenses. These are the descriptions, taken directly from the DLI website:
Once there's a master plumber on staff, plumbing and mechanical contractors can move forward with the application process, following many of the same steps as residential building contractors. However, this is the appropriate application. Fees range from $128 for new applicants and on-time renewals to $188 for late renewals.
Contractor registration
Subcontractors that do not contract directly with the homeowner, or only offer one of the previously mentioned skills, do not have to carry a license. Also, commercial contractors are exempt from carrying licenses. But, all contractors in the state (aside from those already licensed) must register their businesses.
You can register your business online using this portal. Contractors requiring a license for their line of work will not be able to register their business, so there is no shortcut to staying above board.
Penalties for unlicensed contracting in Minnesota
Minnesota takes its contracting licensing very seriously, as it wants to protect consumers from fly-by-night, uninsured crews. That's why contractors working without the proper licenses are subject to criminal charges. Minnesota can hit unlicensed contractors with a misdemeanor punishable by fines as well as time in jail.
Those are serious consequences for a state that makes licensing so accessible. It makes sense to stay on the right side of the licensing line.
Minnesota mechanics lien law does not explicitly state that a contractor must have a license to file a mechanics lien. However, not holding a license when you should be can become an issue if you have to enforce the lien. The court might not look so fondly upon your claim. For that reason, it's advisable to stay above board with any state licensing requirements.
Written by
Tom Scalisi
57 articles
Tom Scalisi is a writer with over 15 years of experience in the trades. He is passionate about educating contractors and specialty contractors about the best practices in the industry. He has seen first-hand how education, communication, and preparation help construction professionals overcome challenges to build a strong career and thriving business in the industry.
View profile
Win More Work
Get discovered for relevant work on the Procore Construction Network.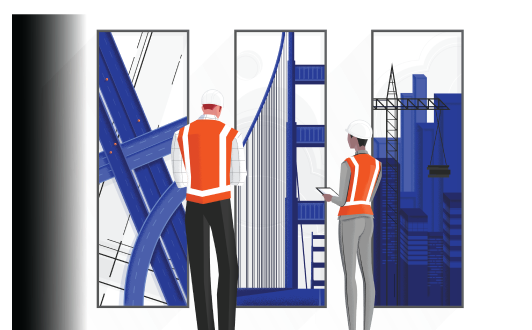 Explore more helpful resources