—  5 min read
Massachusetts Contractor Licensing and Registration Guide
Last Updated Nov 16, 2023
Between licensing and registering, just about every contractor working in Massachusetts has some rule or regulation to meet. General contractors and specialty trades are required to carry a state-issued license. On the other hand, home improvement contractors have to register their businesses. In some cases, you might need to do both.
If you're getting a construction business started in Massachusetts, we'll show you exactly what you need to know about the Massachusetts contractor licensing process.
How to get a contractor's license in Massachusetts
How you go about obeying Massachusetts contractor licensing requirements will have a lot to do with the type of work you offer.
We'll break each section down so you'll know which license you need, which agency oversees that license, and how you can go about applying for one.
Make it easier to manage construction.
Getting a construction supervisor license (CSL)
In Massachusetts, general contractors are considered "construction supervisors," and there are several types of construction supervisor licenses (CSL) that apply.
Restricted construction supervisor license holders can build two-family dwellings, including accessory buildings and structures. Unrestricted construction supervisor license holders can oversee the construction of any building under 35,000 cubic feet. Specialty construction supervisor license holders follow the same rules as unrestricted, but they can specialize in:
Masonry

Windows, doors, and siding

Insulation

Roof covering

Solid fuel-burning appliances

Demolition
Construction supervisor licenses are a function of the state's Division of Professional Licensure. Whether you're applying for a restricted, unrestricted, or specialty CSL, the steps are relatively similar.
To qualify for a construction supervisor license, you must be able to prove that you have three years of experience in building constriction or design. It doesn't have to be three consecutive years, but the work must be full-time (40 hours per week), and all be within the last 10 years.
However, there are exceptions to this, which include:
Three or four years of high school vocational training can substitute for one year of experience

A bachelor's degree can substitute for one year of experience

A bachelor's degree in architecture, science, engineering, or technology can substitute for two years of experience

Active construction-related military experience counts for the entire full three years
If you meet those requirements, you're free to start your exam application journey. The CSL licenses all involve taking a standardized, open-book test. This test is held by Prometrics, and you need to fill out this exam application (at the bottom of the information packet) and mail it in. After waiting a suggested 10 days from mailing, you should contact Prometrics and schedule your exam. You'll have to have a score of 70 or better on this test in order to continue with the application process.
If you pass the exam, the score report will include instructions on applying for and obtaining your license. It typically takes around 30 days for the Department of Professional Licensure to process each application.
Fees for applying for a construction supervisor license are $150 for the restricted and unrestricted license, and $150 plus $100 for each specialty for the specialty CSL license.
Home improvement contractor registration
In addition to a CSL, any contractor or subcontractor who intends to work on a one to four-family residential property in Massachusetts must register as a home improvement contractor.
Registering your business with the Massachusetts Office of Consumer Affairs and Business Regulation is the next step for most contractors. Registration is actually quite simple.
Applicants can register as an individual, proprietorship, partnership, or corporation. If you're registering under a trade name, or DBA, you'll have to provide a copy of the business certificate issued by the city or town where the business is based.
To apply, create a login using the online portal. The fee for applying is $150, plus a mandatory payment to the Guaranty Fund. The state bases this fee on your company size:
0–3 employees: $100

4–10 employees: $200

11–30 employees: $300

More than 30 employees: $500
Plumbing contractor licenses
To operate a plumbing contracting business in Massachusetts, you will have to carry a license issued by the Division of Professional Licensure. To apply, you'll fill out this application and mail it, and a $150 license fee, to:
The Commonwealth of Massachusetts
Division of Professional Licensure
1000 Washington Street, Suite 710, Boston, MA 02118-6100
Board of State Examiners of Plumbers and Gas Fitters
Note: To qualify for a plumbing contractor license, you will have to have a master-level plumber on staff to act as an officer of the company.
Electrical contractor licenses
Electrical contractor licenses are also a function of the Division of Professional Licensure, and you'll need one if you want to operate as an electrical contractor. Similar to a plumbing license, you will have to have a master-level electrician on staff.
Applicants can submit their applications through the state's ePLACE portal. The fee for the application is $221.
Penalties for unlicensed contracting in Massachusetts
Unlicensed contracting can put you and your business in a bad position.
Massachusetts takes licensing and registration very seriously. Working without one is punishable by a fine of up to $5,000 and up to two years in jail. For that reason alone, it's critical to stay on the right side of the Massachusetts contractor licensing rules.
Massachusetts mechanics lien laws do not specifically require a contractor to carry a license. So technically, you can file a mechanics lien in the event of a payment dispute even if you don't have a license. Keep one thing in mind: Not carrying a required license could affect your chances of winning a suit if you have to enforce the lien. It's always best to carry the appropriate licenses for the work you're completing.
Written by
Tom Scalisi
57 articles
Tom Scalisi is a writer with over 15 years of experience in the trades. He is passionate about educating contractors and specialty contractors about the best practices in the industry. He has seen first-hand how education, communication, and preparation help construction professionals overcome challenges to build a strong career and thriving business in the industry.
View profile
Win More Work
Get discovered for relevant work on the Procore Construction Network.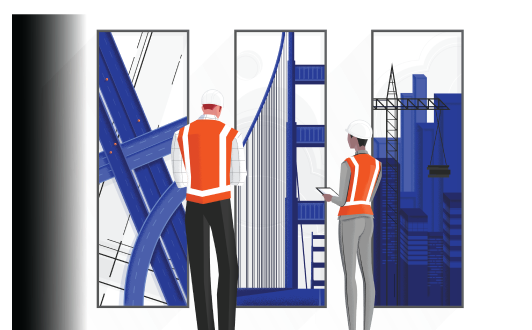 Explore more helpful resources