—  4 min read
Florida License Reciprocity: Rules for Out-of-State Contractors
Last Updated Dec 1, 2023
Florida now allows license reciprocity for contractors in other states. Out-of-state contractors who have been licensed in other states for at least 10 years may qualify to apply for reciprocity without taking an exam.
This new law applies to any contractor who would be eligible for a license under Chapter 489, Florida Statutes, including general contractors, HVAC contractors, pool contractors, electrical contractors, and more.
Read on for more information about what you need to apply for contractor license reciprocity in Florida.
Note: As part of this statute, Florida's Construction Industry Licensing Board is required to seek out and enter into formal reciprocity agreements with other states. Due to the relative newness of the statute, Florida has only entered into reciprocity agreements with a few states, including California, Louisiana, Mississippi, North Carolina, and Georgia. Florida is expected to enter into reciprocal agreements with more states in the coming years.
11 requirements for contractor license reciprocity in Florida
In order to take advantage of this new statute, out-of-state license holders must meet the following requirements to obtain a Florida licensed contractor.
1. Licensed for 10 years
Contractors must have been licensed in their home state for 10 years, and in the same category that you will be applying for in Florida.

This means that if you've been licensed for 10 years (or more) as an HVAC contractor, you would be eligible to apply for that same license in Florida. You cannot use a license as one trade to apply for a license as another trade.
Further, Florida has multiple classes of licenses, so you need to check the definition of the type of work governed by each license class to see which one best fits your existing license.
2. Active within past 2 years
The existing license must be active or have been active within the last two years.
3. Continuing Education
Certified General, Building, Residential, and Roofing contractors must take a two-hour DBPR-approved course on the Florida Building Code, including information on wind mitigation techniques.

In an interesting twist, no continuing education unit (CEU) providers appear to be offering this class. But several of them offer two-hour courses on the Florida Building Code, as well as two-hour courses on wind mitigation techniques. So for four hours of classes, you can meet this requirement. Most classes can be taken online and are not expensive.
4. Pay the filing fee
Contractors must pay a filing fee to the Florida Division of Business and Professional Regulation. This fee is currently $350.
5. Get electronic fingerprints
Obtain electronic fingerprints from a Florida Department of Law Enforcement-approved vendor. Learn more about electronic fingerprinting and approved vendors on the DBPR FAQ page.
6. Submit a personal credit report
Submit a personal credit report from an approved vendor. You cannot order your own report online, print it, and submit it. View the list of approved credit-reporting agencies that will submit your report directly to the DBPR.
If your credit score is below 660, you will need to obtain a contractor's bond in the amount of $10,000-$20,000, depending on the license type. This can be cut in half by taking a 14-hour financial responsibility course from an approved vendor. View a list of approved schools and instructors.
7. Submit a business credit report
Submit a credit report for your business if you plan to operate in Florida through a business entity.
8. Register your business
Register your business entity in Florida. In Florida, licenses are issued to individuals and are then connected to a business entity through "qualification." This means that your Florida license can be connected to you, to your existing business entity, or to a new entity.

It is important to make sure to handle this part of the process correctly, because the name on your license must match the name on your contracts and advertisements.
9. Clear security
You will need to pass a background check.
10. Buy liability insurance
Have commercial general liability insurance with limits ranging from $100,000 to $300,000, depending on the license type.
11. Obtain workers' compensation insurance
Unless you're exempt, you will need to acquire workers' compensation insurance as well.
Keep yourself updated
Since this is a new statute and new process, there will likely be future updates. If you are planning to apply for a new license in Florida, it's always a god idea to consult with a licensed Florida construction attorney for assistance.
Written by
Win More Work
Get discovered for relevant work on the Procore Construction Network.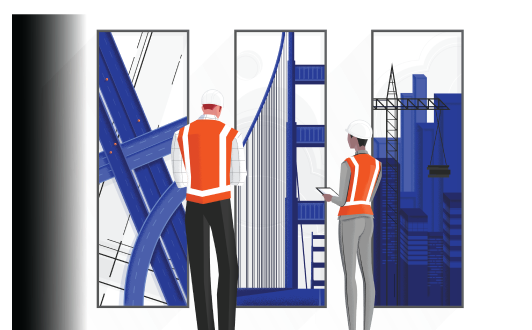 Explore more helpful resources