—  9 min read
The Design-Build Method of Project Delivery Explained
Last Updated Dec 1, 2023
Design-build is a construction project delivery method that has been around for centuries — but there has been a resurgence of interest in applying it to modern construction, with projections estimating that nearly half of construction spending will flow through the model by 2026. So what is the design-build method, and how does it help owners reach their building goals?
In design-build construction, an owner enters into a single contract to cover both the architectural design services and the physical construction of the build, streamlining the collaboration, communication, and coordination process. Throughout the entire building process, the owner has a single point of contact for questions and collaborative input. The contract can be between the owner and either the architect or the contractor; increasingly, both architect and contractor belong to a single design-build firm, which the owner contracts to complete the project.
The design-build method is most often understood by comparing it with the more traditional design-bid-build method, which involves an owner entering into two main contracts. First, the owner contracts the architecture and design process to one firm, then enters a second contract with a general contractor to complete construction on the project.
Though relationships are fundamentally different between the two models, the steps involved in the project process look fairly similar. Let's look at the steps involved in the design-build process, its key advantages, and how it fits into the future of construction.
The Design-Build Process
The main thing that makes the design-build project delivery model stand out is its emphasis on collaboration, which can impact anything from the project bids and scheduling to the quality of the finished product. Here are eight basic steps involved in the design-build process.
1. Site selection
During the predevelopment phase of a project, the owner will seek out appropriate sites to build. The design-build firm may consult in this phase to determine the best possible location. The owner would then acquire proper zoning, site survey, geotechnical investigations, and environmental assessment for the chosen property.
2. Project conception and feasibility
Through the site selection process, the owner starts to form a picture of the project's scope, budget, and schedule to determine its viability further. During project conception, collaboration with design-build teams offers the advantage of pulling in the architects and engineers early to help shape the project.
3. Preliminary Design and Cost Estimation
Owners will pull in the expertise of a design-build team to form early visual representations of the project through building information modeling (BIM) and virtual design and construction (VDC). Early collaboration could give design-build teams a leg up because this early collaboration offers better insights into project design, scope, budget, and timeline.
4. Selecting the Design-Build Team
By this point, the owner can develop a draft request for proposal (RFP) and provide it to selected proposers, who can ask questions and make qualifications before bidding and before the owner finalizes an RFP. The owner will seek out proposers who offer value in delivering project goals rather than selecting the lowest price.
Design-build firms often foster tight relationships with owners. Because the relationship between owners and design-build teams is so collaborative, owners may lean on past experiences during the selection process to hire teams they're familiar with.
5. Design phase
During this phase, the design-build firm and owner will develop conceptual designs for the new project, firming them up enough to settle on realistic contract terms, including defining performance requirements, early schedule and budget layout, and setting mutual goals.
6. Finalizing the contract
Once the project has a firm scope, schedule, and design, the design-builder and the owner can come together on a final contract cost.
7. Construction phase
During construction, the design-build team handles subcontracting, daily management and scheduling, and reporting back to the owner. One of the significant benefits of design-build is streamlined communication – the owner has a single point of contact in the design-build team.
8. Project closeout and post-construction review
During closeout, the contractor will review the project with the owner and provide any documentation the owner requires. Because all paperwork and documentation live with a single design-build team, closeout can be quicker and more straightforward than with traditional design bid build methods.
Learn more:
Advantages of Design-Build
The design-build method offers a similar overall structure to the more traditional design-bid-build delivery model while allowing for significant owner participation and minimizing owner responsibility and risk. Here's how design-build compares to other common project delivery methods.
Each delivery method offers advantages and disadvantages, and the choice among them will be impacted by the owner's wish for involvement, appetite for risk, and skill and experience in building projects. Still, the design-build method offers many selling points for construction owners.
1. Collaboration
Owners and design-build teams develop strong relationships thanks to the close, collaborative nature of the design-build construction method. A close relationship leads to the possibility of repeat business for the design-build team.
Owners can leverage relationships with design-build teams who offer architects and designers and BIM and virtual design capabilities all in-house, bringing them into the process early to inform project conceptualization and feasibility.
2. Cost & Quality
Increased collaboration from the earliest stages of project development can lead to significant budget savings and more efficient schedule creation. When architects and engineers, contracting, and owner teams pool information, resources, and knowledge on a key project, each stage is optimized to save time and money, and an effective Value Engineering process can take place to build an optimum quality product.
3. Risk Mitigation
Because of the breadth of the design-build contract, much of the risk involved in a project using the design-build method falls away from the owner to the design-build contractor. As a result, owners are often better protected against unexpected costs resulting from design errors or construction delays.
Within the traditional design-bid-build construction delivery model, the owner is responsible for separately collecting bids and entering into contracts with two or more companies. In this way, the owner takes on the bulk of the responsibility for budgeting and contracting and may take a substantial amount of responsibility for the design process.
A design-build firm coming in for a single project contract can handle all budgeting, contracting, and design aspects. The owner still identifies stipulations and requirements for the project, but may have the opportunity to take a back seat during later stages, merely signing off approvals during the remainder of the project's completion. However, this makes the owner even more reliant on the professionalism and capabilities of the design-builder.
4. Transparency
The traditional design bid build delivery method tended to pit one contractor against another in a race to shift blame and responsibility. As a result, there was information sharing between parties. Siloed information leads to inefficiencies, contrasting opinions, and a combative approach to change management.
By comparison, the design-build method puts the contracting and design specialists on the same team alongside the owner. Information sharing the cooperation becomes the default, so recommendations to the owner are unified and based on the owner's specs and budget.
5. Flexibility
Project changes can lead to significant turmoil when multiple parties are involved under separate contracts, as each tries to shift the responsibility and increased costs off to the others. The combative nature of the change process can lead to delays and increased costs.
Because all players are on the same team within the design-build contract playing field, the change process becomes a group activity to solve, where each team member can use their skills and expertise to make the changes quickly and without dissent.
Build Predictability and Productivity
Deliver projects on time and on budget with greater visibility.
Implementing the design-build method
The design-build project delivery method offers many advantages to owners in various building scenarios, but like all building projects, design-build carries some risk. Because of the breadth of a design-build contract, one of the most significant decisions the owner needs to make is selecting a design-build team.
Choosing a design-build team
Owners must always be vigilant about the teams they contract to complete a construction project. Selection is even more critical with design-build, in which owners give contractors a great deal of project responsibility.
Owners must consider a design-builder's previous experience and qualifications to complete similar projects successfully. Budget and schedule are always significant factors for contractor selection, but owners need to move beyond those factors to choose a team that can help them reach their goals with the project.
A design-build must communicate and collaborate effectively, and cooperate with the owner and any subcontractors brought in later in the project phases.
In preparing to pursue a project, a design-builder needs to build a team that inspires confidence in the owner that all the project needs will be met. The design-builder must foster professional relationships that will help move the project forward. If new to the delivery method, the design-builder should commit to the organizational structure and software that will work for the team to complete the project successfully.
Contract details to include
As with any project delivery method, a comprehensive, fair, and unambiguous contract is critical to maintaining relationships and completing a successful project.
The design-build contract needs to include:
A reasonable risk assessment and transparent allocation of risk

A clear-cut and straightforward process for handling changes

A prescriptive take on communications that details which stakeholders to update, and when and how those updates should happen 
Despite all the best intentions, disputes happen. The contract should detail steps to take to resolve disputes.
An agreement between the owner and the design-builder should describe the owner's role in design, approvals, and quality assurance, define each party's roles and responsibilities, and identify project milestones.
Future trends in design-build construction
As construction projects become more complex and the demands of the construction industry grow, construction owners increasingly rely on design-build to leverage industry expertise to deliver projects successfully.
With faster timeline expectations and shrinking margins, owners must make decisions for their projects that can best use time and money. The same pressures extend to decisions about delivery models: Nearly half of owners choose delivery methods based on the proposed schedule, while initial cost assessments influence a third.
Technology has already made a significant impact in delivering efficient construction projects. Construction project management software facilitates design-build's heavy influence on communication and collaboration through secure document sharing and storage, centralized communication channels, and continuous project tracking and budgeting.
The design-build construction delivery model is becoming more attractive for owners because of its numerous advantages during both preconstruction and construction phases. Because design-build brings architecture and design and construction under a single contractor, the owner has a single point of contact throughout the project's life cycle.
The model promotes greater collaboration between design and construction teams, offering greater efficiency and cost savings. Continued growth and innovation in construction technology, including construction management software and BIM, will further emphasize the benefits of the design-build model.
Written by
Bianca Holtier Coury
Bianca Holtier Coury is Manager of Continuing Education at Procore. She spent 15+ years in various roles managing construction projects, such as Preconstruction Team Lead, Purchasing Agent, and Project Manager. She has a wealth of experience in all project phases, including managing project schedules and budgets, bid management, and coordinating vendors and subcontractors. Bianca is an Associate Member of AIA and a LEED Green Associate. She currently serves as Director of Partnerships for the Construction Progress Coalition. Bianca holds a BA in Urban Design and Architecture Studies from NYU. She lives in Cleveland, OH.
View profile
Kristen Frisa
13 articles
Kristen Frisa is a freelance writer specializing in finance and construction technology. She has helped numerous companies to provide value to their readers and establish their expertise in their industries. Kristen holds a degree in philosophy and history and a post-graduate certificate in journalism. She lives in Ontario, Canada.
View profile
Win More Work
Get discovered for relevant work on the Procore Construction Network.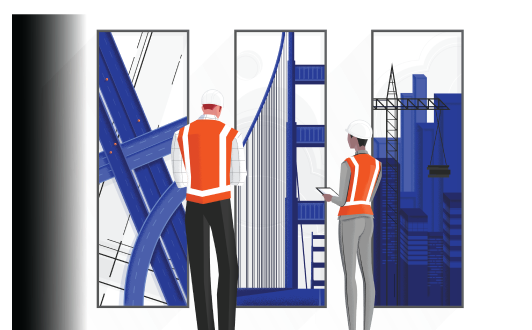 Explore more helpful resources