—  6 min read
Construction Change Directives (CCD): How to Navigate Forced Account Work
Last Updated Nov 16, 2023
Throughout the life of a construction job, there are typically numerous alterations made to the project specs. Typically, these changes are made via change order. However, when there is a disagreement about project changes, an owner may be able to override a contractor via construction change directives.
What is a construction change directive?
A construction change directive (CCD) is effectively a command to a contractor to change their work on the project. When a contractor is given a change directive, it is essentially an order: The contractor must follow the changes without any input. Change directives are also known as "force account work."
The American Institute of Architects (AIA) produces a form for this purpose, the G714 Construction Change Directive.
Change directives vs. change orders: What's the difference?
Despite the name, a change order is generally made upon agreement between the owner and the contractor. With change orders, either party will present the other with a proposed change, and then both the owner and the contractor will agree on how to make that change, as well as other adjustments to the price and the schedule.
Change directives aren't an agreement or a request to make a change — they're mandatory. Change directives are literally a direction, given by an owner, that a contractor must abide by. Often, a change directive will follow a disagreement between the owner and the contractor.
There's also a way an architect can change the work on a project without the consent of a contractor: the Architect's Supplemental Instruction, or ASI. However, an ASI isn't allowed if the change affects the schedule or cost, so it does not have the same kind of effect as a change directive.
Can an owner really change the contract without an agreement?
Change directives can only be made if they're allowed in the original construction agreement. So, if the contract doesn't explicitly allow for an owner to issue change directives, a contractor isn't bound by an owner's unilateral demand to alter the project.
Additionally, even when change directives are allowed, there is a limit to how much an owner can alter the contract. That's where the cardinal change rule comes in.
If a change directive (or even a change order) changes the contract so much that the change results in an abandonment of the original contract, that change directive can't be made. Or, technically, it can be made, but a contractor might not have to follow it. If a change directive fundamentally alters the original contract in such a way that constitutes a cardinal change, that could be considered a breach of contract.
How contractors can respond to a change directive
When a contractor is faced with a change directive, they generally have a few options, such as:
Agreeing to the change, the price, and the timing proposed by the owner

Proposing alterations to the change directive (be that for the work itself, the price for that work, or for the schedule)

Disputing an issue with the change directive after the additional work is completed

Walking off the project — facing the possibility of breach of contract
When a contractor disputes the adjustment, they should submit a written statement. This serves as a declaration that they are proceeding under protest, and it could reserve the right to make a claim for payment after performance.
Payment for work under a change directive
For things like time and material contracts, determining a price for changes might be simple to calculate. However, when the contract price can't easily and fairly be adjusted for new or additional work, it might take a little more effort to determine what's owed.
Obviously, the most preferable route is to come to some understanding about what should be owed — and that will be a lot easier if good relationships have been established on the project.
Billing a change directive as one would bill a change order makes sense. If an owner disputes that invoice, the standard options apply. Talking out the issue — and potentially negotiating the matter — is preferable to initiating a payment dispute. But, if that won't work, escalating the matter to some degree might make sense (like with a Notice of Intent to Lien or other payment procurement methods). And, if talking it out or escalating the issue doesn't work, it might be time to make some form of payment claim.
Make it easier to manage construction.
Best practices for owners and contractors
The best way to deal with change directives is to avoid them altogether. When a change directive is issued, that means that the contractor and owner can't get on the same page and the owner is having to impose their will, which can cause problems in the relationship.
Contractors don't want to be forced to do things against their will (especially when they aren't even based on the contract). A change directive erodes the relationship between the owner and the contractor, so future dealings tend to be icier. Plus, deciding on the price, schedule adjustment, and execution of a change directive opens up all sorts of opportunities for an issue. Ultimately, change directives can create a contentious atmosphere that's ripe for future disputes.
How to prevent construction change directives
By fostering an atmosphere of open communication from the start — beyond just the bare-bones project and contract discussions — a contractor can better understand what the owner is looking for in the project. Plus, through this communication, it will be easier for an owner to pick up on any confusion between the parties.
Additionally, having documents in an easily accessible, centralized location will not only help foster collaboration between parties across an entire project, but it reduces the risk for possible misunderstandings.
Through building the habits of documentation, collaboration, and clear communication, it becomes easier to talk out any issues that will pop up down the road. When both parties feel comfortable with each other, proposed changes to a project's scope or specifications can be discussed in a civil manner. That way, both sides have input on how the change will be undertaken, and a regular change order can be made to enact those changes.
Written by
Matt Viator
Matt Viator, Counsel for Procore Technologies, a Louisiana native who's settled in New Orleans after a brief stop in Baton Rouge. Matt joined the Levelset (a Procore Company) team as a 2016 and is a licensed Louisiana attorney with a J.D. from Tulane University Law School. Matt has extensive construction law knowledge surrounding contracts, payments, and more.
View profile
Win More Work
Get discovered for relevant work on the Procore Construction Network.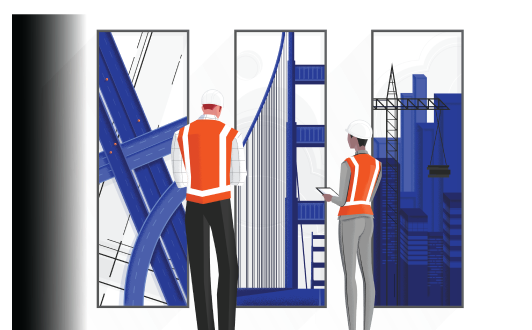 Explore more helpful resources