—  8 min read
10 Common Construction Risks for Contractors & Owners
Last Updated Nov 16, 2023
Construction is a tough, often volatile industry, with one of the highest rates of business failure of any economic sector. While construction can be a lucrative business, it is also high risk. Predicting future risks, and taking steps to mitigate their impact, is critical to the success of any project. While it is impossible to eliminate entirely, identifying common sources of risk is the first step in minimizing loss. Below, we'll explore some of the most common construction risks that can disrupt project schedules, erode profit margins, and drive expensive, lengthy disputes.
1. Delays
Without a doubt, delays are among the most common risks involved in construction. Pushing back the delivery date on projects affects everyone on the job. Delays can stem from a variety of places, including:
Poor project management

Supply chain disruptions

Change orders

Accidents

Adverse weather
Delays can be caused by activities at any level of the chain, and both in the back office and on the jobsite. As a result, it is critical for owners and general contractors to establish clear communication processes that are easy to use by employees, subcontractors, and vendors alike. The sooner potential delays are identified and communicated to the construction manager, the faster they can take action to avoid or reduce the delay.
2. Documentation errors
According to the Arcadis 2022 Global Construction Disputes Report, the second-highest cause of disputes globally was errors and omissions in contract documents. The increasing size and complexity of commercial and public construction projects, combined with growing cost-saving pressure to speed up construction, creates more potential for errors and omissions in the preconstruction process. Errors in drawings, specifications, and design coordination can lead to increased capital costs and schedule delays.
The risk caused by documentation problems extends well beyond preconstruction. In the Arcadis report, "poorly drafted or incomplete and unsubstantiated claims" was the leading cause of construction disputes in North America in 2021.
Contractors and subs must often meet stringent notice deadlines and submission requirements, whether prescribed by contract or by statute. Documentation errors or missed deadlines can delay payments and even invalidate a contractor's right to file a claim.
The risk of errors is compounded by the sheer volume of documents required to complete a project, including:
Drawings

Contract documents

Notices

Pay applications

Lien waivers

Change orders

and many others
3. Change management
Any material change to the contract after construction begins is a significant risk to owners, contractors, and suppliers alike, because it will affect time, scope of work, materials, and cost.
When the GC receives an RFI from the owner that directs them to make a material change to the project, it kicks off a waterfall of events down the chain. The GC will issue RFIs to each subcontractor whose work is impacted.
Ideally, each subcontractor would submit a change order that details the cost and schedule adjustment required, and wait for the owner's approval before they begin the work. But in the real world, in an effort to avoid or reduce schedule delays, contractors frequently get started on work before it is approved. In this all-too-common scenario, payment disputes between the owner and contractors are a near inevitability.
Risk prevention around change management begins during preconstruction. The more time and effort spent on investigating site conditions and reviewing drawings and site plans for accuracy, the fewer changes required after breaking ground. During the project, owners and contractors should follow a clear and efficient process for communicating and managing changes, doing everything possible to reduce the time between RFIs and change order approval.
Contractors can greatly reduce their risk of payment disputes over contract changes by getting an approved change order in hand before beginning the work.
4. Subcontractor default
Subcontractor default is a serious risk, especially on complex projects that require a large number of specialty contractors to complete specialized portions of work. The larger the project, the greater the number of subcontractors on the job. Pressure to accelerate construction often requires trade stacking and tight schedules with a very slim margin for error. When a subcontractor defaults on their contract or otherwise fails to perform, the entire project can be affected, especially if their scope of work falls on the critical path.
5. Supply chain issues
Building material shortages and price escalations can impact schedules, construction costs, and profit margins. Since the COVID-19 pandemic began, the global supply chain has experienced near-continuous setbacks and disruptions, with wide-ranging impacts on construction in progress.
Pricing for lumber and other materials has been volatile. But many contractors have had recent trouble even getting delivery of necessary materials. Supply chain issues aren't always caused by a global pandemic. Cost increases and material shortages can be driven by:
Shipping and trucking issues

Natural disasters

Business closures

Spikes in demand

Fuel prices

Economic recession

Strikes and labor disputes
Many construction contracts include an escalation clause to balance risk between the contractor to the owner in the event of price spikes. But construction managers and owners need to keep a close eye on global supply chain developments to monitor the risk of material shortages. A flexible and diversified supply chain is fast becoming essential for construction projects of any size.
Stay Ahead & Leave Risk Behind
Manage, baseline, and improve your quality and safety program from your desktop and mobile devices.
6. Poor project management
Poor project management leads to miscommunication, delays, and disputes. When a general contractor or construction manager isn't clear on what's expected or does a poor job of scheduling subs, time and materials can go to waste.
Poor project management can cause a ripple effect across other projects as well, increasing the risk for specialty contractors. When a sloppy project management delays a specialty contractor's work, it can disrupt schedules on other jobs and make labor and equipment coordination an impossible task.
7. Labor shortages
Labor presents a construction risk with projects of any size. Finding qualified, reliable employees is a growing challenge for businesses in every industry. There's always a risk that manpower lined up for a project might fall through.
When a contractor takes on a project and discovers they don't have the manpower to finish it, it can slow everyone on the job down. Again, this pushes out the timeline and cuts into profitability.
On union projects, the potential for a strike creates additional risk. Solidarity across locals can mean your entire union workforce walks off the project in protest of working conditions on another job beyond your control.
8. Poorly defined scope of work
It's hard to keep a project on track when it's unclear what that track looks like. A poorly defined scope of work is a management issue that can (and usually does) roll downhill. Contractors working under a fixed price or lump sum contract should pay close attention to items like:
Site conditions

Customer input

Materials pricing
These can drive the cost of a project up and profit margins down. However, there are mechanisms to use, like cost-plus contracts for avoiding the effects of a job without a definitive scope. Improving communication on every project level can lead to a better-defined scope and help you stay profitable by avoiding scope creep on your projects.
9. Health and safety hazards
The building industry consistently ranks at the top of the most dangerous industries. The risk of health and safety hazards is a frequent concern for construction businesses, who want to both maintain a healthy workforce and avoid financial loss due to increased workers compensation insurance premiums or penalties from safety violations.
Two prominent health and safety organizations, Occupational Safety & Health Administration (OSHA) and the American Industrial Hygiene Association (AIHA), independently identified their top four health and safety risks in construction.
Falls

Caught in or between

Struck by

Electrocution
Manual material handling

Air contaminants

High temperatures
Both organizations offer a variety of training and educational resources to support contractor safety programs.
10. Payment disputes
The time to get paid in construction is among the longest of all industries. Slow payments create risk for everyone on a project, at all levels of the chain. Payment problems disrupt contractor cash flow and increase the risk of default. They also increase an owner's risk of lien claims on the property, as contractors and suppliers take action to recover unpaid contractual amounts.
Payment disputes arise frequently due to:
Funding/financing delays

Lien waivers

Back-charges

Work quality disputes
Comprehensive documentation, clear communication, and close adherence to contract requirements are vital for contractors to prove their case if it ends up in court.
Written by
Tom Scalisi
57 articles
Tom Scalisi is a writer with over 15 years of experience in the trades. He is passionate about educating contractors and specialty contractors about the best practices in the industry. He has seen first-hand how education, communication, and preparation help construction professionals overcome challenges to build a strong career and thriving business in the industry.
View profile
Win More Work
Get discovered for relevant work on the Procore Construction Network.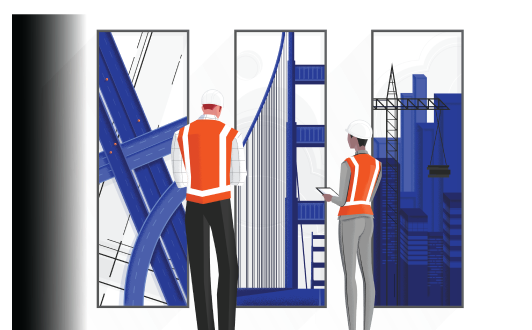 Explore more helpful resources