—  7 min read
CCIP & OCIP: A Guide to Controlled Insurance Programs in Construction
Last Updated Aug 23, 2023
Each contractor and party on a construction project has their own insurance, which may or may not be adequate to protect the work they're performing. With so many policies involved, there's a good chance that coverage is overlapped — and a claim could cause insurers to battle with each other over who's at fault.
To make the insurance situation clearer — and to save money — the property owner or general contractor can purchase an inclusive policy that covers an entire project, known as a Controlled Insurance Program (CIP). In this article, we'll explain OCIP and CCIP, including policy coverage, advantages, and things to consider before purchasing.
What is a Controlled Insurance Program (CIP)?
A Controlled Insurance Program (CIP), also called wrap-up or wrap insurance, is an insurance package designed to cover all liability and losses during an entire construction project, or across multiple projects.
This policy covers all project parties, including the general contractor, subcontractors, sub-subcontractors, and the project owner.
With a project that has wrap coverage, subcontractors do not need to provide their own insurance. Instead, they are issued a certificate to show that they have been enrolled in an OCIP/CCIP project. Because activity on the project is covered by the wrap policy, a sub's insurance provider should remove the exposure correlated with the wrap-up job from their existing premiums.
CCIP vs. OCIP insurance
There are two types of controlled insurance programs:
A Contractor-Controlled Insurance Program (CCIP) is a wrap policy purchased by the General Contractor to cover liability on a construction project, or across multiple, ongoing projects. 

An Owner-Controlled Insurance Program (OCIP) is a wrap policy held by the property or project owner that provides comprehensive liability coverage on a project. 
Both OCIP and CCIP provide liability coverage across all parties on a project. The primary difference is that a Contractor-Controlled Insurance Program (CCIP) is purchased by the general contractor, while the property or project owner holds the policy on the Owner-Controlled Insurance Program (OCIP).
The policyholder is responsible for the premiums, as well as any deductible or self-insured retention.
Rolling wrap insurance
Rolling wrap insurance is a type of coverage that allows the policyholder to "roll" additional projects into the same policy. While a CIP is typically purchased to cover a single, large project, GCs may choose a rolling wrap policy to provide coverage across multiple, ongoing jobs (over a defined period of time).
Construction Insurance Simplified
Get better terms.
What do OCIP & CCIP cover?
CCIP and OCIP typically provide general liability coverage for all parties on a project. They are also frequently written to include umbrella insurance and workers' compensation insurance. In monopolistic states, where workers' compensation is run through the state, CIPs are available without this coverage.
These base policies protect the project from third-party bodily injury and property damage claims, as well as worker injury claims. Most also come with a completed operations tail that protects the project until the statute of limitations for claims has expired.
Additional coverage can be added alongside these wrap-up policies, including builder's risk, installation floaters, professional liability, and subcontractor default insurance.
"General liability-only" Controlled Insurance Programs are generally only used on large projects with a hard cost construction value of $25 million or more. Policies including workers' compensation coverage are utilized on projects with a hard construction value of at least $100 million (in most states).
While a CIP is customizable, "general liability-only" wrap-ups have become more popular in the last few years, according to Joshua Rogove, President of CR Solutions.
"I like to call them 'Wrap-ups for Rookies,' based upon the distribution (wholesale vs retail), smaller job size required for these programs (to make financial sense), as well as the lower retention and lack of collateral typically associated with these programs," Rogove says.
Coverage exceptions
A CCIP or OCIP policy will typically cover all contractors on a project, including subcontractors. However, some subcontractors may be excluded from coverage, especially if they have a high modification rate, or perform high-risk work, like hazardous material operations, demolition, blasting, or abatement.
A CIP also typically does not cover material suppliers, haulers, and truckers. These companies must provide their own insurance.
How much does CIP cost?
The cost for CCIP and OCIP coverage typically varies from 2% to 12% of construction costs. The actual premium is based on various risk factors, including policy limits, types of coverage, project location, type of construction, and value of the project. The cost of the premiums will also be affected by the amount of the deductible, and whether the policy includes self-insured retention.
Deductibles & self-insured retention
A controlled insurance program will typically include a deductible or self-insured retention (SIR) — or sometimes both. These are amounts that the policyholder is responsible for paying directly, that the insurance company will not cover. However, there are key differences between the two.
The deductible on a CIP policy works the same as any other insurance policy: When the policyholder files a claim, the insurance company will assess the loss value and submit a claim payment (if applicable) and then recoup the deductible obligation from the insured.
SIR is a fixed amount that is totally separate from — i.e. not covered by — the policy. The policyholder is responsible for paying for losses up to the SIR amount before filing a claim with the insurance provider.
"The insurance is truly excess of the SIR," says Joshua Rogove. "So, until that self-insured retention is exhausted, the insurance won't step in."
4 key benefits of OCIP/CCIP insurance
1. Reduced costs
Whether the policy is controlled by a contractor or owner, an OCIP or CCIP policy reduces project overhead. Bundling insurance typically lowers the overall premiums and reduces markup on contractor and subcontractor policies as well.
"Instead of each contractor going out and procuring their own coverage individually (on an annual basis for all work completed during a particular policy year), under the wrap-up, the Sponsor goes to the insurance market with a defined project/location/term & associated construction value commitment," says Rogove.
"Ideally, based upon the controlled risk & economies of scale, the sponsor can purchase the wrap-up for less than or equal to the sum of all the insurance credits from the GC and all the subcontractors."
2. No gaps in coverage
Insurance gaps are a common risk on construction projects. While contractors typically provide a certificate of insurance before they can begin work on a contract, there are few safeguards to ensure they maintain that coverage throughout the project.
Because CCIP and OCIP cover all of the contractors on the job, they ensure that there are no gaps in coverage, either due to uninsured contractors or policy lapses.
3. More competitive bidding
When contractors and subs bid on a construction project, they are typically required to hold insurance policies with a minimum amount of coverage. Large commercial or public projects often require much higher policy limit minimums than small contractors can afford.
A Controlled Insurance Program can open up the bidding pool of contractors on a project, leading to a more competitive bidding process. Without minimum insurance requirements, smaller contractors are more comfortable bidding on larger projects. This can also incentivize women and minority-owned construction businesses to bid.
4. Simplified claims process
As there is only one policy involved, a wrap policy simplifies the claims process. It reduces the due diligence and research needed to assign responsibility for claims.
Written by
Dawn Killough
33 articles
Dawn Killough is a writer with over 20 years of experience in construction, having worked as a staff accountant, green building advisor, project assistant, and contract administrator. She shares fundamental green building strategies and techniques in her book, Green Building Design 101. Dawn lives in Portland, Oregon.
View profile
Win More Work
Get discovered for relevant work on the Procore Construction Network.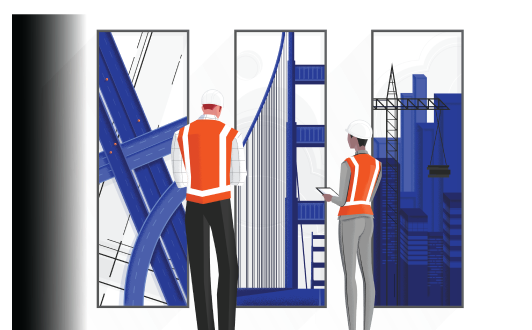 Explore more helpful resources