—  4 min read
What is a Waiver of Subrogation in Construction?
Last Updated Aug 23, 2023
Subrogation allows your insurance company to assume your rights and responsibilities by paying a claim for damage to your property or injuries suffered — if a party other than yourself or your company was responsible for these incidents. A waiver of subrogation clause, common in construction contracts, removes this right.
This clause can protect contractors and shift the risk for damages to owners and their insurance policies. A project owner or general contractor may require you to add this endorsement to your business insurance policy. Read on to learn how waivers of subrogation work and why they are an important part of insurance.
An example of how waivers of subrogation work
Here's an example of subrogation as it applies to commercial auto insurance:
You're the contractor for a residential home project. A number of subcontractors work on the site. During the job, an electrician's van strikes your business pickup truck. It's the electrician's fault, but you can't be sure when or if the subcontractor will report the claim to their insurer.
You need your truck back for work, but the claim could take some time to pay out. But, you can then make a claim with your insurance company to speed up the payment process. Your insurer pays the claim to fix the truck, and can make a claim against the electrician's insurer for reimbursement.
In the construction industry, project owners will often require contractors, subcontractors, suppliers, and others working on a jobsite to give up this right of subrogation. The waiver allows contractors' claims to be paid solely by their own insurance companies, even if another party could be found at fault for the accident or injury.
Why waiver of subrogation clauses are important
Legal issues can delay project completion. So, waivers of subrogations transfer more risk to the insurance companies that represent both parties involved in a mishap. Each party's insurance companies pay claims without regard for fault, and the work carries on as planned.
Liability for an accident might be difficult to pinpoint, and waivers of subrogation often apply to general liability policies. Rather than having a project held up by legal proceedings, many general contractors and project owners require waiver of subrogation endorsements. These amendments help claims get paid in a timely manner and allow work to progress as scheduled.
Construction Insurance Simplified
Get better terms.
What contractors need to know about waivers of subrogation
As a contractor, a waiver of subrogation might seem like a big ask from an owner. It may appear as if you're giving up some rights to which a liability insurance policy entitles you. In a sense that's true, but you're basically transferring more risk to your own insurance company, and for that request, you may pay more.
The bottom line is: A waiver puts more risk in your insurance company's hands and shouldn't weaken your liability coverage. But, it's smart to review all the pros and cons with an agent or broker.
Since your insurer waives its right to collect from another at-fault party, any claims will be the responsibility of your business insurance carrier. Thus, the waiver of subrogation could mean greater claims volume for your contracting business. With higher projected claims costs, your insurance company might collect an additional premium when you opt for this specific endorsement. Some insurers, however, may include a waiver by default on a policy and other carriers may not offer them at all for certain businesses.
Subrogation waivers are standard practice in the construction industry. Waivers are commonly included in building contracts designed and produced by the American Institute of Architects (AIA). This organization sells all types of construction documents and agreements to parties involved in a project.
The AIA A201 General Conditions Form includes subrogation language that waives the rights of recovery for contractors and subcontractors. So while a waiver of subrogation may seem like an unusual request, it's really business as usual.
What else is there to know?
Waivers of subrogation apply to general liability policies for owners and contractors. But, contractors and other stakeholders need to account for other business exposures by exploring all policy options that include:
Business auto insurance

Employment practice liability 

Commercial umbrella insurance 

Business property coverage 

Pollution liability coverage 

Inland marine insurance 
Written by
Thomas Tracy
13 articles
Thom is a group benefits consultant with over 25 years of experience as an insurance and financial advisor. He has written for Quickbooks, tED Magazine, Investopedia, the National Bank of Arizona, and others.
View profile
Win More Work
Get discovered for relevant work on the Procore Construction Network.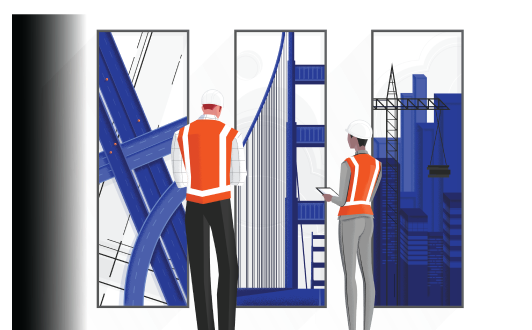 Explore more helpful resources