—  5 min read
Calculating Subcontractor Fee Percentage: What Should You Charge as a Specialty Contractor?
Last Updated Nov 7, 2023
Rates, whether hourly or by the project, can be a source of great debate in construction. Are you charging too much? Are you not charging enough? What does your competition charge? What's a good rate for paying contractors in your area? Making sure you're getting a fair rate for your work is vital to your business' success, but determining that number can be a challenge. Here are the basics of figuring out how much to charge for your business' services as a specialty contractor.
Calculating subcontractor fee percentage
Though it would be nice if there was just a standard dollar figure, that may not work for every business. You could go with a general average of other area contractors, but again, it may not work for your particular situation.
In general, a rate should be based on a few specific details. It should include you or your crew's hourly rate, the cost of materials, any overhead expenses, and some amount of profit. But when many contractors start out, they only take into account hourly rates and the cost of materials.
To ensure your business can continue as well as grow, you need to cover all your expenses, not just the ones directly related to the job, and make some profit to pay for the expansion of the business, dry spells down the road or to provide a buffer when larger jobs are slower to pay or require replacement material for damaged supplies.
Calculating a good rate for a subcontractor should start with the basics: labor plus materials. Then, profit is typically between three and five percent of the project total. But overhead is a topic that many contractors find confusing.
How to calculate construction overhead
Start with your basic employee costs: These are costs beyond the withholding and payroll taxes that the employee sees on their paycheck. It can include the other half of the Social Security tax you need to pay, benefits such as health or a matching 401K,

workers' compensation

, vacation or sick days, safety equipment on the job and similar expenses that go above and beyond the basic labor and material costs.

Next, add tour back office expenses: How much does your bookkeeper cost? Do you have to pay subscription fees for software that is used on a regular basis? One area where contractors often lose money is failing to pay for the time they spend in the office working on bids and paperwork. Your time is valuable, so if you can't automate the process or use tools to limit the amount of non-billable time spent in these pursuits, you're leaving money on the table.

Whether you rent or own your location, you'll usually still need to pay rent or a mortgage. Subcontractor tax on the property is another area that can't be ignored, because whether or not you make any money during the year, the tax agency is still going to expect to be paid for your property values. Utilities can also cut into your profits if not accounted for in your office overhead. Are you making truck payments or buying new equipment to replace aging tools that are losing their effectiveness? Any of the expenses you undertake to keep your business operating need to be taken into account when determining a fair rate for your business as a subcontractor.

Finally, add any fees and regulations that need to be addressed: Fees for testing and certification can quickly eat into your profits, as can training and updating skills for new technologies that are quickly becoming available.

Most states and municipalities will require you to maintain a license

for a variety of contracting jobs, including electrical work. Are you accounting for these fees and costs in your overhead? If your license or certification requires continuing education hours to remain current, have you included the cost of business that will be passed up to attend that training?
Though it's far easier to ignore all the various costs that go into your total overhead, knowing how much they are as a percentage of your annual income and expenses can make all the difference between making a great rate and barely scraping by. Add up all the costs, then divide by how long the job will take to determine your rate.
Save time and increase the accuracy of your estimates.
Tap into the power of combined 2D and 3D takeoff and estimating to save time and improve accuracy.
Improving your rate as a specialty contractor
All these fees and costs can quickly add up to take a huge chunk out of your profits as you work. But there are ways to be able to improve the rate you charge, and one of the key ones is to become a notable name in your field, and stick to one contracting specialization.
One area where you'll see different contracting rates is if you specialize in any particular area of contracting. Do you have experience putting in photovoltaic panels and systems or are you credentialed as a LEED AP contractor? Do you have a reputation for excellence in your area? Contractors who do often charge more. These types of contractors also spend more time keeping up with the newest developments in the industry, so the higher rate they charge helps pay for the time spent pursuing this information and industry innovation.
These specializations open the door to charging a higher rate, because now you have skills, knowledge and experience that other contractors can't meet.
Written by
Chris Lee
14 articles
Chris is currently Director, Solutions Engineering at Procore. In 2015 he co-founded Esticom, a cloud-based takeoff and estimating application acquired by Procore in 2020. In a past life, he owned and operated a low voltage contracting firm based in Austin, Texas.
View profile
Win More Work
Get discovered for relevant work on the Procore Construction Network.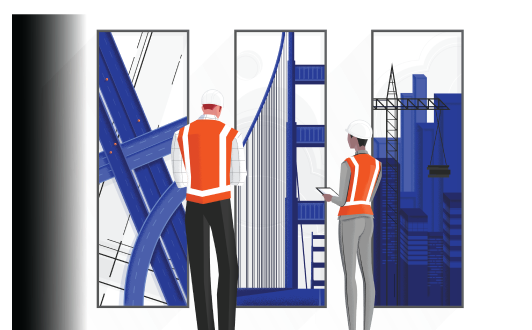 Explore more helpful resources