—  4 min read
Montana Contractor Licensing Guide
Last Updated Oct 17, 2023
If you're starting or already running a contracting business in Montana, chances are you need to register — and perhaps obtain a license as well. We've put together a guide to show you what you need to do to get a Montana contractor license. Keep reading for all of the details.
How to get a Montana contractor license
Montana contractor licensing and registration can be pretty simple: Almost all contractors within the state of Montana have to carry a license or register their business with the state.
Montana's laws state that anyone who "constructs, alters, repairs, adds to, subtracts from, improves, moves, wrecks, or demolishes a building, highway, road railroad, excavation, or other structure, project, development, or improvement attached to a piece of real estate" is required to hold a license. We'll go over the requirements for each of the typical contractor types so you'll understand what's required.
General contractors and subcontractors
General contractors and specialty contractors have to register their businesses with the Secretary of State, but there are two routes they can go afterward.
Montana offers both Independent Contractor Registration and Construction Contractor Registration, and your business's structure will determine which is best for you. Both registrations go through the Department of Labor and Industry.
Montana considers Independent Contractors as contractors "independently established in their own business and have elected to not cover themselves under a Montana workers' compensation insurance policy." To apply for an Independent Contractor Exemption Certificate (which exempts you from the insurance requirements), use the Montana Contractor Portal.
Independent contractor applicants must be free from control or direction from a hiring agent, engaged in their own independently established business, and covered under a self-elected workers' comp insurance policy or obtain an ICEC.
Construction Contractor Registration is for contractors in the construction industry with employees, as well as corporations and manager-managed LLCs. This designation will include most construction contractors with employees.
The fee for a contractor registration application is $70, and the independent contractor registration fee is $125. Neither of these registrations requires work experience or a written exam. 
Electrical contractors
Licenses for electrical contractors fall under the control of the Montana Electrical Board, which is part of the DLI. The requirements are different than other subcontractors in that electrical contractors will have to take a written exam before the board issues a license.
Contractors can apply through the Montana Department of Labor and Industry portal. You'll have to create a login and password, but you'll be able to file for an electrical license online.
Plumbing contractors
Plumbing contractors looking to start their own businesses will have to carry licenses issued by the Montana Board of Plumbers. This board also falls under the DLI. Montana requires applicants to pass a written exam before they receive a license or registration.
Contractors can apply through the Montana Department of Labor and Industry portal. Like the electrical contractor application, you'll have to create a login and a password, but you'll be able to apply for a license online.
Penalties for unlicensed contracting in Montana
Montana takes its licensing and registration requirements seriously. Construction contractors found working without a registration or without a license can find themselves racking up a $500 fine for each occurrence.
Performing electrical or plumbing work without a license is even worse. In Montana, such unlicensed work is a misdemeanor, and it could result in a minimum fine of $250 (with a $1,000 maximum) and a jail stint between 90 days and a year.
Montana doesn't have any hard and fast rules about licensing or registration and mechanics liens. But not holding a license or not registering your business when the state requires isn't a good idea. Even if you're able to file a lien, if you have to foreclose on it, the court will not likely find your unlicensed or unregistered status flattering to your case.
Written by
Tom Scalisi
57 articles
Tom Scalisi is a writer with over 15 years of experience in the trades. He is passionate about educating contractors and specialty contractors about the best practices in the industry. He has seen first-hand how education, communication, and preparation help construction professionals overcome challenges to build a strong career and thriving business in the industry.
View profile
Win More Work
Get discovered for relevant work on the Procore Construction Network.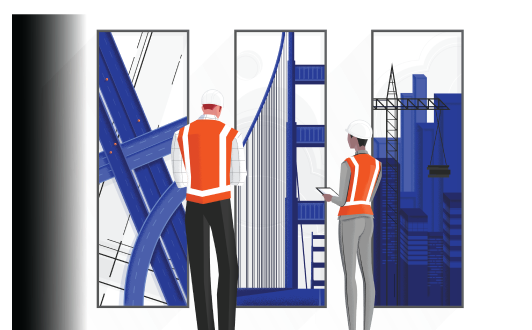 Explore more helpful resources