—  7 min read
How to Become an Electrical Estimator: Role, Education, Skills, & More
Last Updated Dec 1, 2023
The role of an electrical estimator is one that is highly specialized and technical in nature — and it can also be one of the most rewarding. In 2023, PayScale's average base salary for US electrical estimators was $71,896, with experienced electrical estimators even making just over $100,000 a year. Let's take a look at what electrical estimators do in the field, what steps to take to become educated and qualified, and what skills you'll need to become an electrical estimator.
What do electrical estimators do?
Electrical estimators generally work alongside other estimating experts to provide an accurate electrical estimate for a project.
They need to be highly skilled in:
Cost estimation

Blueprint reading

Studying specifications

Project estimation

Contract negotiations

Project bidding/tendering

Other related roles
Their work also involves quoting contract estimates and carrying out the analysis of quotes from the subcontractors/suppliers, so they have the right qualification information and bid pricing that will enable them to decide on the best and most cost-effective bids.
Electrical estimators are generally in charge of the bidding process for the electrical component of major construction projects and will perform tasks such as bid evaluation and pinpointing any deficiencies with particular bids from the suppliers and subcontractors.
There is an important project management aspect to this job. Apart from determining the amount of work that will be carried out as well as the cost, they must also create a plan of action, schedule, and calculate the human resources that will be required in order to complete the electrical project successfully. It is a high-demand position and in many cases, electrical estimators generally work on multiple projects simultaneously.
Because the jobs go hand in hand with general construction projects, many electrical estimators are also qualified quantity surveyors.
What degree do you need to become an electrical estimator?
There is no standalone degree in electrical estimating, so anyone interested in pursuing this career path can follow various routes in order to achieve it. You can take an associate's or bachelor's degree in electrical technology, electrical engineering or construction management where the topic is generally covered — we'll cover these degrees in detail below.
If you have already undertaken these degrees, you can enroll in a certificate in cost estimating that can lean more towards construction management cost estimating or electrical cost estimating, depending on your preferences.
If you are undertaking an electrical engineering degree, look for a program that will offer you more hands-on training in electrical cost estimating.
You can take further initiative by enrolling in specific internships or placement programs where you can immerse yourself in hands-on projects.
Make it easier to manage construction.
An Associate Degree in Electrical Technology
This is one of the best routes that you can take in order to become a qualified electrical estimator. An associate degree is also relatively shorter and can be completed in under two years. In this program, you will learn about the fundamentals on installing, testing and also maintaining electrical equipment, electronic circuitry, reading electrical drawings, and programmable logic devices amongst others. Some examples of popular programs include the following:
Bachelor's Degree in Electrical Engineering
The degree program can be completed in four years. In most electrical engineering degrees, there will be a requirement for capstone projects for successful completion. Some of the best colleges for electrical engineering degrees include the following:-
Bachelor's Degree in Construction Management
If you are not taking the electrical engineering route to a cost-estimating career, you can also take the construction management route. Here, you will cover many aspects of construction projects including cost estimation. Before you graduate, you may be required to carry out a research project. You can take a construction management bachelor's degree in institutions such as the following:
Getting a Certificate in Electrical Cost Estimating
If you already hold a relevant degree, a certificate in electrical cost estimating can be a prudent option to plump up your credentials as a cost estimator.
The certificate courses are generally shorter and can be completed in one or two semesters, but they give some gravitas that can help you differentiate yourself in the job marketplace. You can learn about various areas of the job, such as estimation, plan reading, blueprint reading, design and cost management amongst other core skills that you can apply in a real-world environment.
Familiarity with the National Electrical Code (NEC) and other Standards
Becoming a professional electrical estimator means knowing your way around the National Electrical Code and familiarizing yourself with various other standards such as ISA, UL and NFPA.
You should be familiar with the classification requirements of the areas in which you are working with regard to the documentation and design of your projects. You will want to be familiar with all aspects of wiring including color-coding, the various wiring techniques and costing for each technique, classifications for wiring insulation, de-rating and sizing. You also will want the skills to accurately read and interpret schematics, wiring diagrams, one-line diagrams as well as P&IDs and optimize them to meet project requirements or specifications while saving money for your clients.
Modern electrical estimation requires knowledge and proficiency in electrical estimation software tools that deliver fairly accurate results for your projects. You should also be tech-savvy and good with software tools such as Microsoft Word, Excel and Outlook for ease of communication with teams and project owners or directors that you will be working with.
Electrical Estimation Certification
For your professional certifications and affiliation, you may apply with the American Society of Professional Estimators (ASPE) which promotes professionalism and best practices in the construction industry.
If you are pursuing a career as a professional estimator, getting the ASPE Certification will give you the highest level of professional recognition in your line of work, respected by many employers. As a Certified Professional Estimator or a CPE, you will be recognized for your high level of proficiency as well as ethical standards in carrying out electrical estimating projects.
Another certification that you can seek out is the Association for the Advancement of Cost Engineering International certification, or the AACE. In order to obtain either of these certifications, you must have been practicing as a cost estimator for a period of not less than two years and must have passed a written examination.
Employers Prize Experience
While professional qualifications are a requisite requirement for you to practice as an electrical estimator, many employers prize field experience on top of that. So it is important to be deeply engaged in cost estimation projects early on in your career and also the initiative to learn more and expand the scope of your experience.
Additionally, this is a job that requires great interpersonal skills as well as good written and verbal communication. In most construction projects, you are going to be working with a team of other estimators and specialists that you must relate and collaborate with in order to give your clients optimal outcomes. Marketing skills are also important, especially if you will be working as a freelance electrical cost estimator. You will need that ability to win projects, deliver value for your clients and make money on a consistent basis.
Written by
Chris Lee
14 articles
Chris is currently Director, Solutions Engineering at Procore. In 2015 he co-founded Esticom, a cloud-based takeoff and estimating application acquired by Procore in 2020. In a past life, he owned and operated a low voltage contracting firm based in Austin, Texas.
View profile
Win More Work
Get discovered for relevant work on the Procore Construction Network.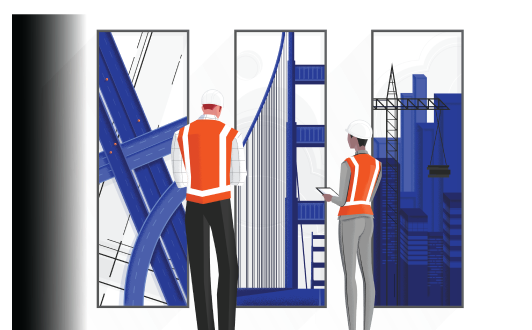 Explore more helpful resources