—  8 min read
Stop Work Orders: What Contractors Need to Know
Last Updated Nov 16, 2023
A stop work order is a legal tool project owners (or occasionally other parties) use to shut down work on a construction jobsite until the issue is fixed or the parties reach an agreement. Provisions for Stop work orders are typical in federal and state construction contracts, and are often included in private contracts as well.
What is a stop work order?
A stop work order (SWO) is a contractual legal tool issued by project owners, inspectors, or government agencies to ensure safety and minimize the impact of contract breaches. When a stop work order is given, a project must shut down the affected sections' operations until the problem has been resolved and an agreement is met by all parties involved.
An SWO can be issued for anything that deviates from the contract requirements, from health code violations to subcontractor payment issues. They should all be taken seriously and corrected as quickly as possible.
Stop work orders in construction contracts
Generally speaking, your construction contract will determine whether or not you're susceptible to a Stop Work Order while on a project. If an SWO clause is part of your contract, the owner or an agent of the owner can issue an SWO for any of the reasons outlined therein.
Essentially, if the inspector doesn't like what they see, they can issue an SWO. These guidelines apply to most cities, give or take a detail or two.
Note that a stop work order is different from a stop notice, which is a tool used by contractors in the event that they are not paid.
Stop work orders & FAR
Federal contracts use the Federal Acquisition Regulation (FAR) to govern non-commercially available goods and services like construction. These contracts almost universally use the FAR Stop-Work Order Clause (FAR 52.242-15), which says:
Make it easier to manage construction.
Stop work orders for state & municipal construction
Most state public works projects will also be subject to Stop Work Order provisions, typically for violations of contractor licensing, building permits, safety, or any other breach of the law.
For example, in California, the Contractor State Licensing Board (CSLB) has authority to issue a Stop Order where there is no workers' compensation insurance coverage for employees.
The municipal or city government may govern these orders as well. Contractors should check their construction contract and local ordinances to understand the requirements and process after a Stop Work Order has been issued.
For example, NYC Department of Buildings states a Stop Work Order may occur when "inspectors determine the work is in violation of Construction Codes, Zoning Resolution, or any law or rule enforced by the Department; and when work on a site is being done in an unsafe manner."
Types of stop work orders
Not all SWOs require you to turn out the lights and lock the doors. Depending on what the issue is that caused the stop, you might receive a full or a partial order.
A full stop work order shuts down the entire jobsite. Everyone on the job has to pack it in and head home. There are a number of reasons why an agency might issue a full stop work order.
If there were engineering, design, or financial concerns, a stop work order will bring the site to a halt until the management is able to resolve the issue. Egregious safety violations could also result in a full stop work order.
A partial stop work order shuts down a portion of the jobsite, allowing other work to continue. This may be an option when there are issues with a certain contractor, a particular aspect of the design is changing, or there are safety issues that need addressing.
Regardless of the type of SWO, the only work typically allowed to continue is remedial work to address the issue at hand. All other work must cease right away.
Common reasons SWOs are issued
SWOs can come at any time, from a variety of sources. They may be issued by a project owner, site manager, developer, contractor, or a governmental agency inspector. This is done for the benefit of both parties, to ensure contract compliance and, most importantly, safety.
An SWO is a tool that can be used to reduce the risk of injury and help create a healthy work environment. They are used to put an end to dangerous work conditions and ensure no health code violations continue.
When in place, an inspector can conduct a surprise visit and issue civic penalties if work continues under these conditions.
Contractor licensing and building permit violations also allow an SWO to halt work.
Be it on the federal, state, or private level, the stipulations of an SWO will be outlined in construction contracts. They can settle payment disputes, handle engineering changes or wait out production issues.
A stop work order clause gives the project's top management the ability to stop work at any time for a variety of reasons, including:
Safety concerns

Engineering changes

Production issues

Any other time suspending work is necessary
Stay Ahead & Leave Risk Behind
Manage, baseline, and improve your quality and safety program from your desktop and mobile devices.
Examples of SWOs in action
Lack of proper work permits and avoiding inspections can lead to even the biggest of projects getting hit with an SWO. In Georgia, a million-dollar hotel renovation was shut down by a local county building division for alleged construction work that was done without the correct permits.
In mid-2020, New York City's Department of Buildings shut down a number of construction projects that didn't comply with COVID-19 safety protocols. Reports came in from concerned citizens regarding improper social distancing, PPE violations, and a disregard for clean work environments. The DOB issued 41 SWOs to construction sites within the first five days of their opening.
Construction of an Atlanta recycling plant was halted after a judge issued a stop work order over confusion about which government agency actually had authority to approve the project.
Penalties
Whether a project faces a full or partial stop, the order needs to be abided by. The situation needs to be resolved before work can continue. If you decide to keep working and violate the work order, you can expect a penalty in the form of a hefty fine.
For example, in New York City, if your site receives a full stop work order, and one of the trades decides to keep working, they will likely receive a violation accompanied by a $5,000 fine for a first offense.
Penalties for subsequent offenses can reach $10,000 each, not including the cost of the paperwork and filing required to have the SWO lifted.
How to lift a stop work order
When work stops on a jobsite, project and payment delays affect everyone on the job. The violator should make an effort to lift the order as soon as possible. These are the general steps to follow to get back to work.
1. Correct the violations
The first step in having an SWO lifted is to correct the issue. If you caused the issue, handle it immediately. If your subcontractor caused the issue, make sure they fix it and that you hold them accountable by back charging them if need be.
There's only one option if the SWO is the result of code non-compliance: Redo the work, even if it's expensive. You need to handle the issue properly.
If you're cleaning up another sub's mess, it's likely in your best interest to request a change order to account for your time and labor.
2. Request re-inspection from the issuing agency
Once you've fixed the issue, you need to request a re-inspection from the issuing agency before they'll lift the SWO.
You're somewhat at the mercy of the inspecting agency at this point. You'll need to make an appointment and wait for the inspector to arrive. Expect a pretty thorough going-over, as well.
3. Pay the fees
Once the inspector certifies the corrections, the violator must pay any applicable fines and penalties. In some jurisdictions, this step may even require a hearing to determine appropriate fees and penalties.
Document the process
A critical part of the stop work order process is documenting your work and all correspondence. It serves as the basis for effective communication that helps you to protect your bottom line.
It's important to maintain a proper paper trail that includes all of the costs and steps to comply with the SWO. Documentation can help prove that sub-tier parties were aware of the situation. This may help avoid some liability in the form of fines and penalties. Proper documentation may play a significant role when it comes time for reimbursement as well.
Written by
Tom Scalisi
57 articles
Tom Scalisi is a writer with over 15 years of experience in the trades. He is passionate about educating contractors and specialty contractors about the best practices in the industry. He has seen first-hand how education, communication, and preparation help construction professionals overcome challenges to build a strong career and thriving business in the industry.
View profile
Win More Work
Get discovered for relevant work on the Procore Construction Network.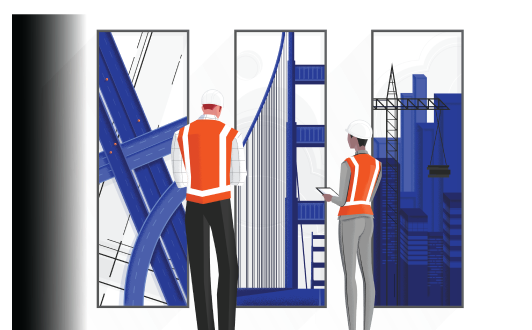 Explore more helpful resources