—  4 min read
Mechanical Contractors: Role, Responsibilities & Job Outlook
Last Updated Oct 5, 2023
From frigid hockey rinks to packed football stadiums, hotels to hospitals, universities to skyscrapers, mechanical contractors are building the world we see today and the one that will be there for us in the future. But what duties and responsibilities does a mechanical contractor have — and what is their professional outlook in the construction industry today? Keep reading to learn more about the mechanical contractor role.
What is a mechanical contractor?
Simply put, mechanical contractors oversee the mechanical projects for organizations, including the heating or cooling systems, refrigeration, piping, and plumbing of a building. While some contractors may work on a project during production and installation, others may manage the ongoing maintenance and repair throughout the building's lifecycle.
Elements of mechanical construction
Mechanical construction is a dynamic industry, and projects come in all shapes and sizes — from small residential homes to large-scale commercial buildings. Contractors also vary in the type of work they do, including:
HVAC Systems: This includes heating, ventilation, and cooling/air-conditioning equipment.

Refrigeration systems: The artificial cooling of a space, substance, or system. This is done either by transferring heat around or moving it from one area to another.

Plumbing: This includes pipes, tanks, fittings, and other elements that control the water supply, heating, and sanitation of a building.

Electrical systems: A network of electrical components that supply, distribute, and use electrical power, which includes overhead and underground lines, poles, transformers, and other equipment.
Duties of mechanical contractors
On most projects, mechanical contractors are heavily involved in coordinating all trades, making collaboration (both with other specialty contractors and within their own organizations) vital to the success of a project. They must also be cognizant of time and budget obligations and must finish all the mechanical elements on time and within budget so as not to delay other trades (or the project as a whole).
Mechanical contractors will often design mechanical parts ahead of time and then install them once on site. Because of this, they often rely on VDC/BIM solutions, allowing teams to virtually build a structure before actually building it. This enables teams to catch design issues, or clashes, early on — helping them prevent costly rework before it happens.
But what does this look like day-to-day? For mechanical contractors, responsibilities may include:
Managing staff

Delegating tasks to team members

Monitoring resources

Overseeing the full scope of electrical construction and maintenance
It's important to note that while many mechanical contractors self-perform work, some also subcontract work to third-party businesses. This often requires additional scheduling of the other trades.
Salaries & job outlook for mechanical contracting
Salaries
As with any field, salaries vary depending on the location and position. There are many fields involved in mechanical contracting, but here are some examples provided by Indeed.com in June 2023.
In the U.S., the average HVAC supervisor salary is $80,985 — but it can range from $49,461 to $132,602. A plumbing service technician's average U.S. salary is $82,506 per year, while a plumbing apprentice may expect to make an average of $45,587.
There are a variety of trades represented under the umbrella of mechanical construction, and salaries will depend on trade, location, skill level, and experience. And because these numbers fluctuate regularly, it's best practice to check the most up-to-date salary ranges on sites like Glassdoor, Indeed, and Payscale.
Job market outlook for mech construction
While the job market has been unsteady for many in construction, mechanical contractors are in high demand. According to the U.S. Bureau of Labor Statistics, mechanical specialties will add roughly 19,000 jobs by 2029, as the mechanical industry is projected to grow around 5% between 2021 and 2031.
The perks of mechanical contractor software
Due to the complex nature of mechanical construction, leading contractors often use a construction management platform to help them manage projects efficiently. Specifically for mechanical contractors, a platform helps teams:
Streamline field-to-office communication and allows employees to report any on-site issues in a matter of seconds

Track labor production and more efficiently manage teams and materials

View up-to-date information in real time, from anywhere
Procore is a construction management platform designed to help mechanical contractors control their time, materials, and productivity — from bid to closeout. To learn how Procore helps contractors stay on time and within budget, check out Procore Project Management.
Written by
Hildy Medina
Hildy Medina is the Editor-in-Chief of Jobsite. In her former life, Hildy was a journalist writing for various publications, including Forbes, The San Diego-Union Tribune, and The Santa Barbara News-Press.
View profile
Win More Work
Get discovered for relevant work on the Procore Construction Network.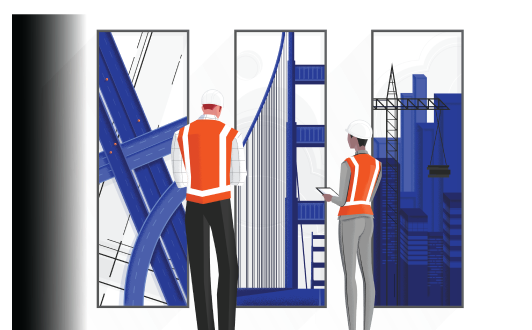 Explore more helpful resources